Your search for products that actually work is over. Our collection is clinically proven to deliver on claims based on extensive clinical studies and testing.
We will rigorously test and verify all claims through clinical studies that support product effectiveness. If a compound or ingredient has not been verified through such means, it will not be used in our products.
Dermatologist Recommended
Many products contain harsh ingredients that harm your skin and hair. Ours don't. Our collection is designed, tested, and recommended by thousands of dermatologists - so you can rest assured you're getting a quality solution.
Best Rated By Real People
Don't take our word for it—ask our customers. We have over 10,000 5-star reviews, and more coming in every day. Our customers love our products and so will you!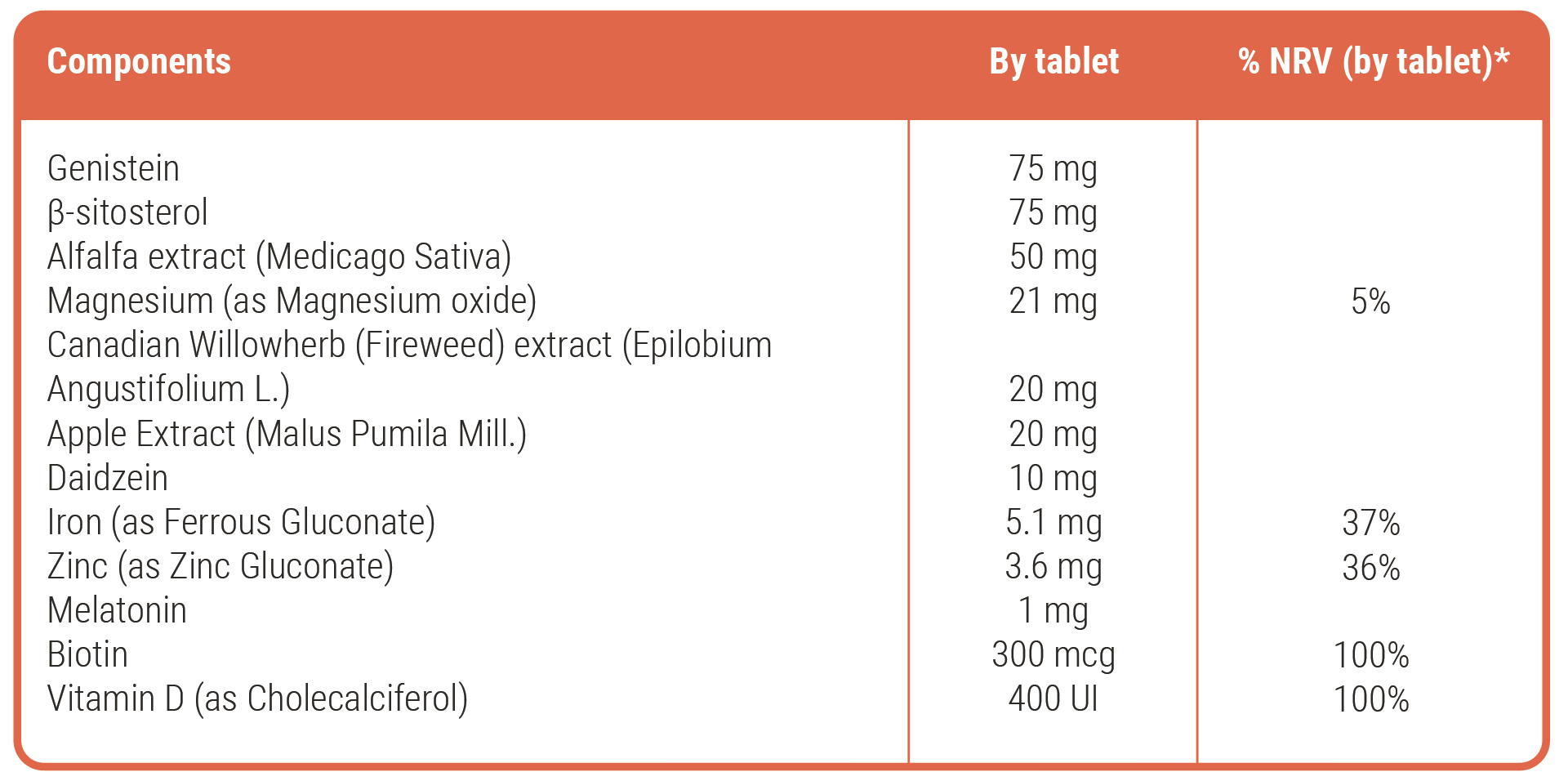 REDENSIFYING, STIMULATING, FORTIFYING
Revita® hair growth support tablets are a nutraceutical supplement that provides nutritional ingredients to fortify hair and nail growth. A proprietary formula featuring Zinc, which contributes to protein synthesis and helps to protect against oxidative damage, along with Biotin, which converts nutrition to energy and aides in the maintenance of hair. Keratin provides strength and improves hair flexibility, and Iron delivers oxygen to the hair roots and helps to reduce hair fallout.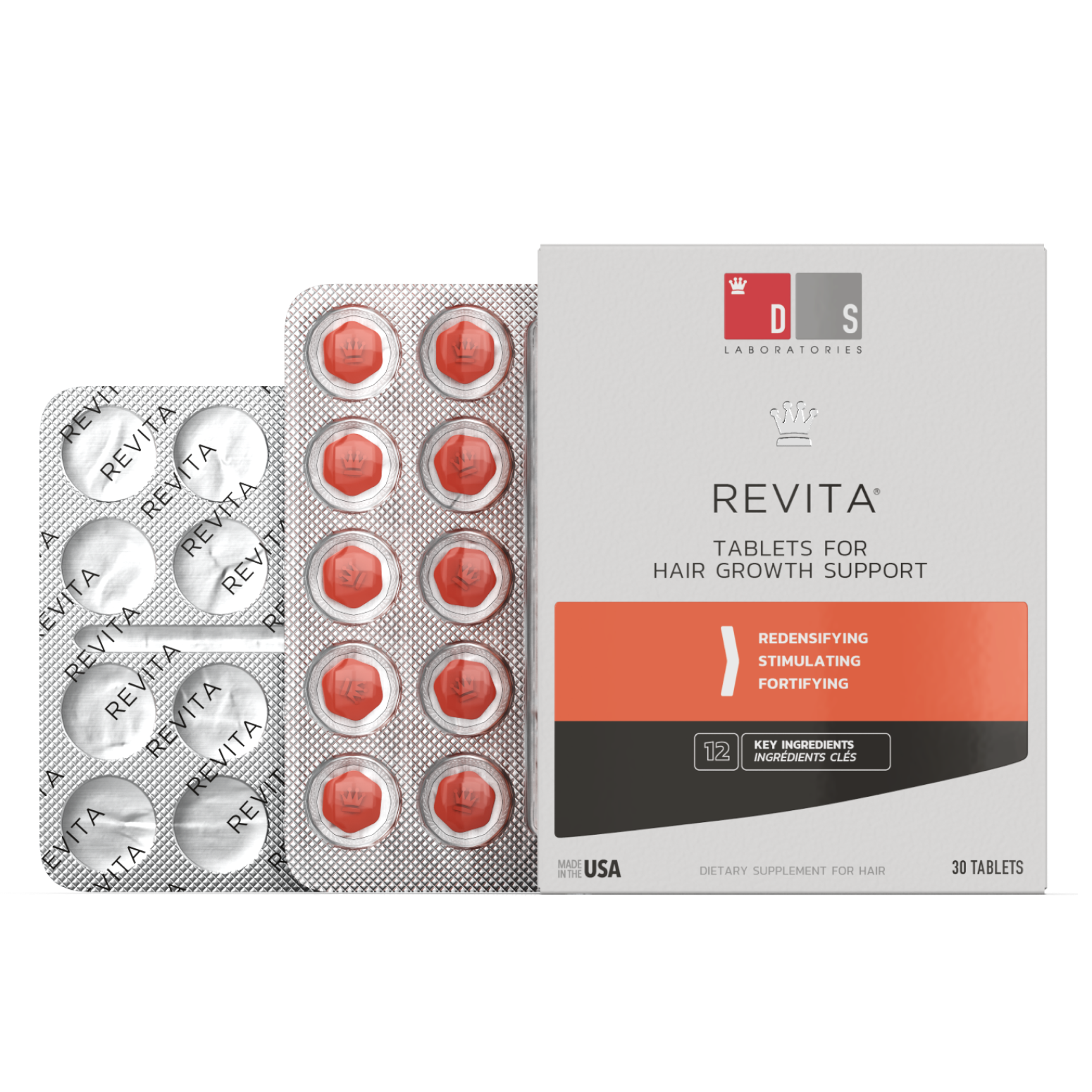 Clinical Studies
First and foremost, DS Laboratories is a technology company aggressively focused on innovation. All our products have active pharmaceutical ingredients that ensure the best quality and provide high added value in the care of hair problems.
12 KEY growth-focused ingredients
Genistein
Genistein is a powerful soy byproduct used for the daily maintenance and improvement of hair and skin.
β-sitosterol
B-sitosterol works to block DHT in the body and reduce hair loss.
Alfalfa extract
Alfalfa Extract is packed full of vitamins and can help the body generate new cells, which makes it excellent for people suffering from hair loss.
Magnesium
Magnesium prevents calcium buildup on the scalp and prevents flakes and hair loss.
Canadian Willowherb
Canadian Willowherb is a naturally-occurring botanical with powerful anti-inflammatory properties.
Procyanidin B2
This phytochemical concentrate, found in the skin of unripe apples, acts as a potent antioxidant. It protects cells against free radicals. Studies show that after continuous use, an increase of almost 80% percent in hair diameter, plus an increase in the total number of hair count.
Daidzein
Daidzein is a powerful soy derivative - ideal for maintaining and promoting healthy skin, hair, and scalp.
Iron
Iron delivers oxygen to the hair root and helps to reduce hair fall out.
Zinc
Zinc is a mineral that plays a role in more than 300 metabolic functions, including cell reproduction, protein utilization, and maintaining hormonal balance. It's essential in the process of creating collagen and helps to rebalance oils in the scalp.
Melatonin
Melatonin is a natural hormone that can both boost hair growth and slow hair loss.
Biotin
An essential water-soluble B-complex vitamin, Biotin is one of the building blocks of healthy hair, needed to metabolize fatty acids and amino acids. Rich levels of Biotin for hair health help strengthen hair, as well as combat dryness, breakage, and shedding.
Vitamin D
Vitamin D has been shown in clinical studies to promote the health of skin and hair follicles, and to promote hair regrowth. A deficiency can take its toll on hair health, leading to weakness. It also helps reduce stress-related damage.
Advanced Nanosome Delivery System encapsulates key active ingredients and delivers them to the scalp and skin for a prolonged release and higher efficacy.
Recommended by top Dermatologist Around the World
Dra. Paloma Borregón

Dermatologist

Spain

Revita tablets is a perfect treatment option for hair loss. Thanks to ingredients such as vitamin D, isoflavones, zinc, biotin and Iron it fortifies hair growth. Revita tablets also contain which is another great antioxidant and is important for the hair follicle. I recommend my patients to take one tablet a day, preferably at night, because melatonin will help to sleep better.

Dr. Antonella Tosti

Professor of Dermatology

United States

Revita Tablets contain all the best ingredients to prevent and restore hair damage from androgens, nutritional deficiencies and oxidative stress.

Dr. Agustina Segurado

Dermatologist

Spain

Revita tablets combines in its formula well known active ingredients for their action on the health of hair and nails such as biotin or iron, together with novel ingredients such as the antioxidants genistein, zinc and melatonin that act improving the quality of hair, its volume, its shine, and texture.

Dr. Abril Martinez

Hair Transplant Specialist

Mexico

Revita tablets has one of the most complete formulations, targeting all the possible pathways in androgenetic alopecia and telogen effluvium, giving a real solution for those who suffer hair loss.
Good for you,
Good for the planet
We take our commitment to the environment seriously, both in our products and our packaging. To that end, we recently introduced Oxo-biodegradable packaging. It's the same great product, with 90% less waste.
Learn more
RATINGS DO TELL A STORY
Powered by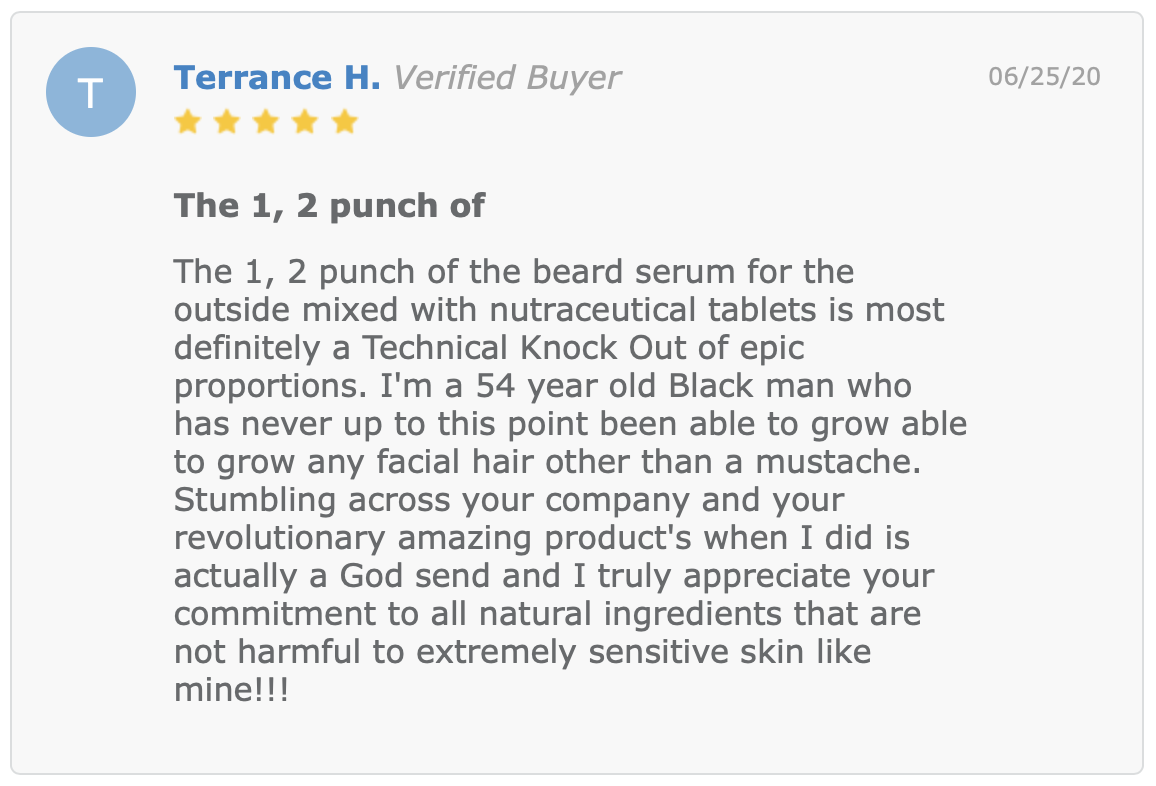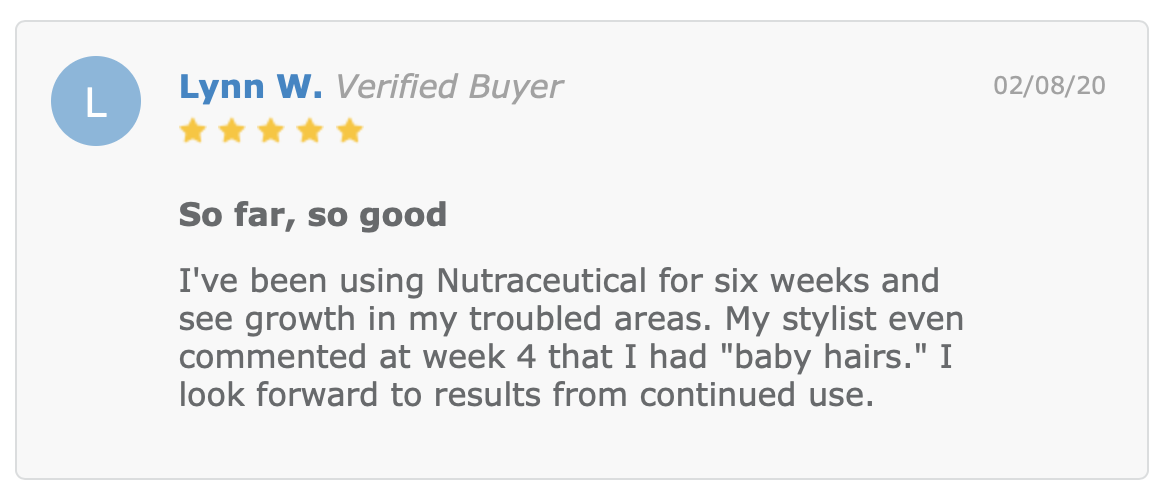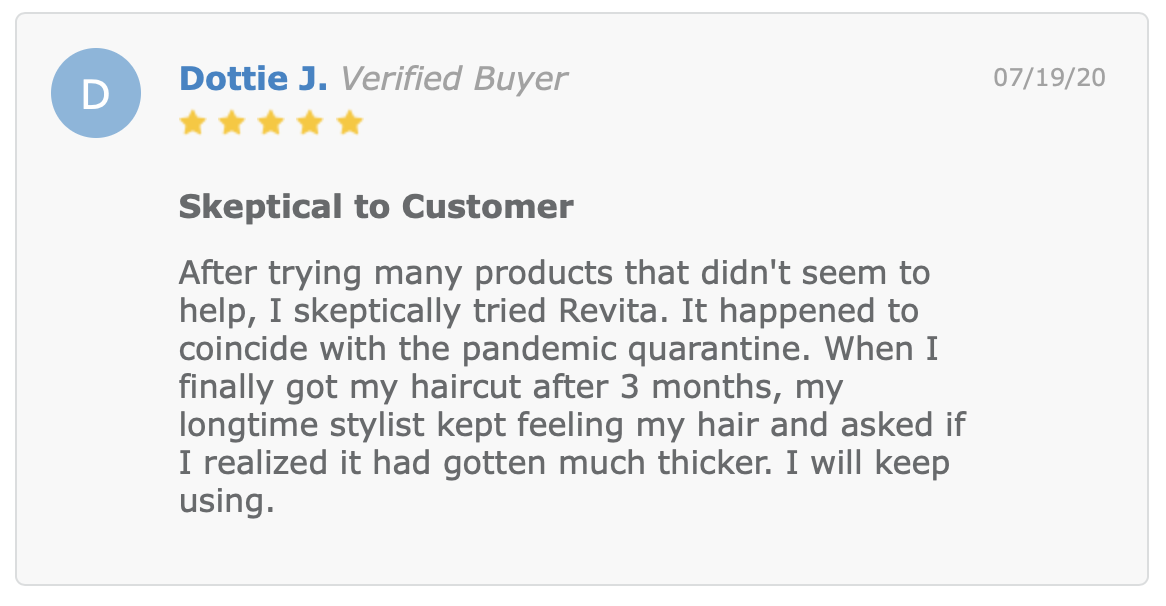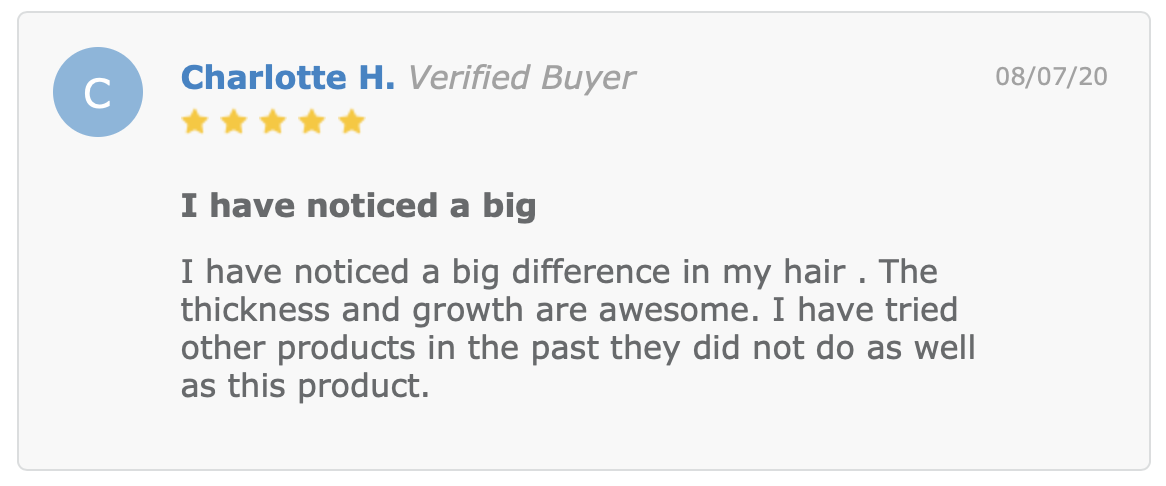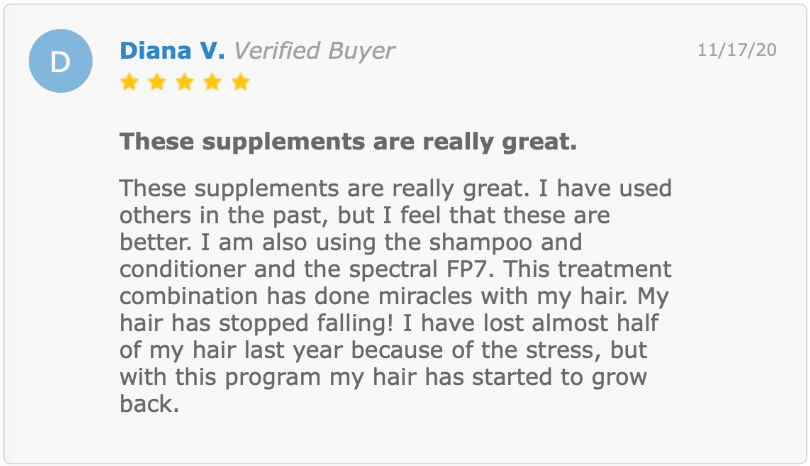 Consistency = Success
Subscribe & Save 10-20%
Buy Once, We'll Do The Rest!
Shop now
DS Laboratories is a proud participant of: