This store requires javascript to be enabled for some features to work correctly.
Revita
High Performance Hair Stimulating Conditioner
REVITALIZE YOUR HAIR
Working through multiple mechanisms of action, High-Performance Revita Conditioner contains key active ingredients chosen for hair-stimulating properties, known to inhibit hair loss and promote hair growth. Unlike conventional conditioners, this unique formula targets increased length and strength, as well as volume and texture.
Greater volume, smoother texture
Ingredients in Revita Conditioner not only treat hair fibers with premium emollients but also support the barrier function of the scalp, retaining endogenous moisture. Key compounds nourish follicles, promoting, and stimulating hair growth.
Increased length, strength, and density
To maximize the anagen (growth) phase of follicles and minimize their telogen (resting) phase — allowing strands to grow longer and thicker — Revita hair-stimulating conditioner employs compounds known to inhibit the hormonal process of androgenic alopecia (male pattern baldness and female pattern baldness) as well as other forms of hair thinning.
Deep Scalp Conditioning
Unlike conventional conditioners in the market, Revita conditioner should be applied from the root. By leaving no residues, it ensures its ingredients reach the follicles, which guarantees their effectiveness.
Unique active ingredient technology
With over 13 active ingredients that are encapsulated within Bio Adhesive Nanosomes, this next-generation delivery system keeps the formula working long after the hair has been rinsed.
Stem Cell Technology
This formula includes Stem Cell Extract from a vegetal origin that stimulates and regenerates the hair follicles.
Combats the effects of DHT
Revita combines High concentrations of different types of Caffeine and Lupine. These active ingredients combat the effects of DHT, one of the leading causes of hair loss.
Clinical Studies
Based on clinical studies men and women experienced a reduction in hair loss and increased hair growth when using Revita Shampo daily for 90 days.
Experienced a Decrease in Hair Loss
Experienced Improvement in Overall Appearance of Hair
Experienced Reduction in Hair Loss Rate
RESULTS
INGREDIENTS
HOW TO USE
FAQ
Before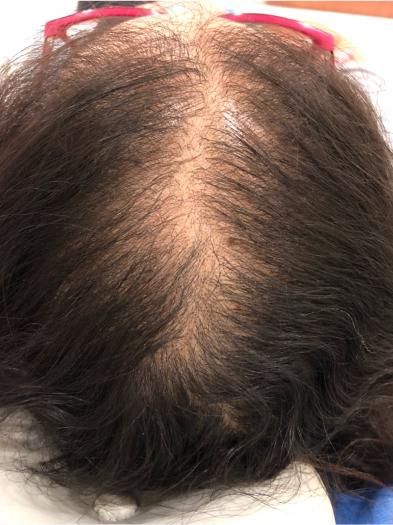 After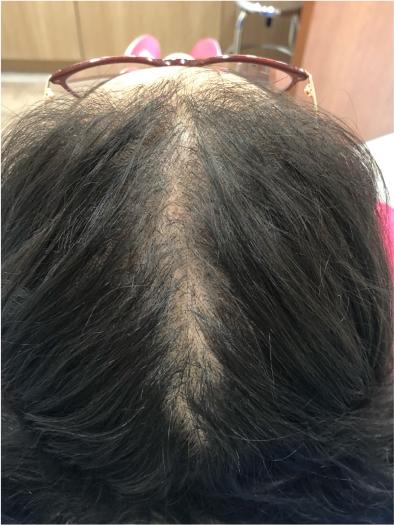 Before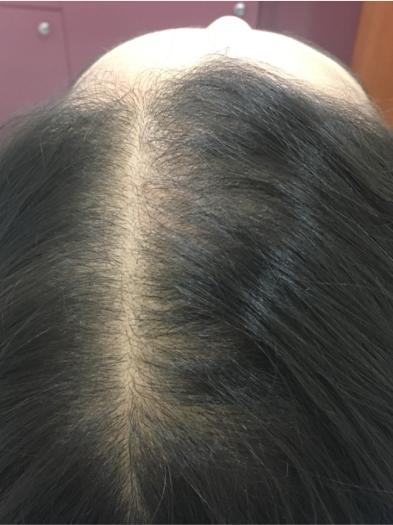 After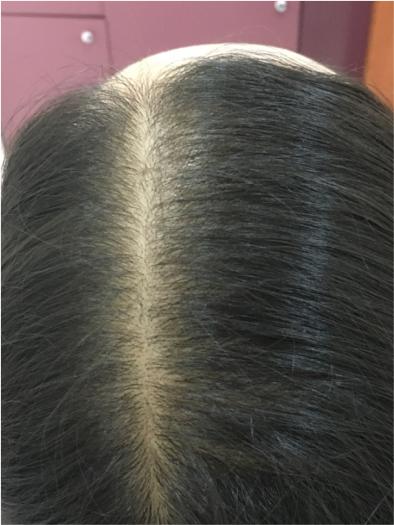 Key Ingredients
Caffeine
Aloe vera
Keratin complex
Lupine
Amodimethicone
Tricopper peptides
Cysteine
Hydrolyzed Soy Protein
Ginseng
Arginine
EUK 134
Tyrosine
Snapdragon
Biotin
Shea butter
Polysilicone-15
Stem cells extract
Carnitine
Methionine
Inositol
Lecithin
Biotinoyl tripeptide-1
Zinc Gluconate
Full Ingredient List
AQUA, CAFFEINE, CETEARYL ALCOHOL, PARFUM, ALOE VERA LEAF EXTRACT, PHENOXYETHANOL, CAPRYLYL GLYCOL, HYDROLYZED KERATIN, HYDROLYZED LUPINE PROTEIN, KERATIN, BUTYROSPERMUM PARKII (SHEA) BUTTER, AMODIMETHICONE, BEESWAX, BEHENTRIMONIUM CHLORIDE, POLYSILICONE-15, BUTYLPHENYL METHYLPROPANAL , CETRIMONIUM CHLORIDE, DISODIUM EDTA, HYDROXYETHYL BEHENAMIDOPROPYL DIMONIUM CHLORIDE, TRIDECETH-12, HYDROLYZED BEHENAMIDOPROPYL DIMONIUM CHLORIDE, BEHENYL ALCOHOL, ETHYLHEXYLGLYCERIN, SODIUM STARCH OCTENYLSUCCINATE, CITRIC ACID , LINALOOL , ZEA MAYS STARCH, HYDROLYZED CORN STARCH, HYDROLYZED STARCH OCTENYLSUCCINATE, POLIQUATERNIUM-67, SILICA, HEXYL CINNAMAL , BENZYL BENZOATE , MALUS DOMESTICA FRUIT CELL CULTURE EXTRACT, CITRONELLOL , CARNITINE HCL, COPPER TRIPEPTIDE-1, ACETYL CYSTEINE , ACETYL METHIONINE , ALCOHOL DENAT , BENZYL CINNAMATE , CETYL ESTERS, GLYCERIN, HYDROLYZED SOY PROTEIN , INOSITOL, LECITHIN, MILK PROTEIN/ LACTIS PROTEINUM , PANTHENYL ETHYL ETHER , BIOTINOYL TRIPEPTIDE-1, PROPYLENE GLYCOL, XANTHAM GUM, PANAX GINSENG ROOT EXTRACT , ARGININE , ETHYLBISIMINOMETHYLGUAICOL MANGANESE CHLORIDE, LACTOSE , PEG-12 DIMETHICONE , POLYQUATERNIUM-11 , SODIUM CITRATE, ACETYL TYROSINE , ARCTIUM MAJUS ROOT EXTRACT , BIOTIN , CALCIUM PANTOTHENATE , CITRULLINE , GLUCOSAMINE HCL , NIACINAMIDE , ORNITHINE HCL , ZINC GLUCONATE
After washing with Revita Shampoo, apply Revita Conditioner on wet hair and scalp with a gentle massage. Leave on for 2 minutes. Rinse. For best results, use 5 times per week together with Revita Shampoo.
Can I cancel my subscription?
YES, you can cancel your subscription ANYTIME. No commitments. It's extremely easy to cancel with us through email or phone.
How long until I see results?
Customers usually see results within the first 90 days in terms of overall better hair health and seeing hair growth or lessen their hair loss from the regiment between shampoo, serums, and supplements.
Do these products cause any side effects?
These products are not KNOWN to cause any side effects. However, please do read the ingredients section if you have any known allergies. If you have sensitive skin, please consult with a dermatologist.
How long does it take to ship my order?
Orders are processed and shipped within the first 24-48 hours of entering our system. You will get a tracking number by email when your order has been shipped.
DR. ANTONELLA TOSTI, MD, FAAD
Fredric Brandt Endowed Professor of Dermatology, University of Miami
USA
"This is the best shampoo to prevent and treat hair loss. It delivers caffeine that stimulates hair growth and also counteracts the negative effects of testosterone in hair follicles. If you lose more hair than normal or feel your hair is getting thinner, Revita is the right shampoo for you."
DR. ANTONELLA TOSTI, MD, FAAD
Fredric Brandt Endowed Professor of Dermatology, University of Miami
USA
DR. JERRY SHAPIRO, MD, FAAD
DR. JERRY SHAPIRO, MD, FAAD
usa
"Revita shampoo has ingredients that may decrease hair loss such as caffeine and ketoconazole. It also does not have sodium lauryl sulfate or sodium laureth sulfate, which may cause a dermatitis, like many other shampoos."
DR. JERRY SHAPIRO, MD, FAAD
DR. JERRY SHAPIRO, MD, FAAD
usa
Dr. Daniela Gutierrez
Mexico
"A complete hair loss treatment, must include a shampoo to maintain a healthy scalp. Revita shampoo prepares the scalp for hair loss and hair thinning treatments. It's active ingredients diminish inflammation and block the androgenetic effects on the hair follicle, and the antioxidants promote thickness and prevent aging of the hair unit."
Dr. Daniela Gutierrez
Mexico
"The Revita stimulating shampoo is my go-to product and I use it on a daily basis. It contains a unique combination of helpful ingredients for hair follicles such as antioxidants, niacinamide, caffeine, and amino acid. It is also sulfate-free and environmentally friendly."
Dr. Anna Chacon
usa
"I like the ingredients in Revita hair stimulating shampoo because in combines anti-inflammatories, DHT blockers, amino acids, and vitamins to effectively treat hair loss by targeting different causes, while nourishing your scalp to promote hair growth."
Dr. Jennifer Trent
usa
Dr. Manuela Recoder
Brazil
"Comparing with every other product in the market it is the best. Its formula is unique, with great and powerful ingredients."
Dr. Manuela Recoder
Brazil
Dr. Maria Abril Martinez
Mexico
"Did you know that pollution increases hair loss? Polution intensifies oxidative stress on hair follicles. You can protect them with Revita Shampoo. Its special antioxidant combination (procyanidin B2, rooibois tea And caffeine) enhance hair defenses against enviromental damage."
Dr. Maria Abril Martinez
Mexico
"DS laboratories continue to add useful formulations for different kinds of hair loss. Ingredients that help to stimulate hair follicles and block DHT activity are formulated in cosmetically acceptable products."
Dr. May El Samahy
Egypt
"Revita Shampoo an integral part of my treatment protocal for all of my pateints suffering from hair loss and thinning."
Dr. Yanna Kelly
Brazil
Dr. Daniel Asz Sigall
Mexico
"Revita is one of the best shampoos for hair loss. It has really good active ingredients (caffeine, ketoconazol) that block the androgenic pathways preventing the hair thinning. I recommend Revita to all my patients."
Dr. Daniel Asz Sigall
Mexico
Dra. Agustina Segurado
Spain
"I love the Revita line, I use it personally and I recommend it to all my patients with problems of deterioration and/or hair loss: Revita shampoo is the favorite of my patients with problems of hair loss and seborrhea, especially it is the favorite of men. Patients say that with their use they notice "fuller" hair, more volume, better styling, and a longer scalp clean."
Dra. Agustina Segurado
Spain
Dr. Lorena Lammoglia
Mexico
"Revita is my favorite product in the treatment of every kind of alopecia, it stimulates hair follicule health activating growth and inhibiting androgen effects promoting a healthy scalp."
Dr. Lorena Lammoglia
Mexico
Dr. Bevin Bhoyrul
Australia
"Revita shampoo contains active ingredients which address the processes underlying androgenetic alopecia, thus reducing hair loss. I have received testimonials from my own patients who have found Revita shampoo has made a positive difference to their hair density and hair shedding."
Dr. Bevin Bhoyrul
Australia
Dr. Tatiana Silyuk
Russia
"I have been recommending Revita shampoo to my patients since 2009. I am sure this is exactly the shampoo with the real treatment properties. Ds Laboratories creates a unique form with nanosomes, thanks to which the active ingredients of Revita shampoo have a maximum effect on the hair follicle and scalp."
Dr. Tatiana Silyuk
Russia
why subscribe?
SAVE ON EVERY ORDER
Make this product a part of your permanent routine!
Monthly savings (15%-20%)
Free shipping on all US orders
Consistency = success
Save time. Buy once, we'll do all the work. It's that simple.
Client reviews
Here's why our products are chosen by millions of people worldwide and are unlike anything you have come across yet.
THIS IS WHY
OUR PRODUCTS WORK
Proprietary ADVANCEDNanosome Technology®
HIGHER EFFICACYFASTER RESULTS
Big changes start with nanosome technology.
Clinically proven Advanced Nanosome Delivery System® improves results by encapsulating key active ingredients to deliver higher efficacy around the clock.
PLAY VIDEO
STEP 1: ENCAPSULATION
Active ingredients encapsulated in nano-sized liposomes using a propriatary process.
STEP 2: ENCAPSULATION
Active ingredients encapsulated in nano-sized liposomes using a propriatary process.
STEP 3: ENCAPSULATION
Active ingredients encapsulated in nano-sized liposomes using a propriatary process.
STEP 2: APPLICATION
Nanosomes are delivered topically onto the skin surface
STEP 3: DELIVERY
Due to the small size of Nanosomes, they are able to penetrate deeper into the skin to deliver active ingredients. This allows much higher efficacy of products and faster results.
PLAY VIDEO