Spectral.CSF

Breakthrough hair-revitilizing
system for women
Women achieve hair that looks and feels fuller, thicker, and more luxurious by treating with Spectral.CSF rejuvenating hair formula. It stimulates follicles in the scalp — with a lighter touch.
Those concerned about thinning hair, fragile hair, or androgenic alopecia (female pattern baldness) choose this water-based hair-loss treatment to support follicle health without heavy buildup or ingredients for men.
Thinning-hair prevention especially for women

Factors unique to women's hair loss include follicular bulb size, hormonal fluctuation, scalp sensitivity, and styling practices. Spectral.CSF hair-revitalizing treatment results from biologic research specific to female hair growth.

Light, transparent formula won't cramp your style

Style your hair however you like. Spectral.CSF remains lighter and less visible, compared to men's antiaging hair formulas, while it delivers cutting-edge technologies to boost hair growth, fiber density, and tensile strength.
LONGER, STRONGER HAIR FOR WOMEN
Hair and scalp take a beating from solar radiation, environmental pollutants, styling chemicals, hormones, and stress. But hair plays a huge role in women's self-image. So the key compounds in Spectral.CSF focus on thinning-hair prevention, giving you fuller, more vibrant hair for a younger appearance.
Indicated for women's hair shedding, breaking, aging
When every day becomes a bad hair day — getting thin, breaking short, looking old — women can arrest the signs of alopecia to restore volume, shine, and strength to hair.
Female pattern baldness: not your grandfather's hair
Unlike the typical male pattern, women's hair loss is more diffuse across the scalp and may include shedding due to hormonal fluctuation, vitamin deficiency, medication, or stress.
Advanced Nanosome ingredient delivery
Our proprietary Nanosome delivery technology encapsulates key compounds in microscopic liposomes to penetrate deeper into epidermal cells for maximum hair growth results.
WHO NEEDS SPECTRAL.CSF?
Women concerned about hair loss
Women in any stage of thinning hair
Post-transplant patients who want to stimulate both transplanted and existing follicles for maximum hair growth
DIRECTIONS FOR USE
Shake well before use. Apply 10 pumps with the sprayer or 1 ml with the dropper directly on the affected area. Rub the liquid evenly. Wash hands with soap and water immediately after use. Apply this leave-on treatment to clean hair, free of styling product. Do not rinse after application. Use regularly as directed, without interruption, for optimal hair growth.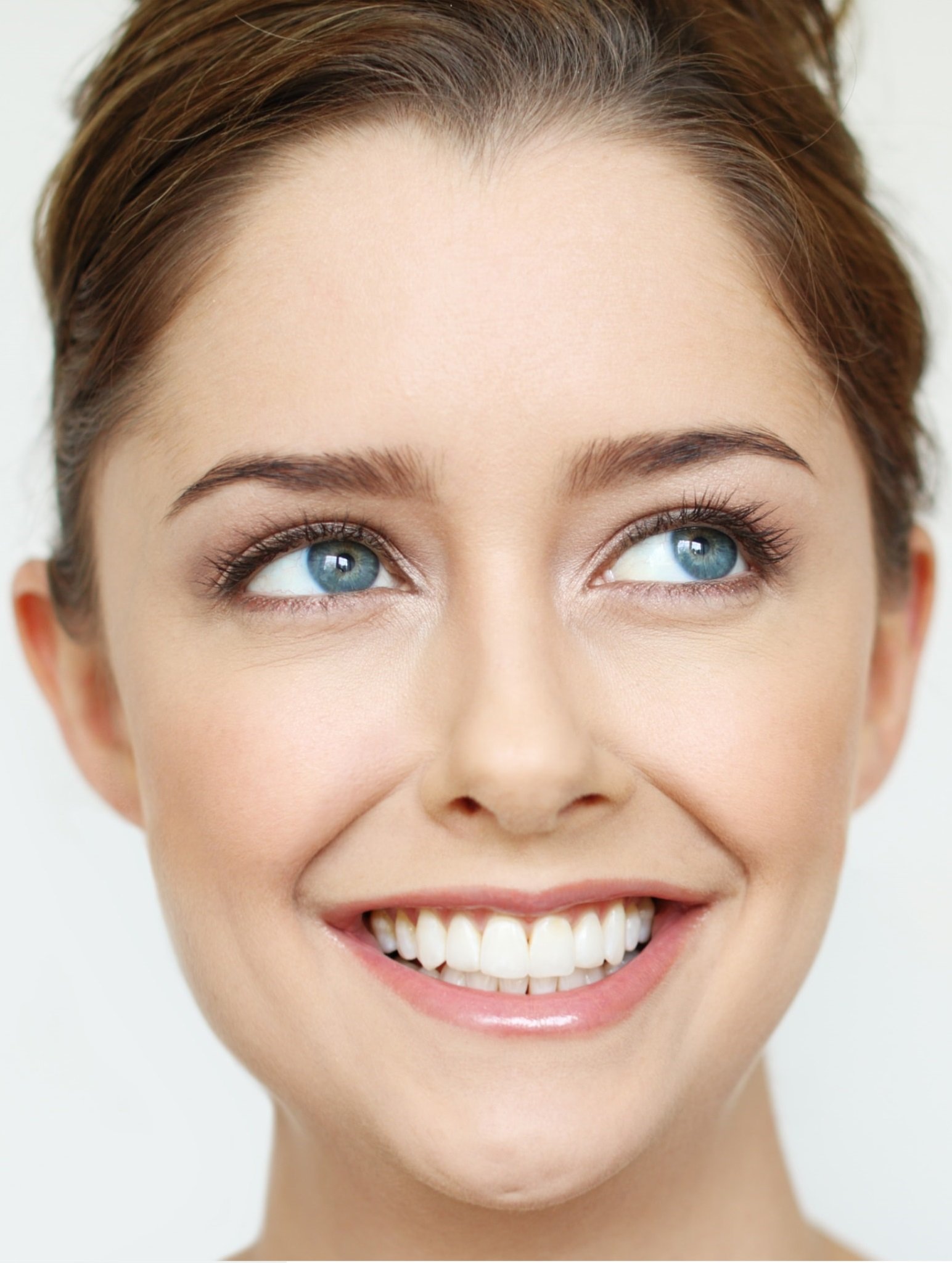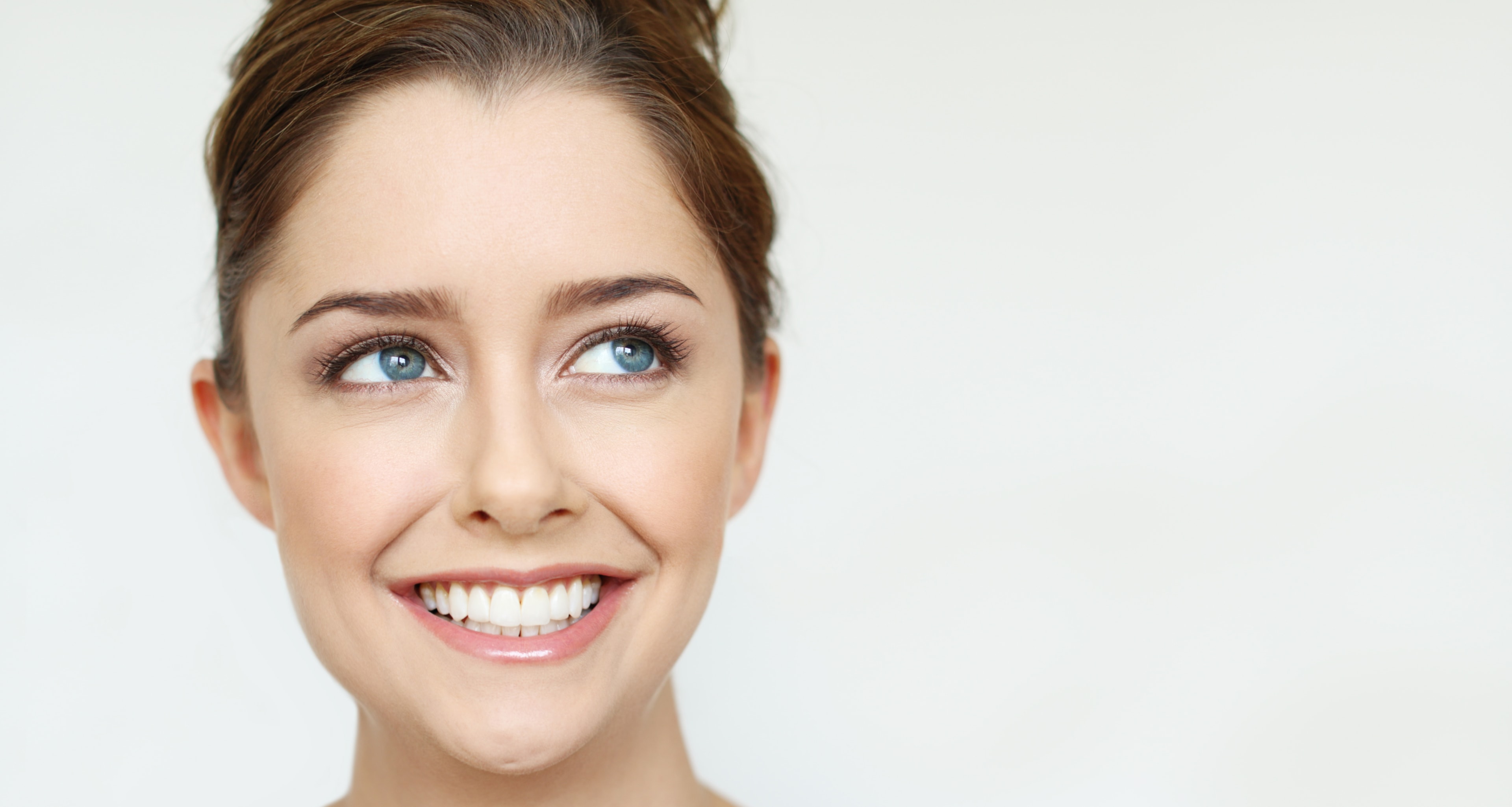 GROW STRONGER, THICKER, MORE BEAUTIFUL HAIR
Formulated to produce faster hair growth results
Your search for products that actually work is over. Our collection is clinically proven to deliver on claims based on extensive clinical studies and double-blind testing.
We will rigorously test and verify all claims through double-blind clinical studies that support product effectiveness. If a compound or ingredient has not been verified through such means, it will not be used in our products.
Dermatologist Recommended
Many products contain harsh ingredients that harm your skin and hair. Ours don't. Our collection is designed, tested, and recommended by hundreds of dermatologists - so you can rest assured you're getting a quality solution.
Best Rated By Real People
Don't take our word for it—ask our customers. We have over 10,000 5-star reviews, and more coming in every day. Our customers love our products and so will you!

Latest in Biotech Technology
DS Laboratories products feature our proprietary Nanosome Delivery System for the encapsulation and continuous release of active ingredients. This system delivers higher efficacy and longer lasting results.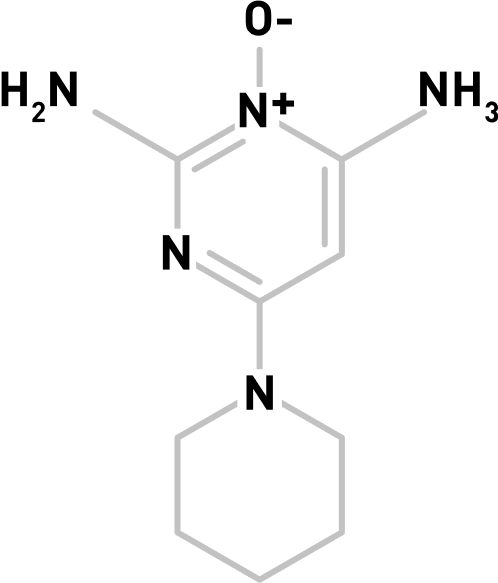 MINOXIDIL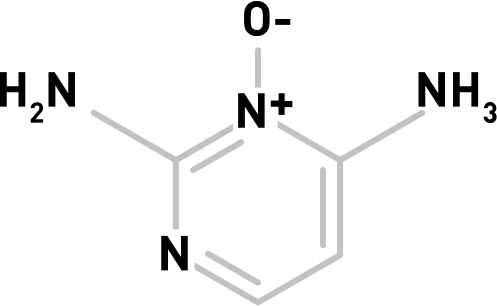 AMINEXIL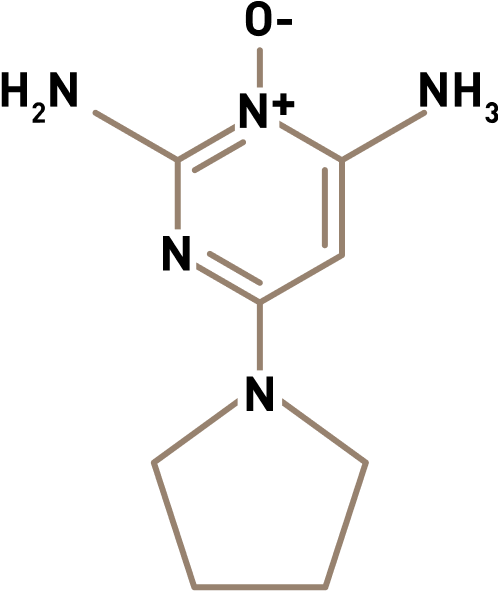 NANOXIDIL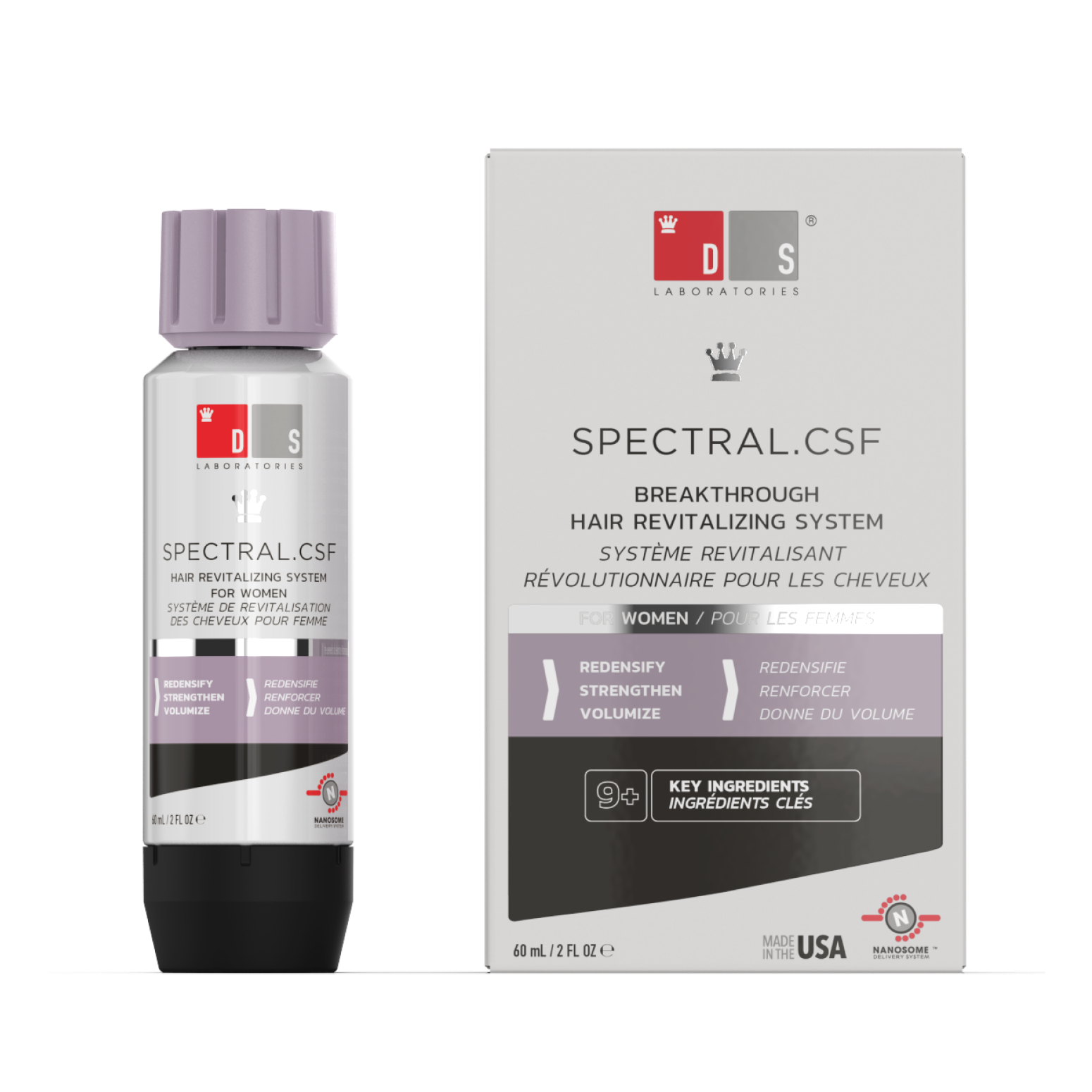 Clinical Studies
First and foremost, DS Laboratories is a technology company aggressively focused on innovation. All our products have active pharmaceutical ingredients that ensure the best quality and provide high added value in the care of hair problems.
EIGHT KEY COMPOUNDS FOR VOLUME AND LENGTH
This antiaging hair formula delivers women's thinning-hair prevention with key compounds to inhibit oxidation and seborrhea and to regulate growth factor. Research on alopecia areata, telogen effluvium, and other forms has resulted in this women's hair loss treatment.
Aminexil
To increase hair density, this key compound mimics ion-channel openers like minoxidil. It inhibits perifollicular fibrosis, in which collagen at the roots becomes rigid, common in alopecia.
Octapeptide-2
A double-layered biomimetic peptide with eight amino acids, octapeptide-2 promotes hair growth by activating stem cells within follicles to grow hair longer and thicker and reduce graying.
Malus domestica fruit cell culture
Stem cells derived from certain apples are shown to extend the ability of stem cells from mature human epidermis to regenerate the skin, scalp, and hair follicles, and to slow the signs of aging.
Adenosine
This anti-inflammatory agent works for hair regrowth through biochemical processes like energy transfer and signal transduction. To treat male pattern baldness, it regulates the expression of growth factors in dermal papilla cells.
Arginine
The amino acid L-arginine supports protein synthesis through the transport of nitrogen. It improves blood flow to roots, increases fiber strength, reduces hair loss, and stimulates hair growth.
Copper tripeptide-1
As a potent anti-inflammatory and remodeling agent, this amino acid group enhances healing. Studies find that copper peptides decrease hair loss and increase transplant success.
Zinc Gluconate
This mineral has treated hair loss in patients with telogen effluvium and alopecia areata due to zinc deficiency. Zinc enables important functions in the hair follicle and accelerates recovery.
Ginseng
Used in Chinese traditional medicine, ginseng root supports hair growth by helping to stimulate the scalp, prolong follicle life, reduce hair loss, and encourage hair regrowth.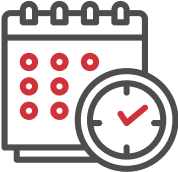 BE PATIENT — IT REALLY WORKS!
You'll begin to see results in 2-3 months, and remember to keep using Spectral.CSF® in order to keep your hair growing. Like many good things, patience and perseverance are the key to success.

WEEK 1-3
Some may notice
some shedding of old
hair. This is normal!
WEEK 8-16
Most start to see
soft, light colored
"peach fuzz" grow
ONGOING
With continued use, you will continue
to revive hair follicles helping grow
thicker, fuller hair.
SEE OUR CLIENT'S RESULTS
You'll begin to see results in 2-3 months, and remember to keep using Spectral.CSF® in order to keep your hair growing. Like many good things, patience and perseverance are the key to success.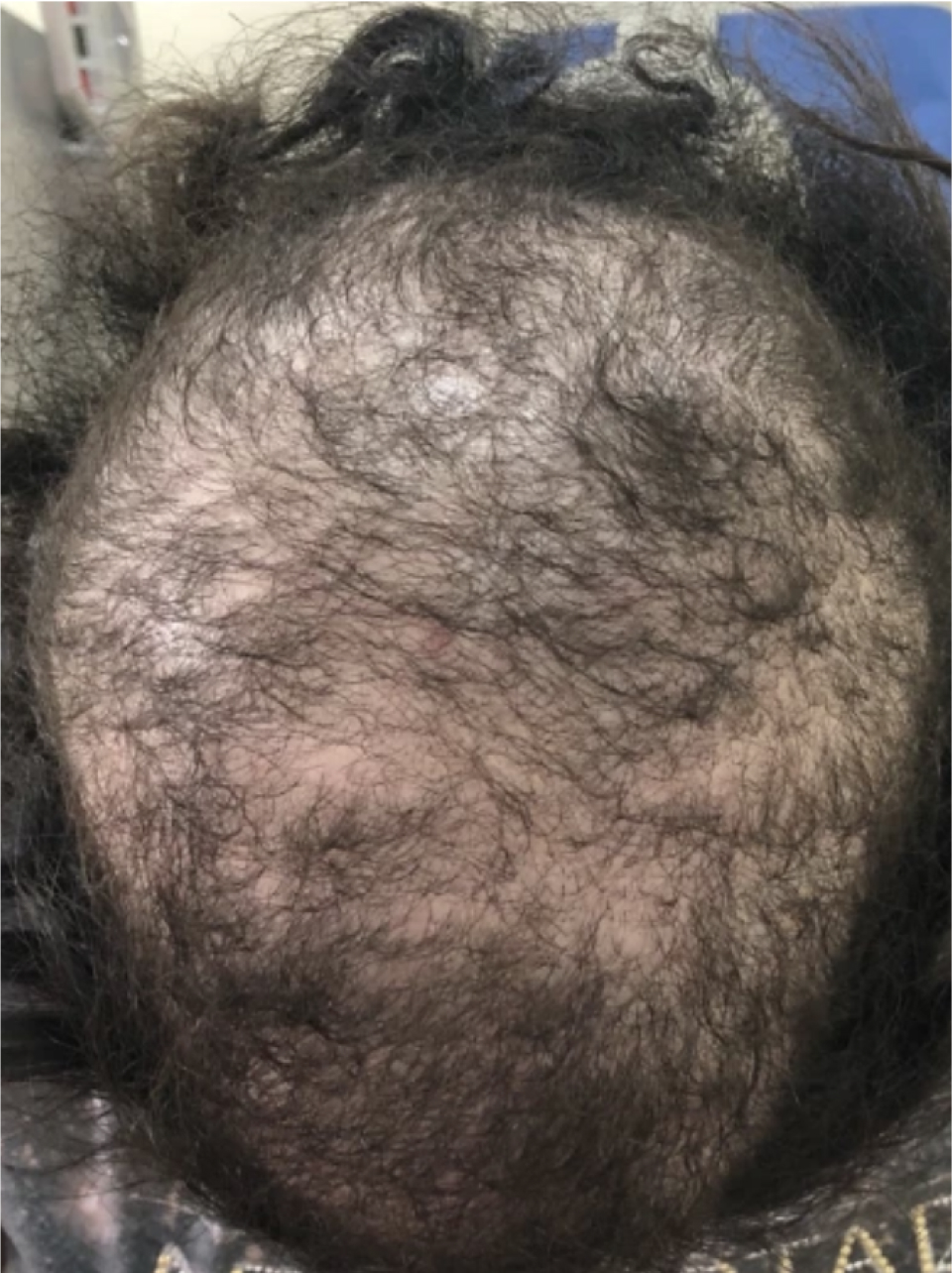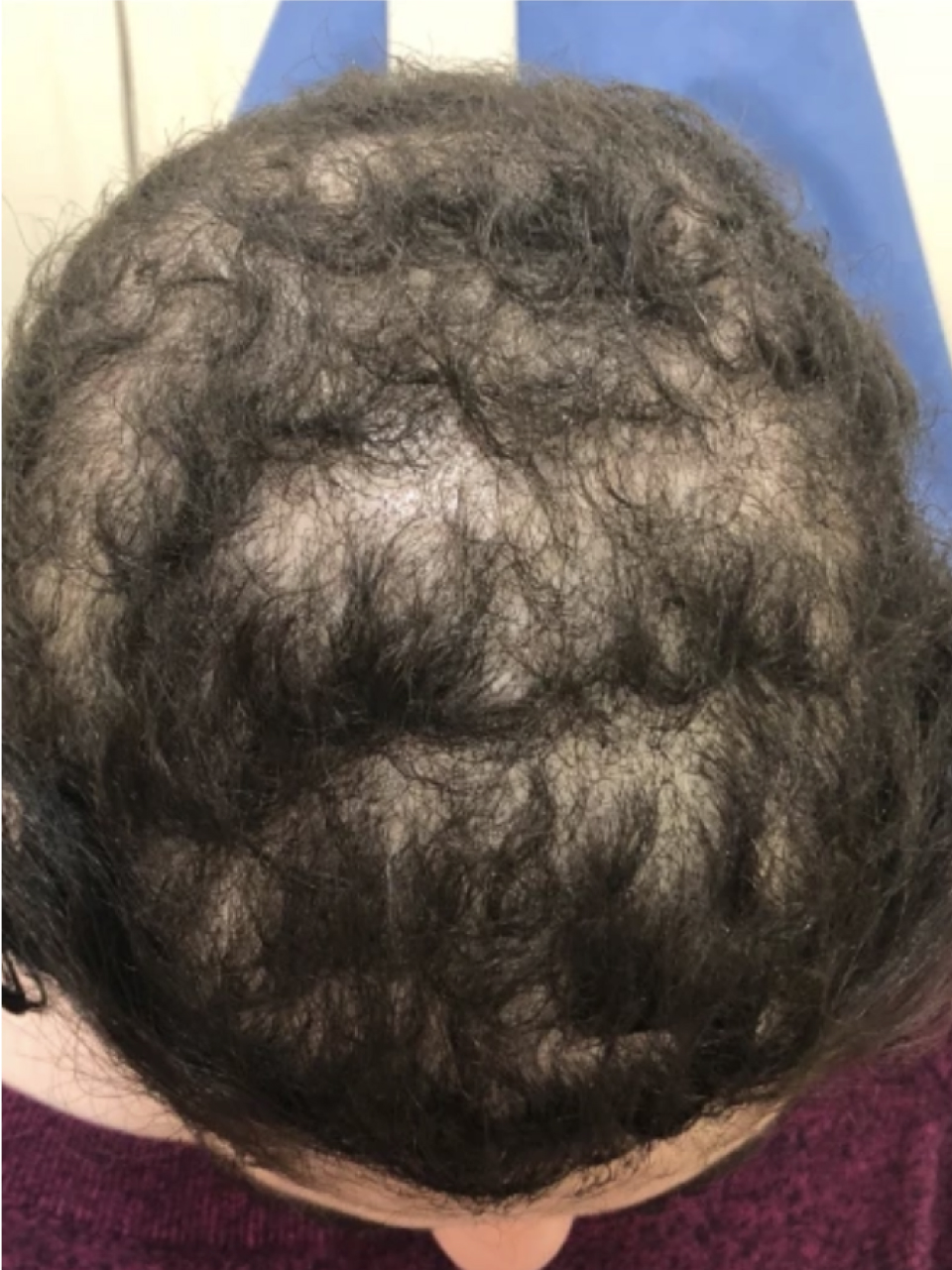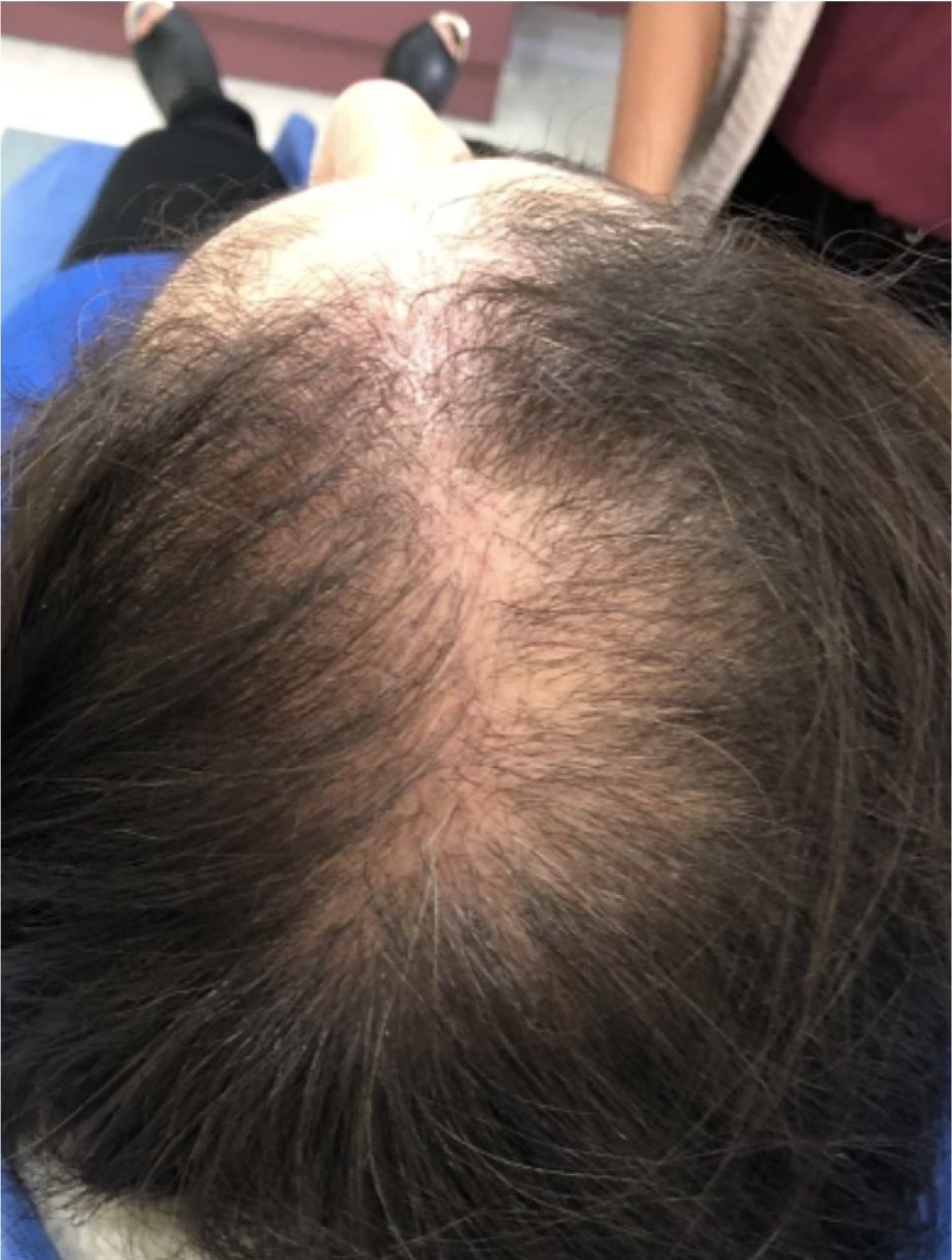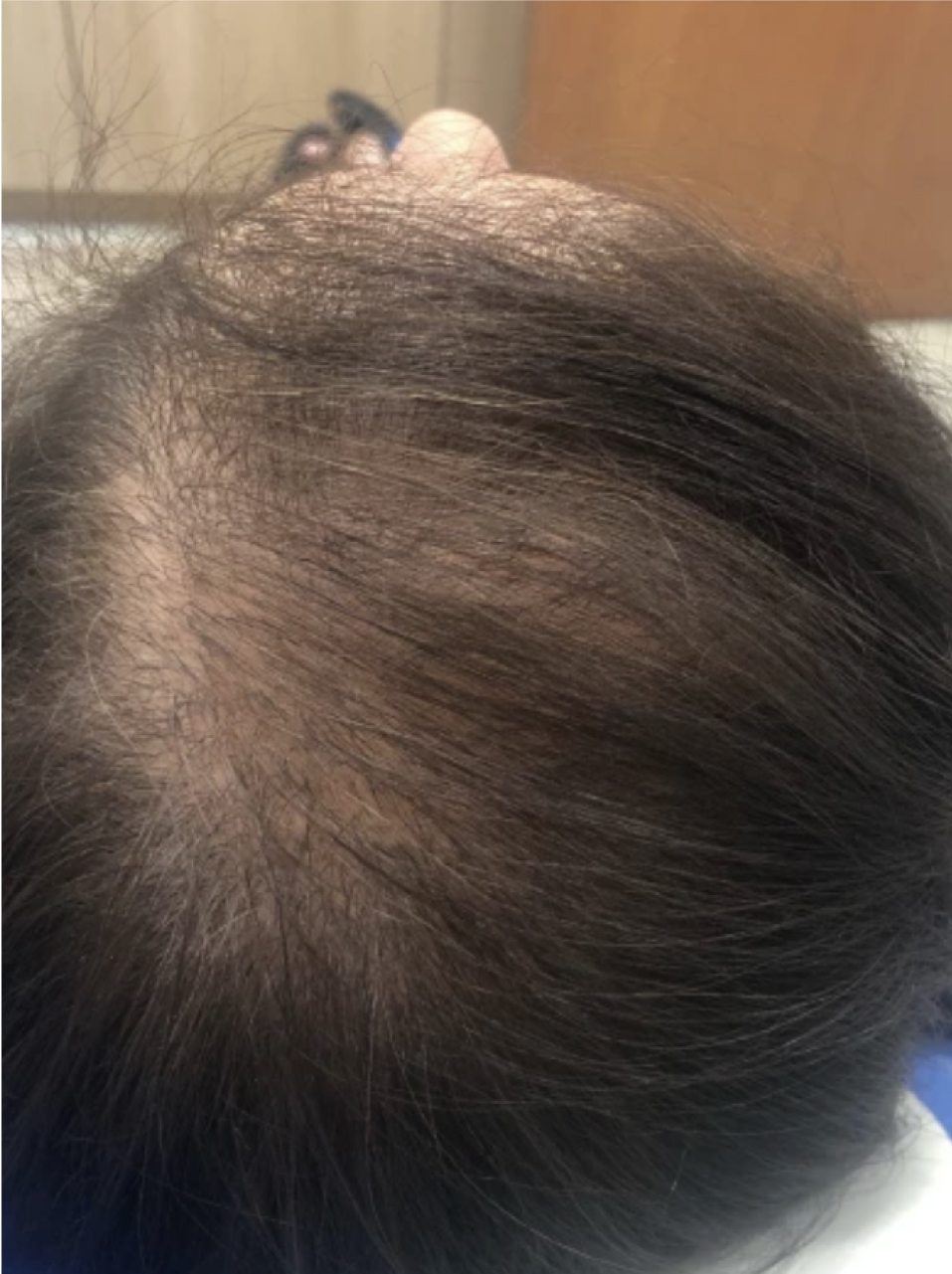 See more results
Good for you,
Good for the planet
We take our commitment to the environment seriously, both in our products and our packaging. To that end, we recently introduced Oxo-biodegradable packaging. It's the same great product, with 90% less waste.
Learn more
Consistency = Success
Subscribe & Save 10-20%
Buy Once, We'll Do The Rest!
Shop now
REVITA PRODUCT COLLECTIOn
High-Performance Hair Stimulating Shampoo
High Performance Hair Stimulating Conditioner
Hair Growth Stimulating Shampoo