This store requires javascript to be enabled for some features to work correctly.
Free US shipping on orders over $50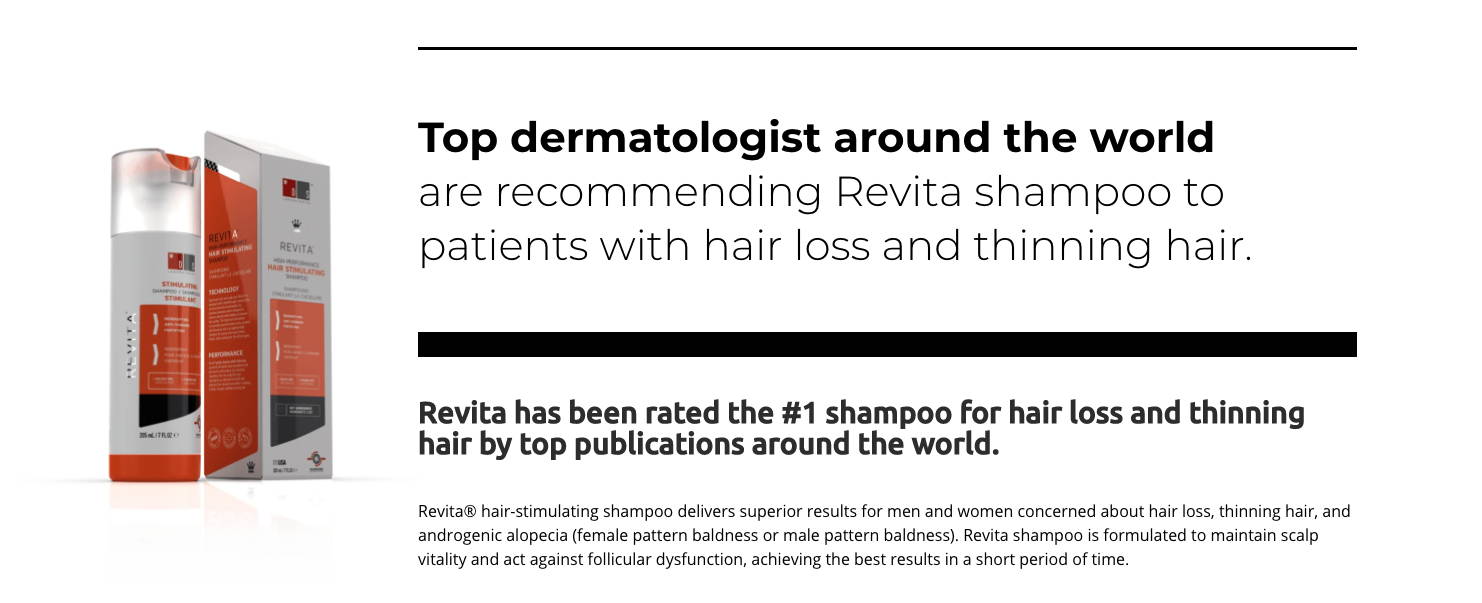 ---

---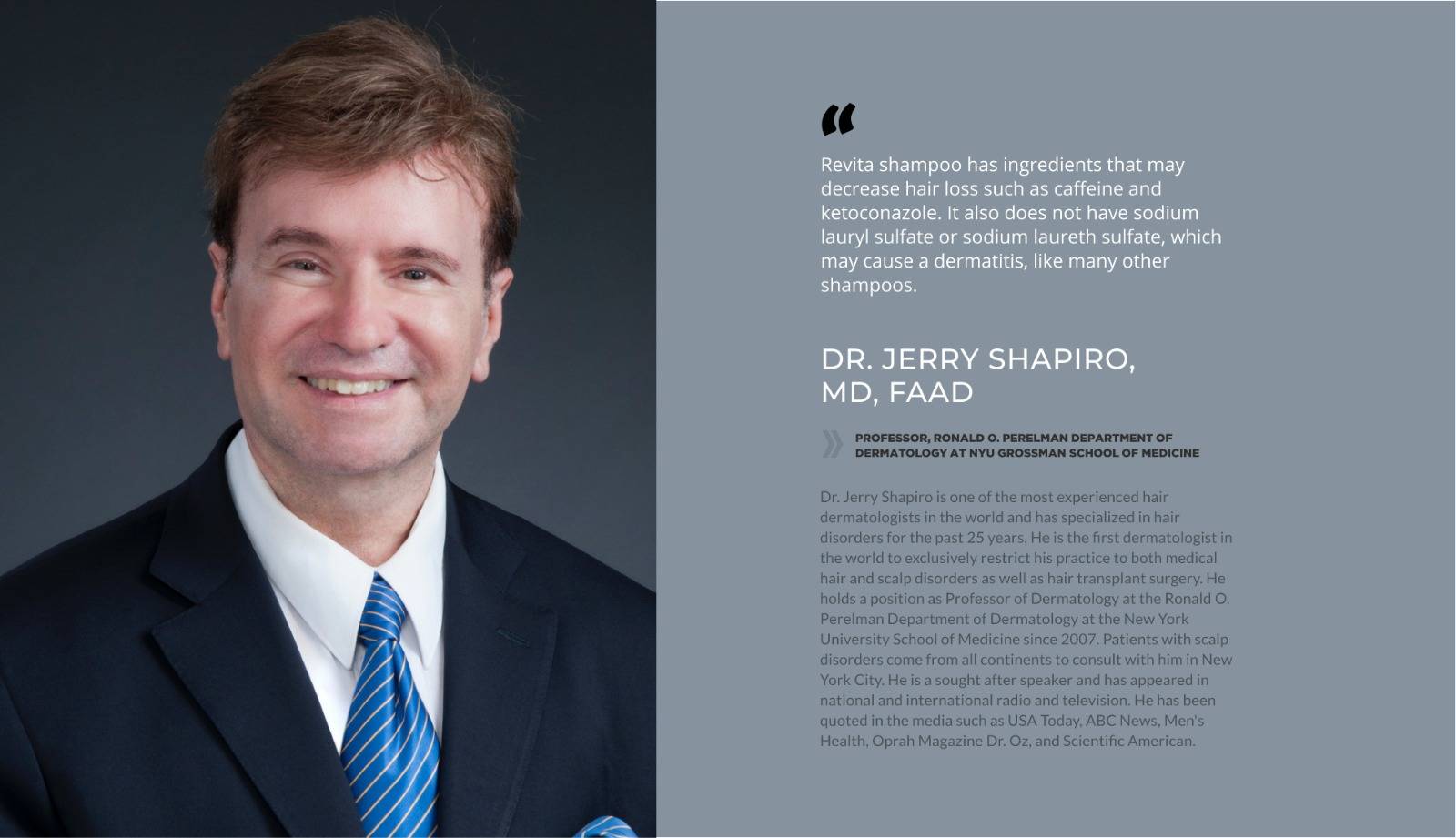 ---

Revita is unique in its ingredient blend formulated for anti-hair loss, anti-thinning and thickening hair.

---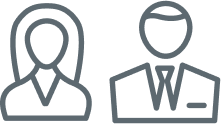 Revita is ideal for anyone who struggles with or experiences...

All types of hair loss

Thinning hair

Receding hairlines

Damaged, over-processed hair

Recommended By Top Dermatologists & Professionals Worldwide

✓ No Phthalates
✓ No Parabens
✓ No Sodium Laureth Sulfate
✓ Free of Harsh Chemicals
Revita Shampoo Aids In the Following Causes of Hair Loss:


Andogrenetic Alopecia (Male Pattern Baldness & Female Pattern Baldness)





Discoid Lupus Erythematousus


Frontal Fibrosing Alopecia (Receding Hairlines)

Central Centrifugal Cicatricial Alopecia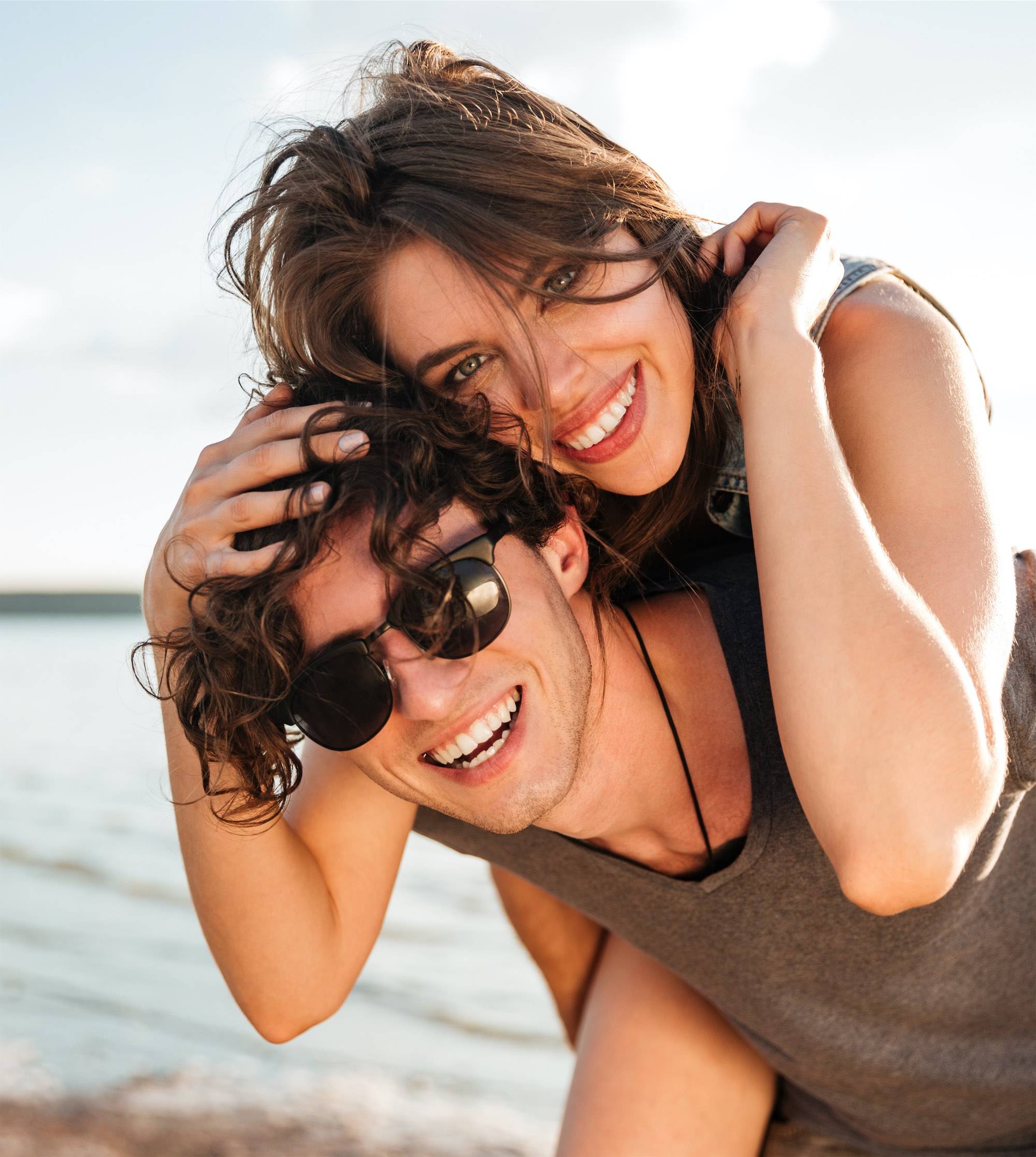 ---
THE RESULTS SPEAK FOR THEMSELVES
You'll begin to see results in 2-3 months, and remember to keep using Revita Shampoo in order to keep your hair growing.
Like many good things, patience and perseverance are the key to success.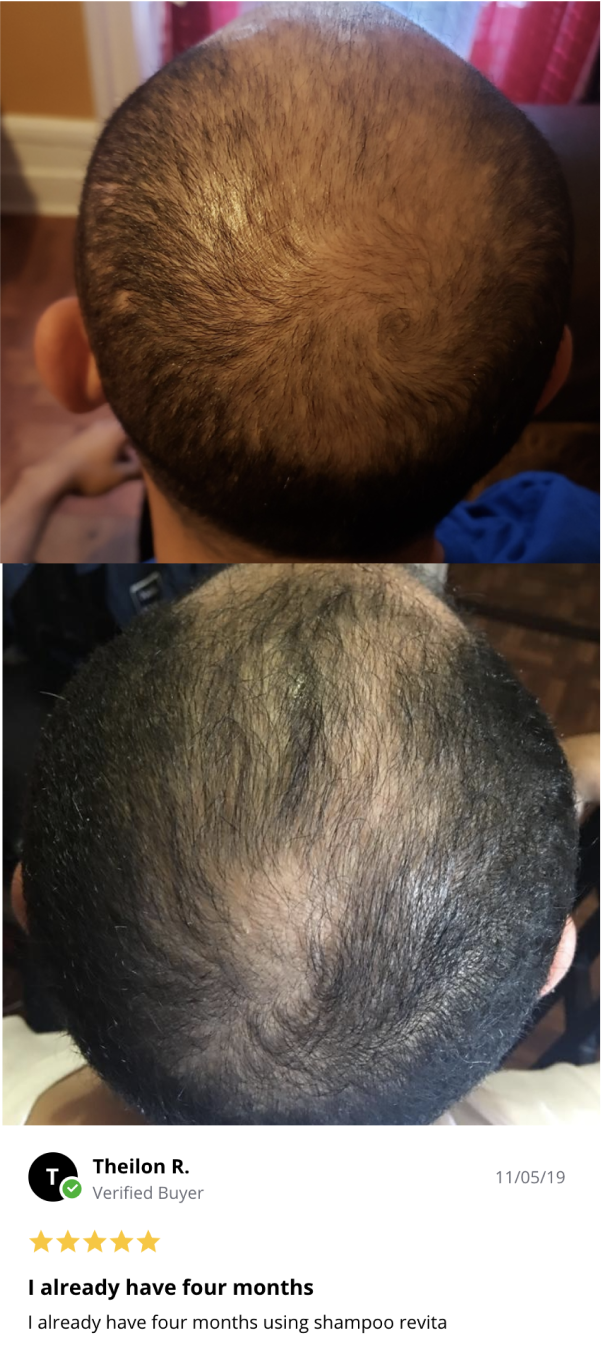 Based on clinical studies, men and women experienced a reduction in hair loss and increased hair growth when using Revita Shampoo daily for 90 days.

---
Experienced a Decrease in Hair Loss
Experienced Improvement in Overall Appearance of Hair
Experienced Reduction in Hair Loss Rate
---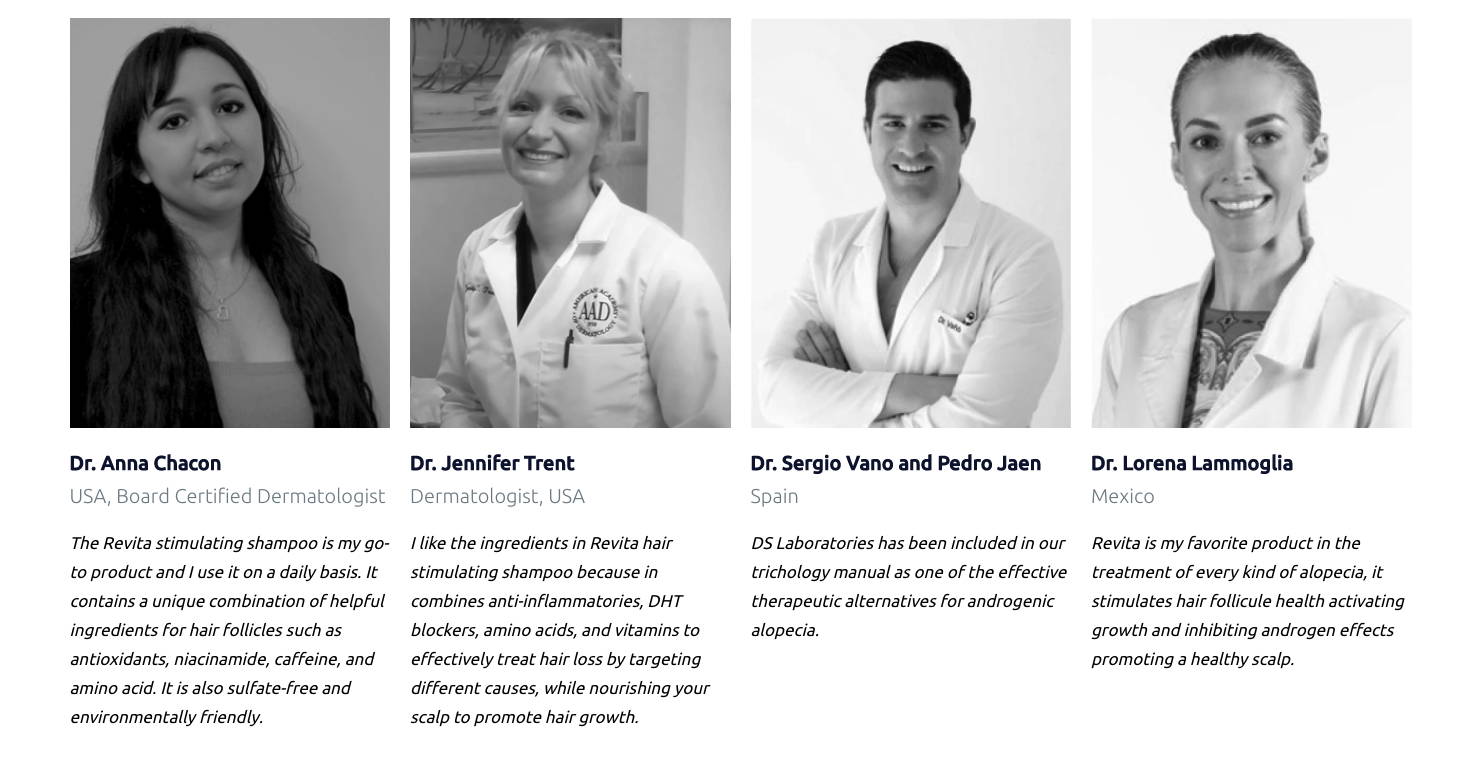 ---