This store requires javascript to be enabled for some features to work correctly.
Free U.S. Shipping On Orders Over $50
HOW TO USE
FAQ
INDICATIONS
Step 1: Rinse & Apply Cleanser
After make-up removal or removal of any face applications to skin, rinse the face with warm water and gently rub it in the cleanser.
Step 2: Wet and Power on Device
Rinse clean under water and power on the device. We recommend default starting mode (MEDIUM) for optimum cleansing results.
Step 3: Smart Cleansing
Move brush head in circular clockwise motions, cleansing the entire face. It is safe to spend more time in areas that may be of personal concern.
Step 4: Rinse and Pat Dry
Rinse face and clean of any excess cleanser, then pat dry.
IMPORTANT
• Avoid using clay-based, silicone-based or grainy cleansers, exfoliators or scrubs, as they may damage the StimuBRUSH® silicone touch-points.
• If you have a skin condition or any medical concerns, please consult a dermatologist before use.
• Cleansing with the StimuBRUSH® should be comfortable – if you experience discomfort, discontinue use immediately and consult a
physician.
• Exercise particular care when cleansing the under-eye regions and do not bring the device into contact with the eyelids or eyes themselves.
• For reasons of hygiene, we do not recommend sharing your StimuBRUSH® with anyone else.
• Avoid leaving your StimuBRUSH® in direct sunlight and never expose it to extreme heat or boiling water.
• Close supervisionis necessary when this device is used by, on, or near children, as well as those with reduced physical and mental abilities.
• Discontinue use if this product appears damaged in any way. This product contains no serviceable parts.
• Given the effici ency of the StimuBRUSH®, we recommend that you do not use it for more than 3 minutes at a time.
• Use this device only for its intended use as described in this manual. If you do not find the answer to your specific question, or if you have any other questions regarding the device's operation, please contact us at [email protected].
Stimubrush® is a smart facial cleansing device that provides a deep cleanse and visibly lifts, firms, and tones problematic areas.
Skin Type: Normal, Dry, Combination, and Oily
Skin Care Concerns: Pores, Acne and Blemishes, and Loss of Firmness and Elasticity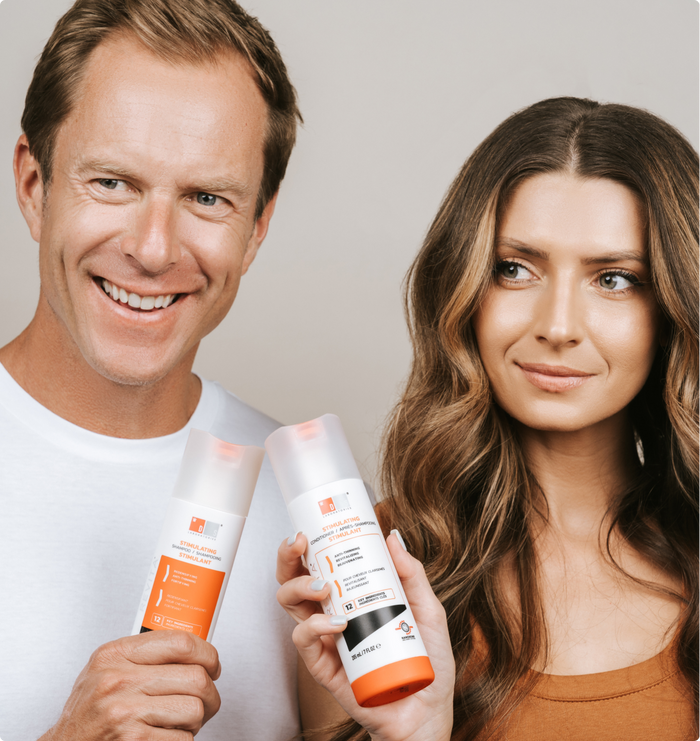 why subscribe?
SAVE ON EVERY ORDER
Make this product a part of your permanent routine!
Monthly savings (15%-20%)
Free shipping on all US orders
Consistency = success
Save time. Buy once, we'll do all the work. It's that simple.
Client reviews
Here's why our products are chosen by millions of people worldwide and are unlike anything you have come across yet.
THIS IS WHYOUR PRODUCTS WORK
Proprietary ADVANCED Nanosome Technology®
HIGHER EFFICACY FASTER RESULTS
Big changes start with nanosome technology.
Clinically proven Advanced Nanosome Delivery System® improves results by encapsulating key active ingredients to deliver higher efficacy around the clock.
PLAY VIDEO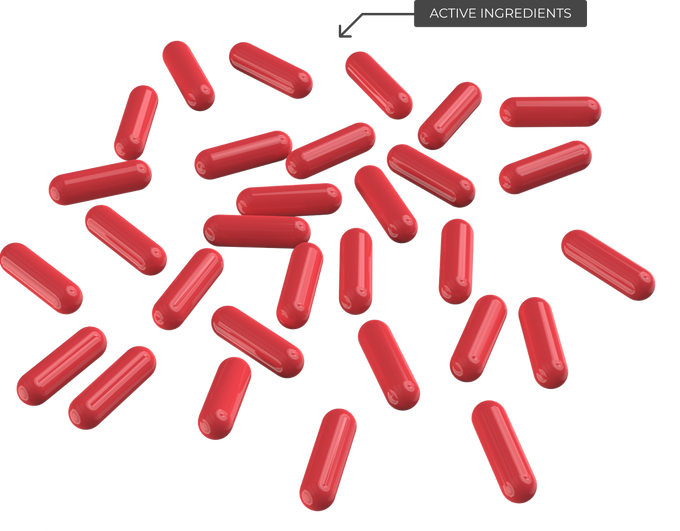 STEP 1: ENCAPSULATION
Active ingredients encapsulated in nano-sized liposomes using a propriatary process.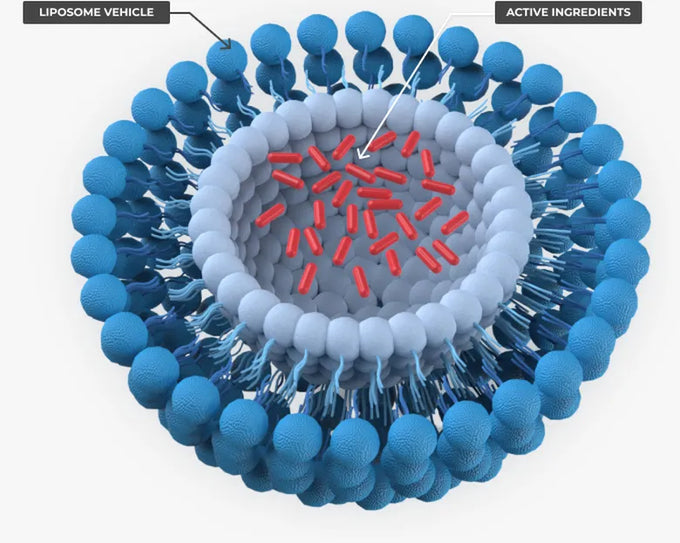 STEP 2: ENCAPSULATION
Active ingredients encapsulated in nano-sized liposomes using a propriatary process.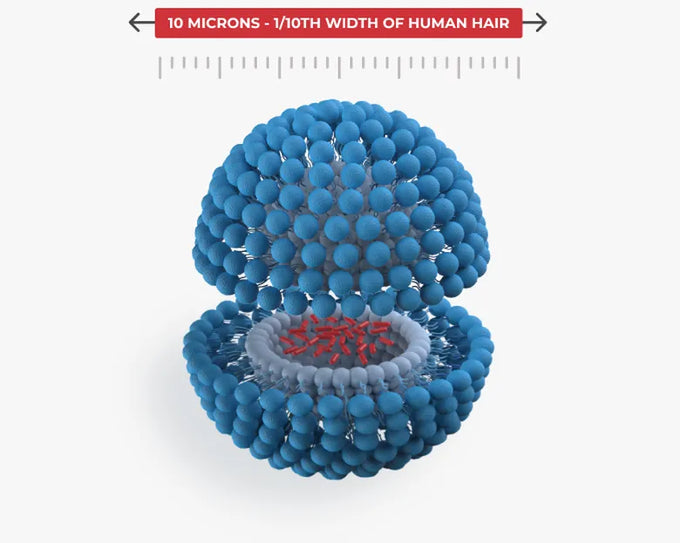 STEP 3: ENCAPSULATION
Active ingredients encapsulated in nano-sized liposomes using a propriatary process.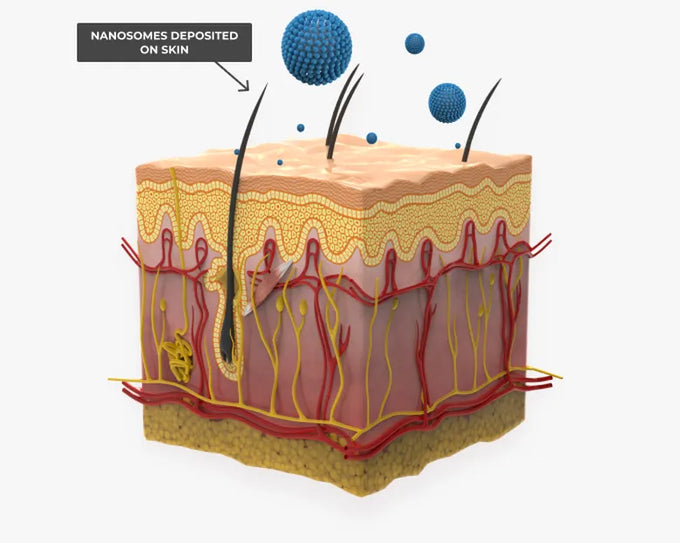 STEP 2: APPLICATION
Nanosomes are delivered topically onto the skin surface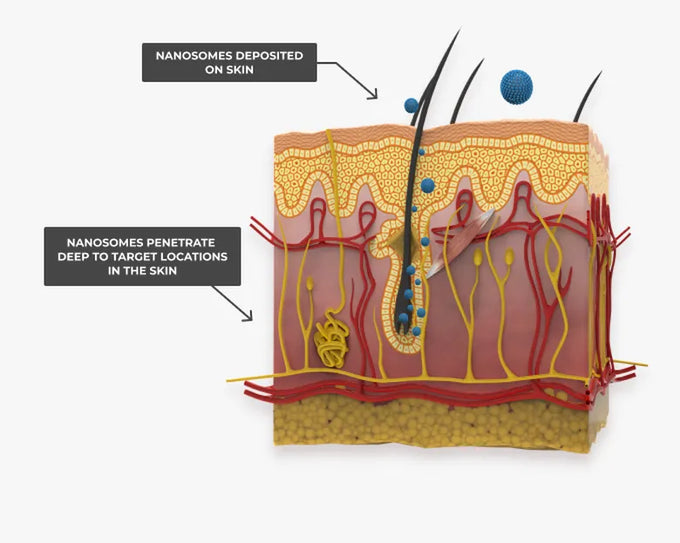 STEP 3: DELIVERY
Due to the small size of Nanosomes, they are able to penetrate deeper into the skin to deliver active ingredients. This allows much higher efficacy of products and faster results.
PLAY VIDEO
World Wide Delivery

100% Money Back Guarantee

Ships in 1-2 business days