This store requires javascript to be enabled for some features to work correctly.
Free U.S. Shipping On Orders Over $50
ADVANCED HAIR CARE RESTRUCTURING & REPAIRING
Nia is an advanced restructuring and repairing conditioner that is designed to repair split ends and provide soft, manageable, healthier-looking hair without stripping color. For all hair types.
Triple Action

Repairs, protects, and seals damaged hair and split ends in one step. Its unique formula helps to reduce breakage by up to 99%.

Balanced Hydration

Hydration is key to great-looking hair. Nia® provides intense hydrating for great-looking hair. By hydrating the skin and scalp, Nia® promotes hair health and protects strands.

Reverse Damage

Hair is subject to all sorts of environmental damage, ranging from sun to stress. Nia®, however, seeks to reverse this damage. By shielding against UV rays and environmental pollutants, Nia® helps your hair look its best every day.

Boost Color

Naturally preserves hair color by locking in color pigments into the hair fiber and repairing damaged areas of the hair.

Natural Organic Proteins

A unique blend of Hydrolyzed Soy Protein and Vegetable proteins Reduce damage and increases each strand's ability to bind moisture, adding shine and manageability to the hair.

Restores hair fiber and cuticle

Our unique ceramide like active ingredients: breaker filler, rebuilds the hair fiber's lipid structure, restores the cohesion of the cuticle.
Clinical Studies
First and foremost, DS Laboratories is a technology company aggressively focused on innovation. All our products have active pharmaceutical ingredients that ensure the best quality and provide high added value in the care of hair problems.
INGREDIENTS
HOW TO USE
FAQ
INDICATIONS
Key Ingredients
Vegetable Protein
Hydrolyzed Soy Protein
Honey Bee Moisture Complex
Panthenol
Green Tea Extract
Ginseng
Aloe vera
Comelanin Q10
Betaine
Amodimethicone
Orbignya Olefiera
Babassu Oil
Vitamin E
EUK 134
Full Ingredient List
AQUA, CETEARYL ALCOHOL, CETYL ALCOHOL, SILICONE QUATERNIUM-22, HYDROXYPROPYLTRIMONIUM HONEY, HYDROXYETHYLCELLULOSE, CYCLOPENTASILOXANE, GLYCERYL STEARATE, PEG-100 STEARATE, CETRIMONIUM CHLORIDE, CINNAMIDOPROPYLTRIMONIUM CHLORIDE, CYCLOHEXASILOXANE, PARFUM, STEARYL ALCOHOL, ORBIGNYA OLEIFERA SEED OIL, PANTHENOL, TOCOPHERYL ACETATE, CAPRYLYL GLYCOL, PHENOXYETHANOL, AMODIMETHICONE, HYDROLYZED VEGETABLE PROTEIN, HYDROLYZED SOY PROTEIN, HYDROLYZED WHEAT PROTEIN, ALOE (ALOE BARBADENSIS) LEAF EXTRACT, WHEAT AMINO ACIDS, BEHENTRIMONIUM METHOSULFATE, C11-15 PARETH-7, LAURETH-9, TRIDECETH-12, DIVYNILDIMETHICONE/DIMETHICONE COPOLYMER, C12-13 PARETH-23, C12-13 PARETH-3, COCAMIDOPROPYL BETAINE, OCTINOXATE, LIMONENE, HEXYL CINNAMAL, GLYCERIN, PANAX GINSENG ROOT EXTRACT, GINKGO BILOBA LEAF EXTRACT, CAMELLIA SINENSIS LEAF EXTRACT, ETHYLBISIMINOMETHYLGUAIACOL MANGANESE CHLORIDE, MELANIN, POLYQUATERNIUM-10
After washing with Nia® Shampoo, apply Nia® Conditioner on wet hair and scalp with a gentle massage. Leave on for 2 minutes. Rinse. For best results, use five (5) times per week together with Nia® Shampoo.
Can I cancel my subscription?
YES, you can cancel your subscription ANYTIME. No commitments. It's extremely easy to cancel with us through email or phone.
How long until I see results?
Customers usually see results within the first 90 days in terms of overall better hair health and seeing hair growth or lessen their hair loss from the regiment between shampoo, serums, and supplements.
Do these products cause any side effects?
These products are not KNOWN to cause any side effects. However, please do read the ingredients section if you have any known allergies. If you have sensitive skin, please consult with a dermatologist.
How long does it take to ship my order?
Orders are processed and shipped within the first 24-48 hours of entering our system. You will get a tracking number by email when your order has been shipped.
Men and women with physical hair damage from sun exposure, hair dryers, or heat
Men and women concerned with split ends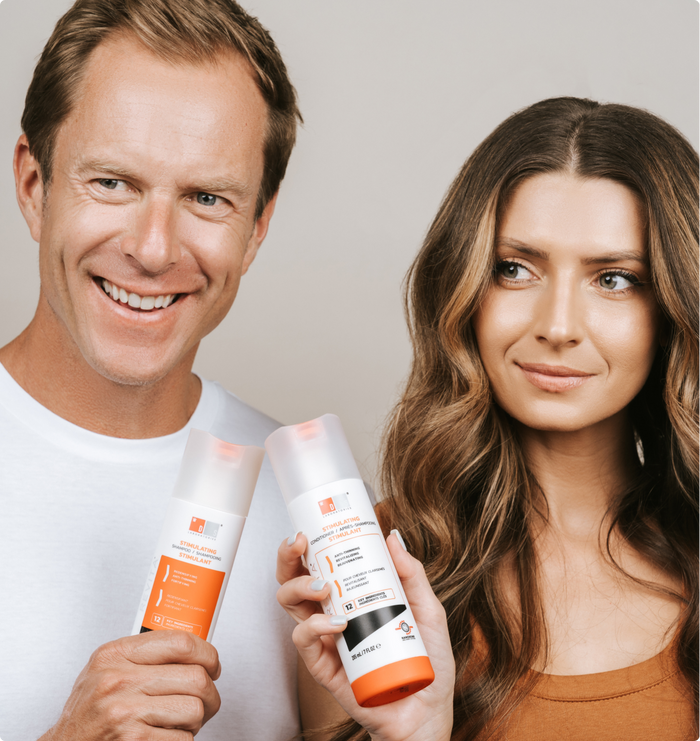 why subscribe?
SAVE ON EVERY ORDER
Make this product a part of your permanent routine!
Monthly savings (15%-20%)
Free shipping on all US orders
Consistency = success
Save time. Buy once, we'll do all the work. It's that simple.
Client reviews
Here's why our products are chosen by millions of people worldwide and are unlike anything you have come across yet.
THIS IS WHYOUR PRODUCTS WORK
Proprietary ADVANCED Nanosome Technology®
HIGHER EFFICACY FASTER RESULTS
Big changes start with nanosome technology.
Clinically proven Advanced Nanosome Delivery System® improves results by encapsulating key active ingredients to deliver higher efficacy around the clock.
PLAY VIDEO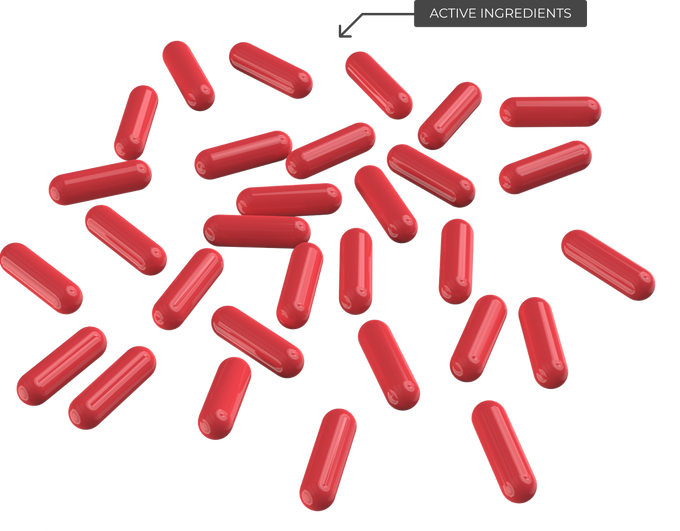 STEP 1: ENCAPSULATION
Active ingredients encapsulated in nano-sized liposomes using a propriatary process.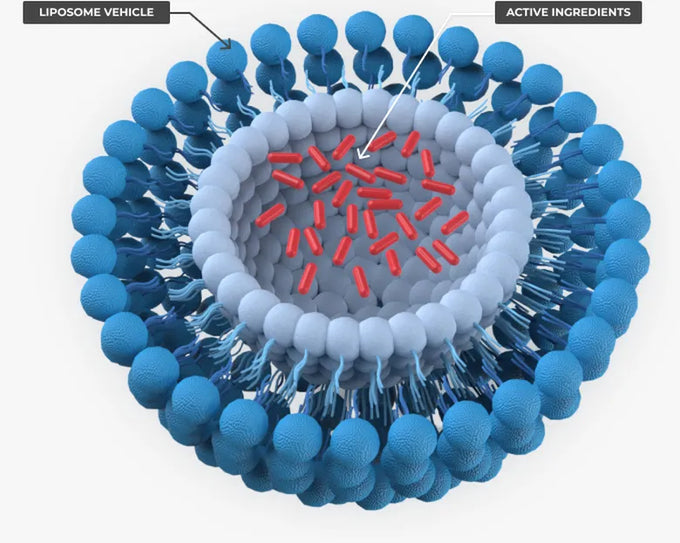 STEP 2: ENCAPSULATION
Active ingredients encapsulated in nano-sized liposomes using a propriatary process.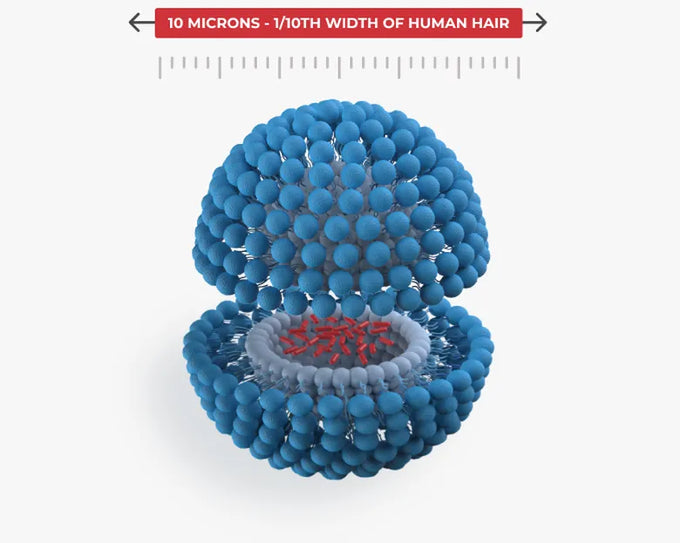 STEP 3: ENCAPSULATION
Active ingredients encapsulated in nano-sized liposomes using a propriatary process.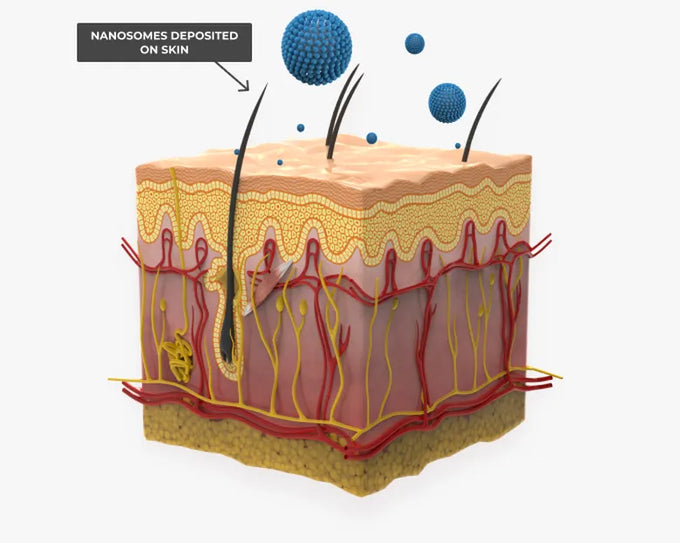 STEP 2: APPLICATION
Nanosomes are delivered topically onto the skin surface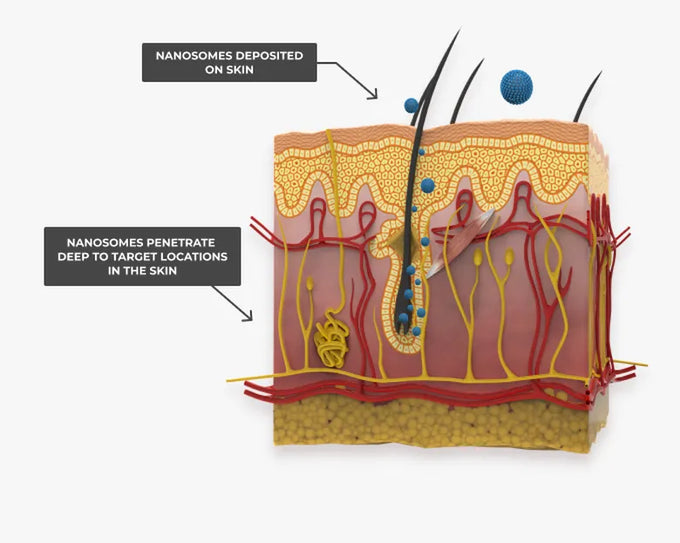 STEP 3: DELIVERY
Due to the small size of Nanosomes, they are able to penetrate deeper into the skin to deliver active ingredients. This allows much higher efficacy of products and faster results.
PLAY VIDEO
World Wide Delivery

100% Money Back Guarantee

Ships in 1-2 business days