This store requires javascript to be enabled for some features to work correctly.
Free U.S. Shipping On Orders Over $50
BOOST HAIR THICKNESS AND STRENGTH
Revita hair thickening pomade is formulated for thinning hair with powerful key ingredients that enhance the vitality of scalp and hair. Its exclusive formula provides the hair and scalp with nutrients to strengthen hair with a medium matte hold.
Formulated for thinning hair

Improves the appearance of hair density and volume.

Improves the appearance of scalp coverage

Lightweight, and effective in promoting healthier, fuller-looking hair.

5 Key Ingredients

With over 5 active ingredients that are encapsulated within Nanosomes, this next-generation delivery system keeps the formula working long after the hair has been rinsed.
INGREDIENTS
HOW TO USE
FAQ
INDICATIONS
Key Ingredients
Biotin
Saw Palmetto
Green Tea Extract
Caffeine
Beeswax
Full Ingredient List
Water, Petrolatum, Cetyl Alcohol, Beeswax, Cetearyl Alcohol, Behentrimonium Methosulfate, Hydroxyethylcellulose, PVP, Phenoxyethanol, Caffeine, Fragrance, Camellia Sinensis (Green Tea) Leaf Extract, Caprylyl Glycol, Serenoa Serrulata (Saw Palmetto) Fruit Extract, Tetrasodium Glutamate Diacetate, Biotin
1. Take a small amount of pomade and rub it between your hands to get the formula warmed up.
2. Apply to dry or damp hair, raking your fingers through your locks from the roots to the tips.
Can I cancel my subscription?
YES, you can cancel your subscription ANYTIME. No commitments. It's extremely easy to cancel with us through email or phone.
How long until I see results?
Customers usually see results within the first 90 days in terms of overall better hair health and seeing hair growth or lessen their hair loss from the regiment between shampoo, serums, and supplements.
Do these products cause any side effects?
These products are not KNOWN to cause any side effects. However, please do read the ingredients section if you have any known allergies. If you have sensitive skin, please consult with a dermatologist.
How long does it take to ship my order?
Orders are processed and shipped within the first 24-48 hours of entering our system. You will get a tracking number by email when your order has been shipped.
Men and women looking for thicker, fuller-looking hair
Men and women seeking style & hold without compromise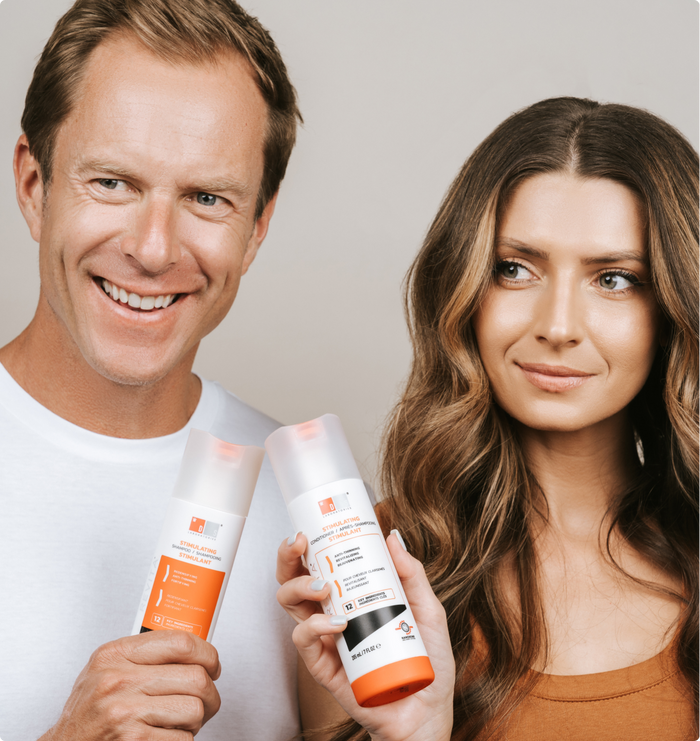 why subscribe?
SAVE ON EVERY ORDER
Make this product a part of your permanent routine!
Monthly savings (15%-20%)
Free shipping on all US orders
Consistency = success
Save time. Buy once, we'll do all the work. It's that simple.
Client reviews
Here's why our products are chosen by millions of people worldwide and are unlike anything you have come across yet.
THIS IS WHYOUR PRODUCTS WORK
Proprietary ADVANCED Nanosome Technology®
HIGHER EFFICACY FASTER RESULTS
Big changes start with nanosome technology.
Clinically proven Advanced Nanosome Delivery System® improves results by encapsulating key active ingredients to deliver higher efficacy around the clock.
PLAY VIDEO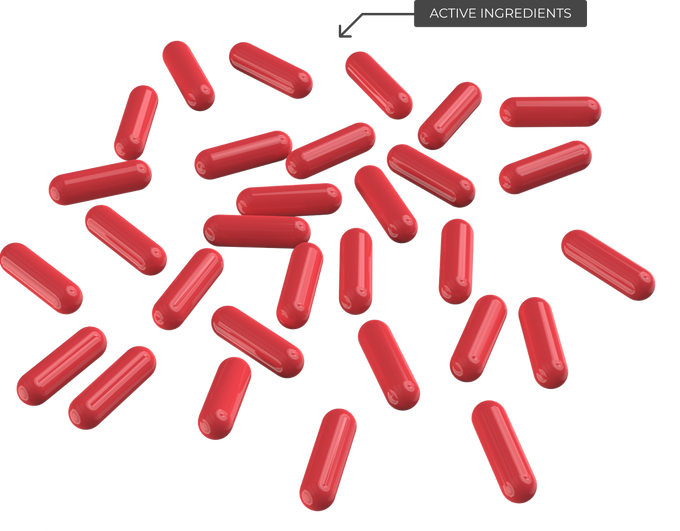 STEP 1: ENCAPSULATION
Active ingredients encapsulated in nano-sized liposomes using a propriatary process.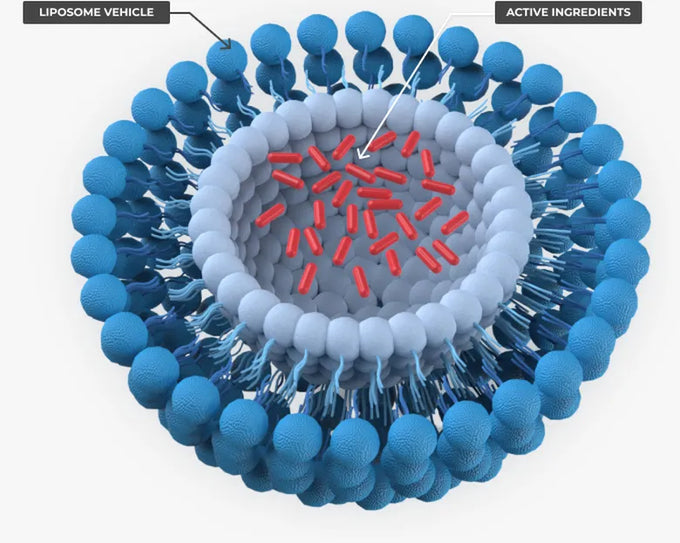 STEP 2: ENCAPSULATION
Active ingredients encapsulated in nano-sized liposomes using a propriatary process.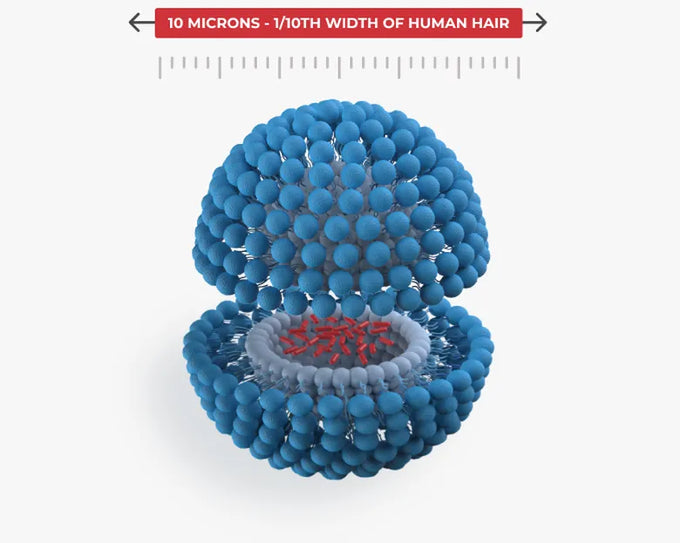 STEP 3: ENCAPSULATION
Active ingredients encapsulated in nano-sized liposomes using a propriatary process.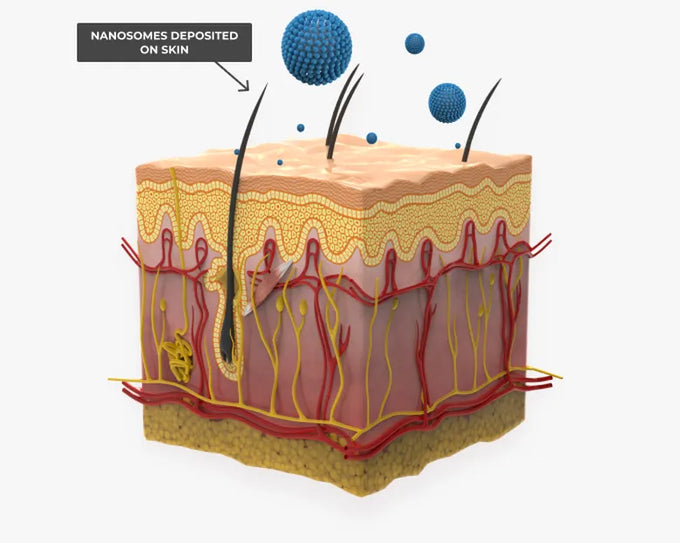 STEP 2: APPLICATION
Nanosomes are delivered topically onto the skin surface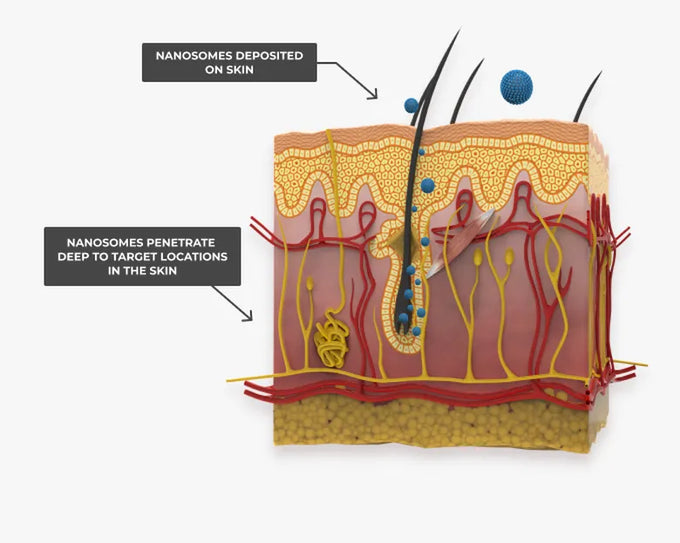 STEP 3: DELIVERY
Due to the small size of Nanosomes, they are able to penetrate deeper into the skin to deliver active ingredients. This allows much higher efficacy of products and faster results.
PLAY VIDEO
World Wide Delivery

100% Money Back Guarantee

Ships in 1-2 business days