Your search for products that actually work is over. Our collection is clinically proven to deliver on claims based on extensive clinical studies and testing.
We will rigorously test and verify all claims through clinical studies that support product effectiveness. If a compound or ingredient has not been verified through such means, it will not be used in our products.
Dermatologist Recommended
Many products contain harsh ingredients that harm your skin and hair. Ours don't. Our collection is designed, tested, and recommended by thousands of dermatologists - so you can rest assured you're getting a quality solution.
Best Rated By Real People
Don't take our word for it—ask our customers. We have over 10,000 5-star reviews, and more coming in every day. Our customers love our products and so will you!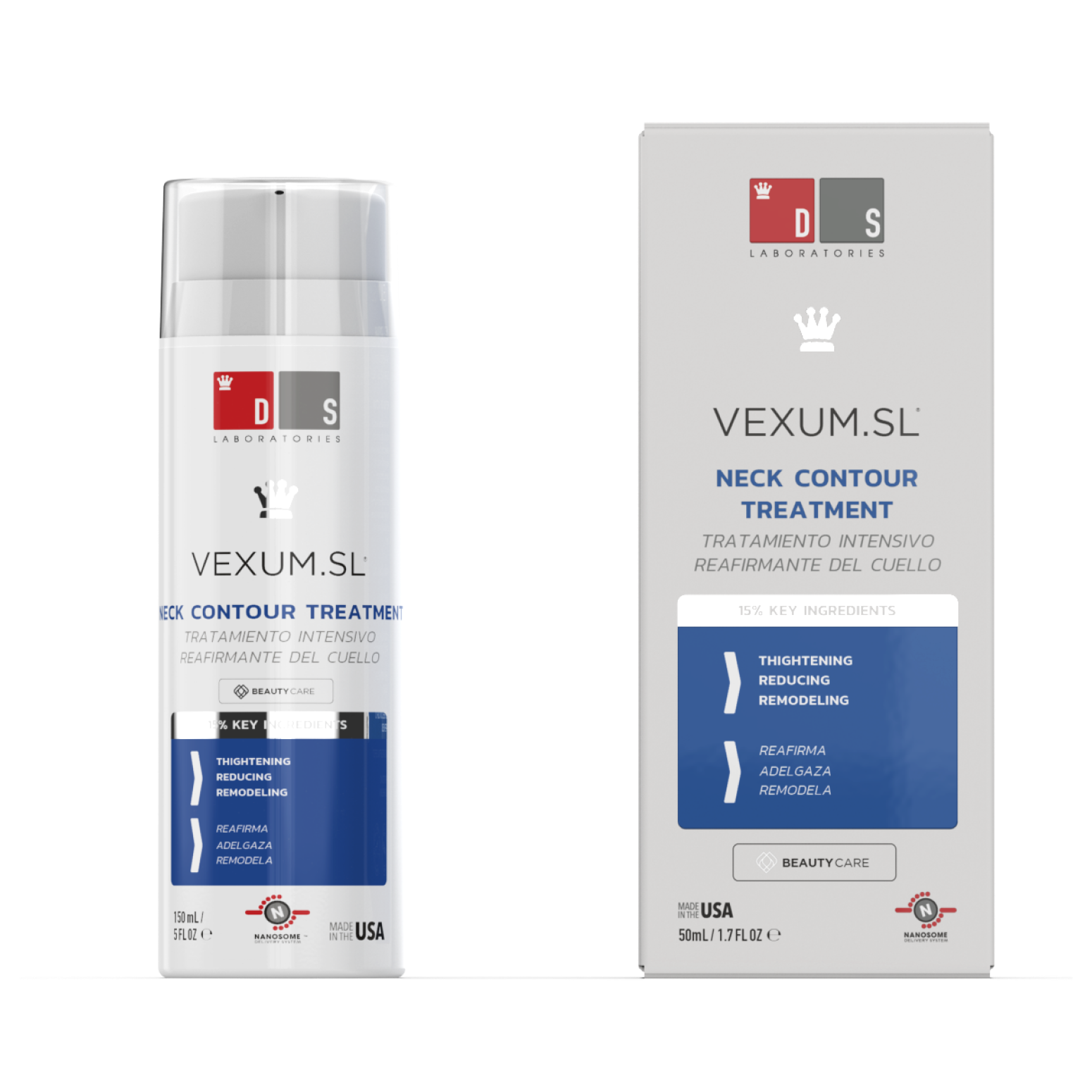 Clinical Studies
First and foremost, DS Laboratories is a technology company aggressively focused on innovation. All our products have active pharmaceutical ingredients that ensure the best quality and provide high added value.
89%
of subjects noticed increased in Hydration of their skin
87%
of subjects noticed increased Firmness of their skin
93%
of subjects noticed a decrease in Localized Fat on their skin
100%
of subjects noticed an improvement in Overall Appearance of their skin
Glaucine
It is an alkaloid found in several different plant species that stimulates in vitro 1) lipolysis in human adipocytes and 2) production of pro-collagen I by fibroblasts. It also prevents inflammation.
Protein and Polysaccharides
This novel ingredient works together to form a substantive and cohesive film that instantly tightens while smoothing wrinkles as the water in a formulation evaporates.
Adenosine
It functions as a skin-restoring and soothing agent, as well as an anti-aging ingredient. It may also promote faster wound healing.
Hydrolyzed Soy Protein
A natural, potent antioxidant, restoring, and soothing agent for skin that is derived from soybeans. Soy extract also has research showing it can improve the look of an uneven skin tone and visible signs of aging due to years of environmental exposure.
Advanced Nanosome Delivery System encapsulates key active ingredients and delivers them to the scalp and skin for a prolonged release and higher efficacy.
Good for you,
Good for the planet
We take our commitment to the environment seriously, both in our products and our packaging. To that end, we recently introduced Oxo-biodegradable packaging. It's the same great product, with 90% less waste.
Learn more
Consistency = Success
SUBSCRIBE & SAVE 20% OFF OUR SKIN
BEAUTY LINE PRODUCTS
Shop now
Womens Essential Beauty Kit
OLIGO + VEXUM + KERAMENE + NIRENA + REVITA LASH (Body Optimizer)
Cellulite Smoothing Gel
$38.00
Intensive Neck Contour Treatment
$38.00
Organic Intimate Gel Cleanser
$28.00
Advanced Eyelash Conditioning Serum
$69.00
DS Laboratories is a proud participant of: