Your search for products that actually work is over. Our collection is clinically proven to deliver on claims based on extensive clinical studies and testing.
We will rigorously test and verify all claims through clinical studies that support product effectiveness. If a compound or ingredient has not been verified through such means, it will not be used in our products.
Dermatologist Recommended
Many products contain harsh ingredients that harm your skin and hair. Ours don't. Our collection is designed, tested, and recommended by thousands of dermatologists - so you can rest assured you're getting a quality solution.
Best Rated By Real People
Don't take our word for it—ask our customers. We have over 10,000 5-star reviews, and more coming in every day. Our customers love our products and so will you!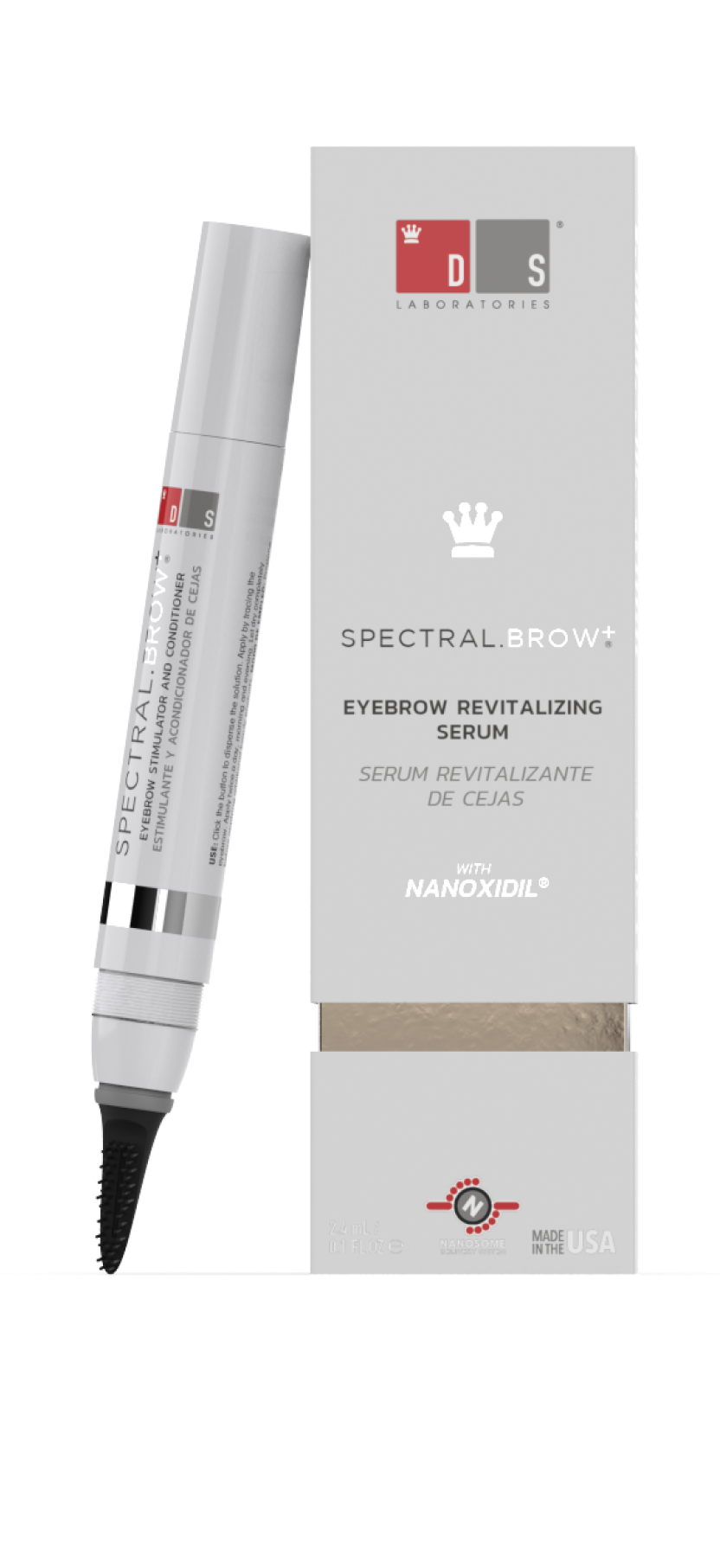 Clinical Studies
First and foremost, DS Laboratories is a technology company aggressively focused on innovation. All our products have ingredients that ensure the best quality and provide high added value in the care of hair problems.
8 KEY INGREDIENTS FOR BROW GROWTH
The active ingredients in Spectral.BROW are carefully selected to maximize effectiveness and stimulate the growth of beautiful, healthy eyebrows fast.
5% Nanoxidil®
When applied topically, the compound is believed to stimulate hair follicles by opening ion channels, and prolonging the anagen phase.
Adenosine
This anti-inflammatory agent works for hair regrowth through biochemical processes like energy transfer and signal transduction. To treat brow patchiness, it regulates the expression of growth factors in dermal papilla cells.
Retinol
Retinol is famous for having anti-aging benefits, but it also helps normalize the oil glands and hair follicles. This Vitamin A derivative will also help even out skin tone and texture.
Lysophophatidic Acid
Lysophosphatidic acid (LPA), a water-soluble phospholipid, can have powerful effects on the metabolic rate of membrane biosynthesis. The bottom line? It helps moisturize your brow.
Piroctone Olamine
Ensures an increase in the number of hairs in the anagen (growth) phase by more than 10% in 33% of people. 88% of people who use Piroctone Olamine report noticeably thicker hair. Piroctone Olamine also fights malassezia growth, ensuring that your eyebrows remain healthy and clean.
Copper Peptides
Copper Peptides are three amino acids linked together. These peptides have rejuvenating and healing properties that are known to repair damage, promote nerve health, and stimulate hair growth, while also strengthening existing hair.
Azelaic Acid
Azelaic Acid is a naturally present acid on your skin that is antibacterial and may help clear your skin and influence keratin production.
Hyaluronic acid
Hyaluronic acid can increase the strand diameter; it also promotes hair growth by avoiding dry scalp and hair.
Advanced Nanosome Delivery System encapsulates key active ingredients and delivers them to the scalp and skin for a prolonged release and higher efficacy.
Dr. Antonella Tosti,
Md, Faad
Fredric Brandt endowed
Professor of dermatology
World-renowned Physician Dermatologistm, and Scientist Dr. Antonella Tosti is DS Healthcare's resident Medical Advisor. Dr. Tosti is an Italian physician and scientist responsible for groundbreaking contibutions in the field of dermatology. Bringing her authorityas the industry's most vocal supporter of commercial and consumer advancements, she remains at the forefront of hair care innovations.
Good for you,
Good for the planet
We take our commitment to the environment seriously, both in our products and our packaging. To that end, we recently introduced Oxo-biodegradable packaging. It's the same great product, with 90% less waste.
Learn more
RATINGS DO TELL A STORY
Powered by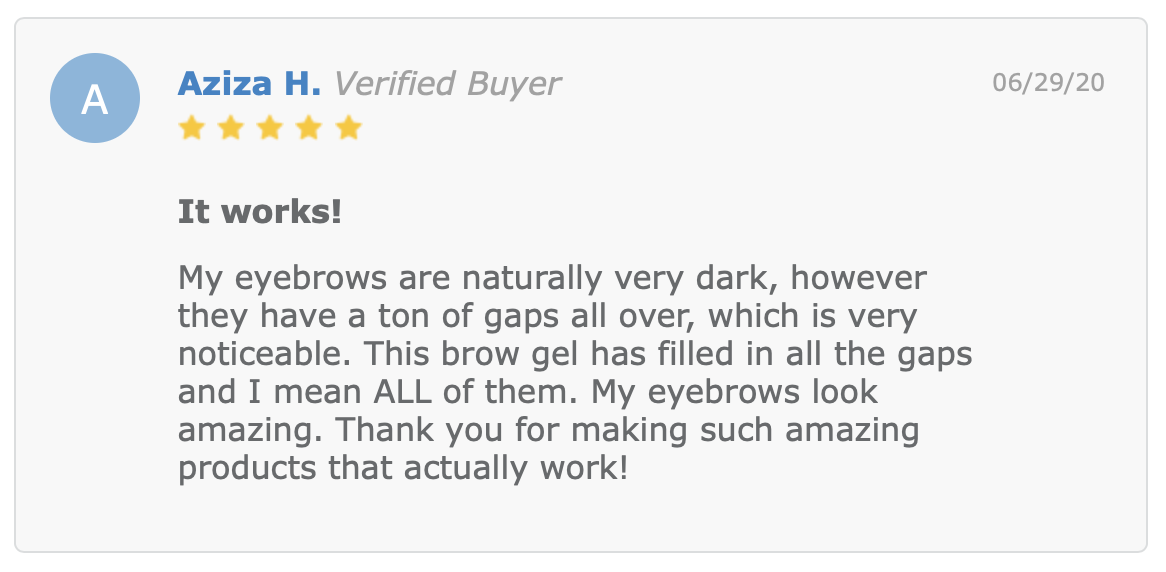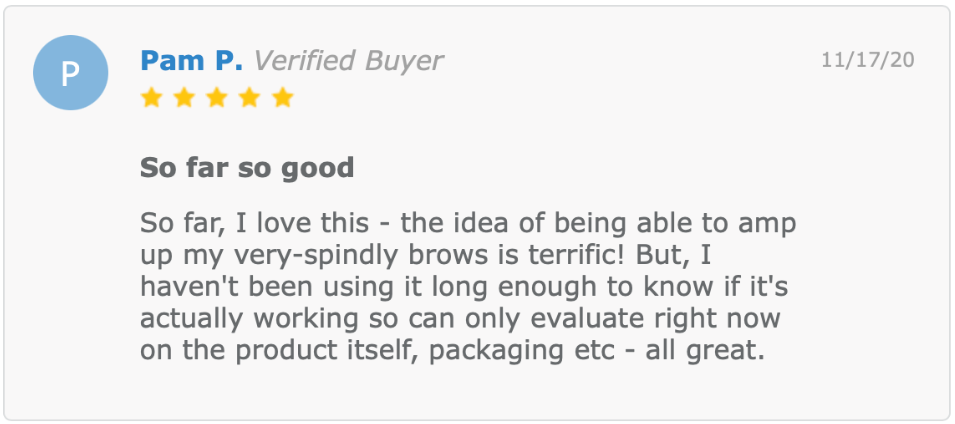 Nanosome Technology
DS Laboratories products feature our proprietary Nanosome Delivery System for the encapsulation and continuous release of active ingredients. This system delivers higher efficacy and longer-lasting results.
Learn more
DS Laboratories is a proud participant of: