Your search for products that actually work is over. Our collection is clinically proven to deliver on claims based on extensive clinical studies and testing.
We will rigorously test and verify all claims through clinical studies that support product effectiveness. If a compound or ingredient has not been verified through such means, it will not be used in our products.
Dermatologist Recommended
Many products contain harsh ingredients that harm your skin and hair. Ours don't. Our collection is designed, tested, and recommended by thousands of dermatologists - so you can rest assured you're getting a quality solution.
Best Rated By Real People
Don't take our word for it—ask our customers. We have over 10,000 5-star reviews, and more coming in every day. Our customers love our products and so will you!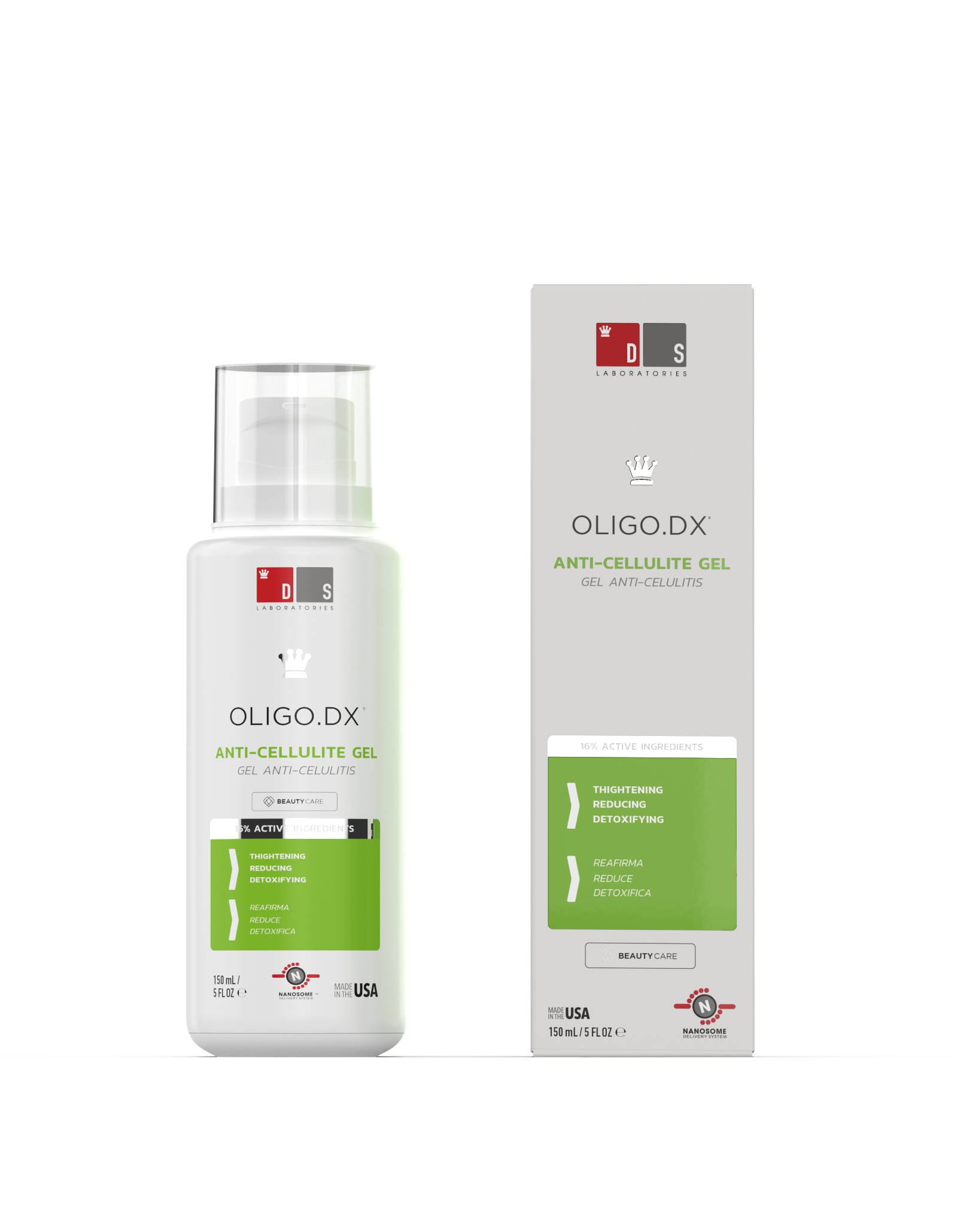 Clinical Studies
First and foremost, DS Laboratories is a technology company aggressively focused on innovation. All our products have active pharmaceutical ingredients that ensure the best quality and provide high added value.
80%
noticed a decrease in Cellulite on their skin
80%
noticed increased Firmness of their skin
77%
noticed a decrease in Localized Fat on their skin
6 KEY CELLULITE-REDUCING INGREDIENTS
TEA-hydroiodide
TEA-hydroiodide is a water-soluble organic compound that helps stimulate lipase activities and shape the body.
Caffeine
Clinical trials of topical agents containing caffeine or xanthenes for the treatment of cellulite have been performed owing to the lipolytic effects of these chemicals. It helps reduce the adipocytes and improves microcirculation.
Centella Asiatica
This extract is a rich source of natural antioxidant substances, and in clinical studies has exhibit anti-inflammatory activity. It also improves hydration on the stratum corneum and helps the epidermal barrier function.
Horsetail
This extract has many cosmetic uses and helps to boost collagen, elastin, and connective tissue while helping to reduce excess water.
Ivy Extracts
The leaf extract contains hederine, an active saponin, which is responsible for blood vessel protection and decreased permeability. These properties help to reabsorb edemas present in the initial stages of cellulite.
Nelumbo Nucifera Leaf Extract
It activates lipolysis to reduce fat storage, inhibits the activity of MMPs (pro-inflammatory factors), and restores the homeostasis of adipocyte tissue. In addition to its anti-cellulite effect, Lotus leaf has a powerful overall slimming effect on the thighs and abdomen.
Advanced Nanosome Delivery System encapsulates key active ingredients and delivers them to the scalp and skin for a prolonged release and higher efficacy.
Good for you,
Good for the planet
We take our commitment to the environment seriously, both in our products and our packaging. To that end, we recently introduced Oxo-biodegradable packaging. It's the same great product, with 90% less waste.
Learn more
RATINGS DO TELL A STORY
Powered by


Consistency = Success
SUBSCRIBE & SAVE 20% OFF OUR SKIN
BEAUTY LINE PRODUCTS
Shop now
Womens Essential Beauty Kit
OLIGO + VEXUM + KERAMENE + NIRENA + REVITA LASH (Body Optimizer)
Cellulite Smoothing Gel
$38.00
Intensive Neck Contour Treatment
$38.00
Organic Intimate Gel Cleanser
$28.00
Advanced Eyelash Conditioning Serum
$69.00
Nanosome Technology
DS Laboratories products feature our proprietary Nanosome Delivery System for the encapsulation and continuous release of active ingredients. This system delivers higher efficacy and longer-lasting results.
Learn more
DS Laboratories is a proud participant of: