This store requires javascript to be enabled for some features to work correctly.
Free U.S. Shipping On Orders Over $50
BOOST YOUR EYELASH IMPACT
Everyone wants thick, natural, dark lashes that don't have to be coated in layers of mascara or false lashes each morning. Spectral.Lash is the best new addition to your morning routine because it conditions your lashes to look fuller and healthier.
Dense, Luxurious-Looking Lashes

A cutting-edge treatment from DS Laboratories, Spectral.Lash is clinically demonstrated to improve the appearance and look of fullness of eyelashes

Non-irritating

Ophthalmologist and Dermatologist Safety Tested.

Exclusive Applicator

Proprietary easy-to-use applicator that dispenses a precise dosage to each lash, improving bioavailability and avoiding cross contamination.

Advanced Nanosome Delivery of Ingredients

Our proprietary Advanced Nanosome Delivery technology encapsulates key compounds in microscopic liposomes for maximum results.
Clinical Studies
First and foremost, DS Laboratories is a technology company aggressively focused on innovation. All our products have ingredients that ensure the best quality and provide high added value.
0
Reported Improved Lash Appearance*
0
Reported Healthier-Looking Lashes*
0
Reported Stronger-Feeling Lashes*
INGREDIENTS
HOW TO USE
FAQ
INDICATIONS
Key Ingredients
Magnesium Ascorbyl Phosphate
Adenosine
Hydrolyzed Soy Protein
Lysophosphatidic Acid
Safflower glycerides
Myristoyl Pentapeptide-17
Full Ingredient List
AQUA, HYDROXYETHYLCELLULOSE, MAGNESIUM ASCORBYL PHOSPHATE, ADENOSINE, CAPRYLYL GLYCOL, PHENOXYETHANOL, HYDROLYZED SOY PROTEIN, LYSOPHOSPHATIDIC ACID, CALCIUM CHLORIDE, LYSOLECITHIN, SAFFLOWER (CARTHAMUS TINCTORIUS) GLYCERIDES, POLYAMINOPROPYL BIGUANIDE, DISODIUM EDTA, SODIUM CHLORIDE, MYRISTOYL PENTAPEPTIDE-17
Click the button to dispense the solution. Apply Spectral.Lash® by tracing the eyelid at the base of the lashes, similar to eyeliner. For best results, apply twice daily during mornings and evenings.
Can I cancel my subscription?
YES, you can cancel your subscription ANYTIME. No commitments. It's extremely easy to cancel with us through email or phone.
How long until I see results?
Customers usually see results within the first 90 days in terms of overall better hair health and seeing hair growth or lessen their hair loss from the regiment between shampoo, serums, and supplements.
Do these products cause any side effects?
These products are not KNOWN to cause any side effects. However, please do read the ingredients section if you have any known allergies. If you have sensitive skin, please consult with a dermatologist.
How long does it take to ship my order?
Orders are processed and shipped within the first 24-48 hours of entering our system. You will get a tracking number by email when your order has been shipped.
Women and men looking for more luxurious eyelashes 
Women looking to condition eyelashes after extensions
DOCTOR RECOMMENDATIONS
Top dermatologist around the world are recommending DS Laboratories products to patients - find out why.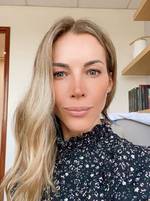 "It promotes natural lash growth and density with no adverse effects, the best product in the market."
Dr. Lorena Lammoglia Ordiales
Dermatologist
USA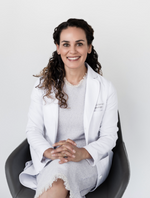 "Love the result in both eyes. My eyelashes grew longer; they look thicker and darker. This makes my face, even without makeup, to look more polished, more defined, and my looks changed dramatically, as you can see in my pictures. The eyelashes look like they have mascara, even if they don't."
DR. Daniela Gutierrez
Dermatologist
Mexico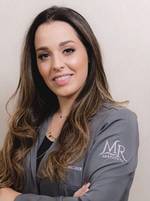 "When we think about eyelash growth stimulator products, first two things that come to mind are: good efficacy and absence of side effects. And SPECTRAL.LASH has those two items in only one single product! Highly recommend!"
Dr. Manuela Recoder
Dermatologist
Brazil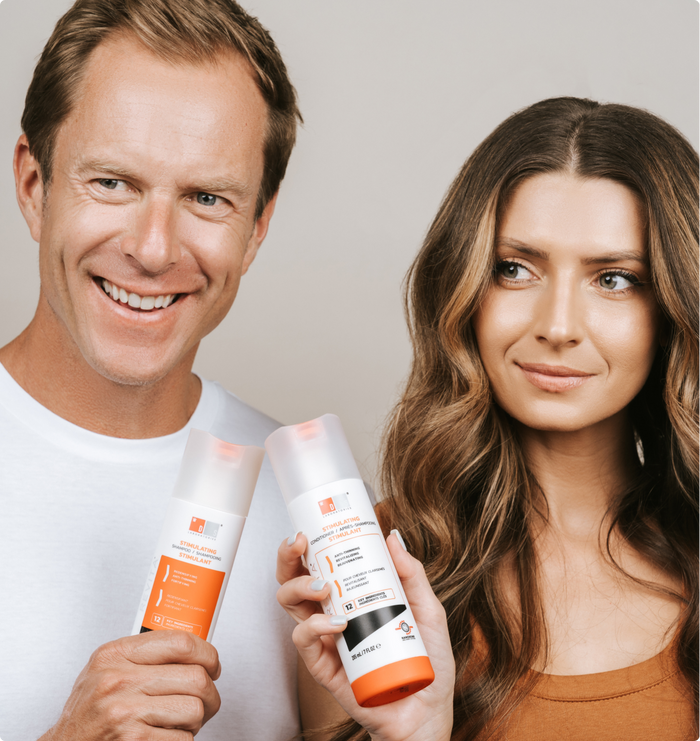 why subscribe?
SAVE ON EVERY ORDER
Make this product a part of your permanent routine!
Monthly savings (15%-20%)
Free shipping on all US orders
Consistency = success
Save time. Buy once, we'll do all the work. It's that simple.
Client reviews
Here's why our products are chosen by millions of people worldwide and are unlike anything you have come across yet.
THIS IS WHYOUR PRODUCTS WORK
Proprietary ADVANCED Nanosome Technology®
HIGHER EFFICACY FASTER RESULTS
Big changes start with nanosome technology.
Clinically proven Advanced Nanosome Delivery System® improves results by encapsulating key active ingredients to deliver higher efficacy around the clock.
PLAY VIDEO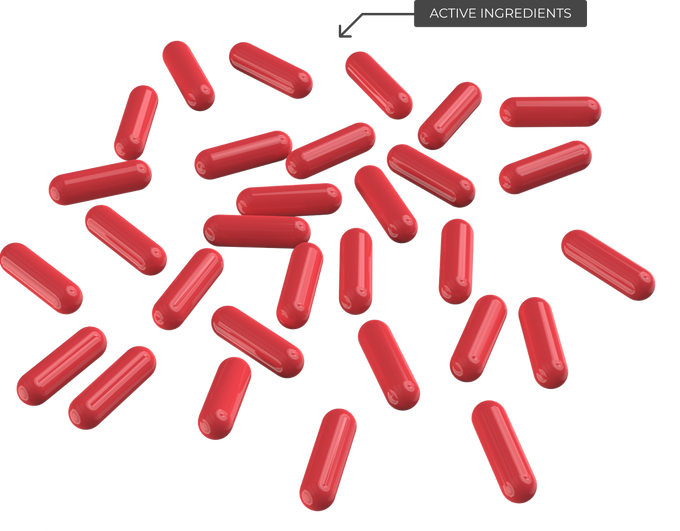 STEP 1: ENCAPSULATION
Active ingredients encapsulated in nano-sized liposomes using a propriatary process.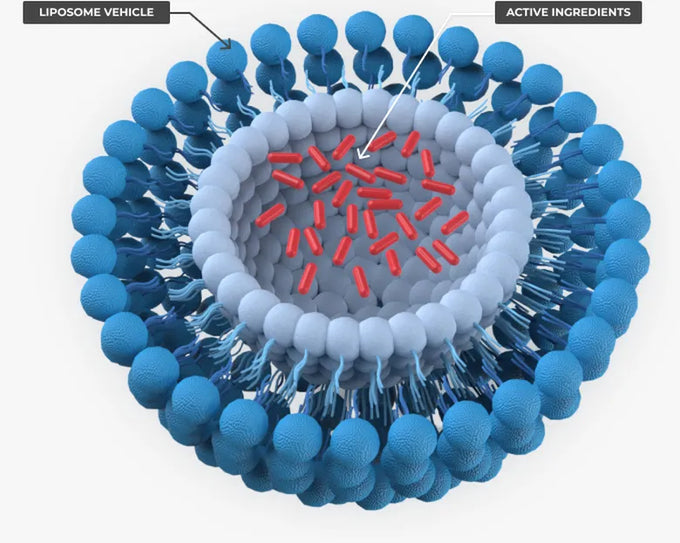 STEP 2: ENCAPSULATION
Active ingredients encapsulated in nano-sized liposomes using a propriatary process.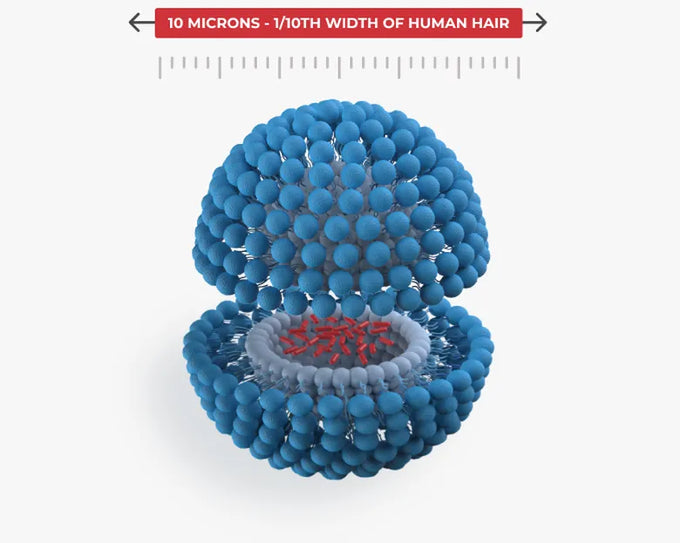 STEP 3: ENCAPSULATION
Active ingredients encapsulated in nano-sized liposomes using a propriatary process.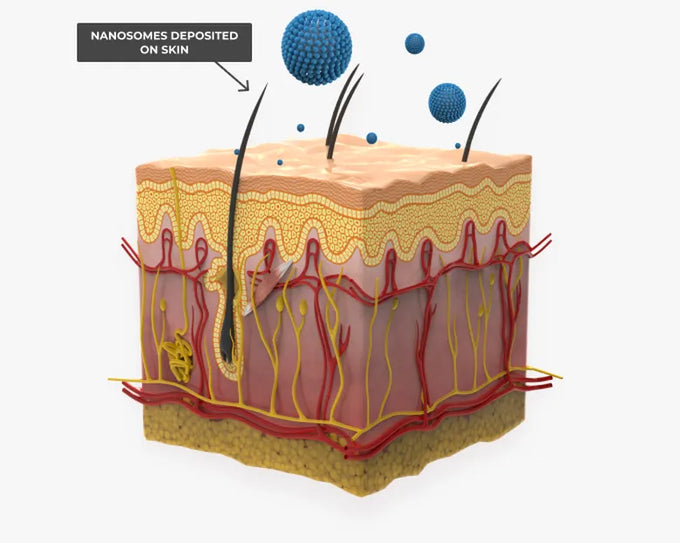 STEP 2: APPLICATION
Nanosomes are delivered topically onto the skin surface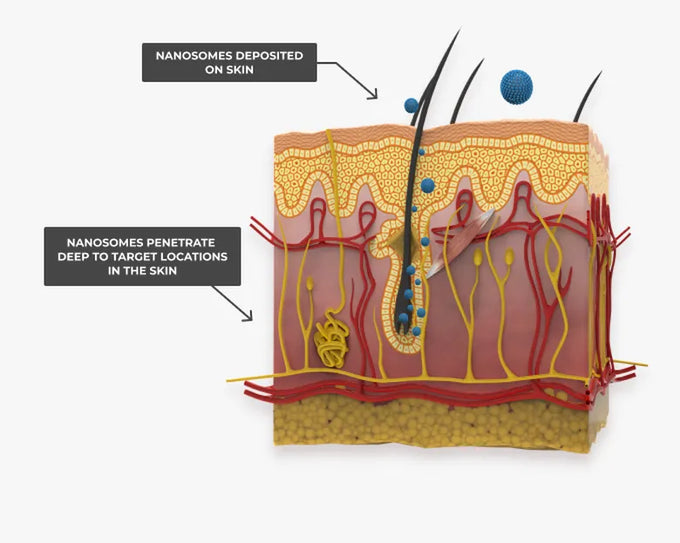 STEP 3: DELIVERY
Due to the small size of Nanosomes, they are able to penetrate deeper into the skin to deliver active ingredients. This allows much higher efficacy of products and faster results.
PLAY VIDEO
World Wide Delivery

100% Money Back Guarantee

Ships in 1-2 business days