Your search for products that actually work is over. Our collection is clinically proven to deliver on claims based on extensive clinical studies and testing.
We will rigorously test and verify all claims through clinical studies that support product effectiveness. If a compound or ingredient has not been verified through such means, it will not be used in our products.
Dermatologist Recommended
Many products contain harsh ingredients that harm your skin and hair. Ours don't. Our collection is designed, tested, and recommended by thousands of dermatologists - so you can rest assured you're getting a quality solution.
Best Rated By Real People
Don't take our word for it—ask our customers. We have over 10,000 5-star reviews, and more coming in every day. Our customers love our products and so will you!
DERMATOLOGIST'S REVIEW
See what doctors are saying about Nanoxidil - Active ingredient in Spectral.CSF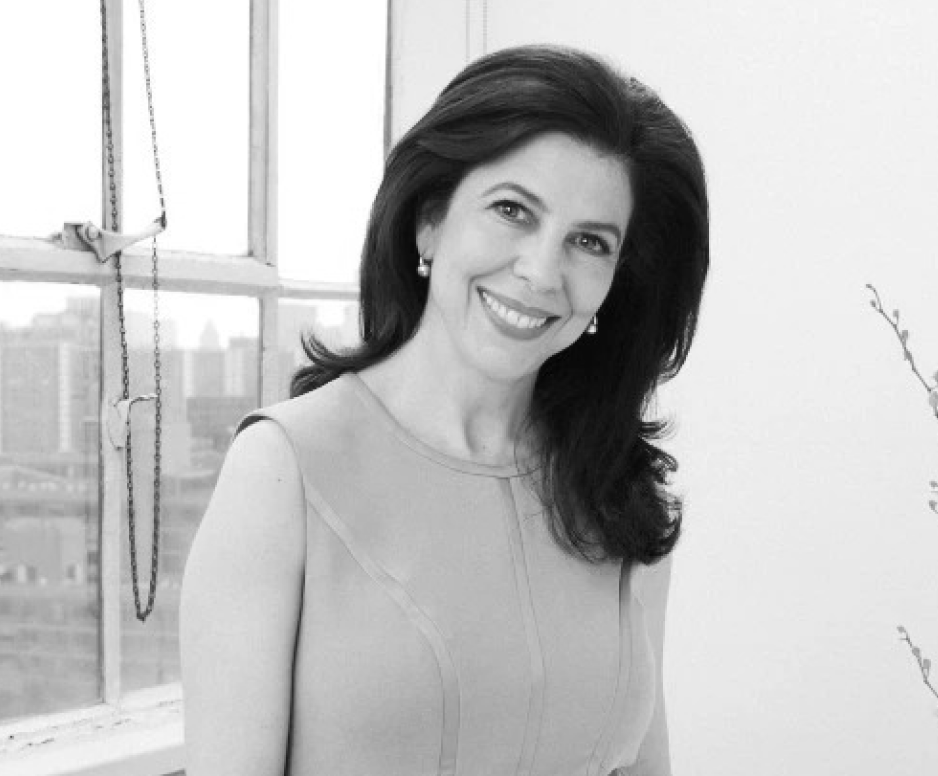 Dermatologist Dr. Francesca Fusco
Think of Nanoxidil as a laser beam version of minoxidil. "It's a smaller molecule, so these products promise better penetration through the scalp to the hair follicle," explains Dr. Fusco.

On top of that, whenever Nanoxidil is used, it's compounded with a lot of other ingredients, she says. Some of which include: amino acids, proteins, zinc, copper, retinol — ingredients that target inflammation. "What they're doing is combining a lot of ingredients that will target the hair follicle to slow down that female-pattern hair loss or shedding, but also nourish the hair follicle and decrease inflammation," she says.
Source: Refinery29.com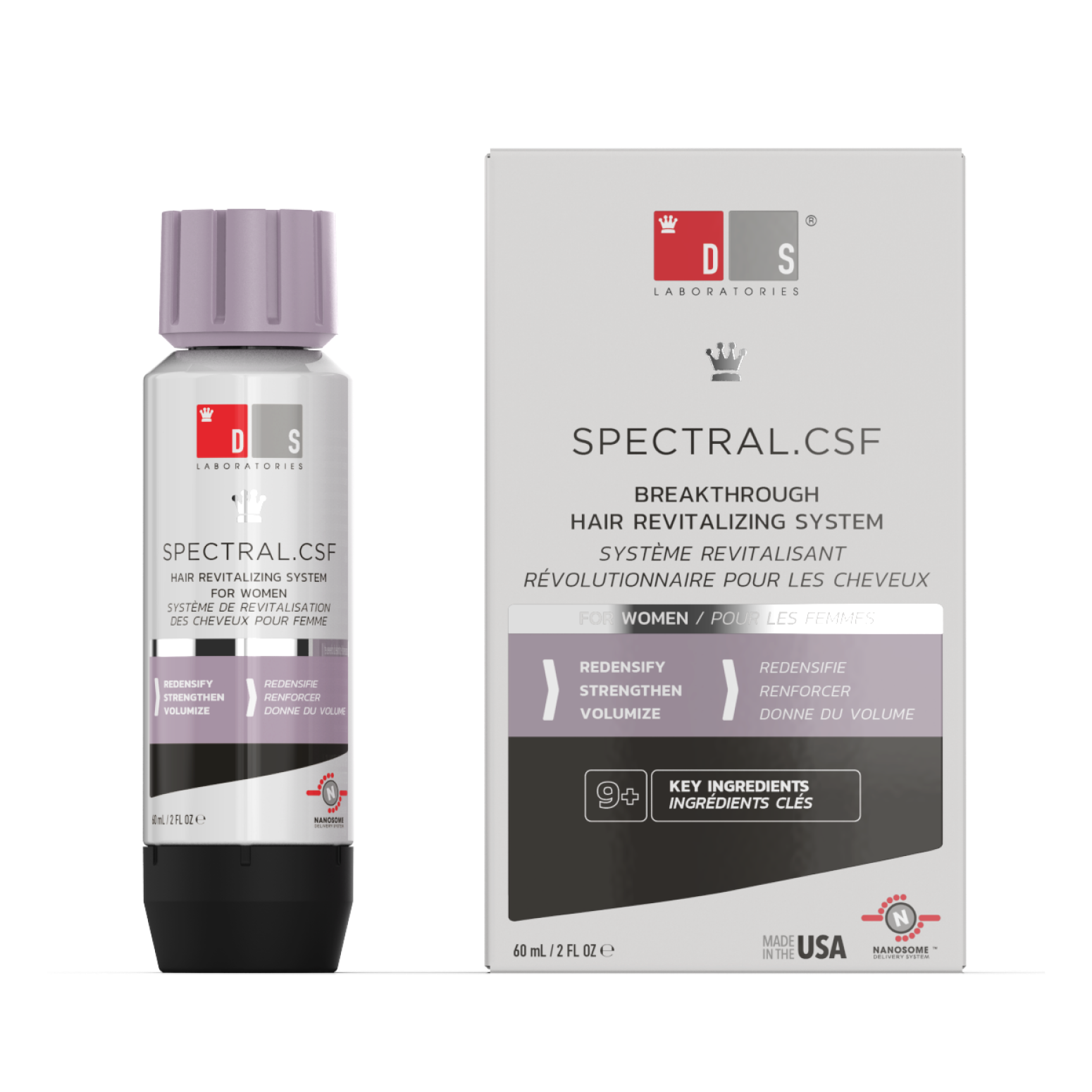 Clinical Studies
First and foremost, DS Laboratories is a technology company aggressively focused on innovation. All our products have active pharmaceutical ingredients that ensure the best quality and provide high added value in the care of hair problems.
17 COMPOUNDS FOR VOLUME AND LENGTH
This stimulating antiaging hair formula delivers women's thinning-hair prevention with key compounds to inhibit oxidation and seborrhea and to regulate growth factor. Research on alopecia areata, telogen effluvium, and other forms has resulted in this women's hair loss treatment.
5% Nanoxidil®
When applied topically, the compound is believed to stimulate hair follicles by opening ion channels, and prolonging the anagen phase.
Aminexil
To increase hair density, this key compound mimics ion-channel openers like minoxidil. It inhibits perifollicular fibrosis, in which collagen at the roots becomes rigid, common in alopecia.
Octapeptide-2
A double-layered biomimetic peptide with eight amino acids, octapeptide-2 promotes hair growth by activating stem cells within follicles to grow hair longer and thicker and reduce graying.
Malus domestica fruit cell culture
Stem cells derived from certain apples are shown to extend the ability of stem cells from mature human epidermis to regenerate the skin, scalp, and hair follicles, and to slow the signs of aging.
Adenosine
This anti-inflammatory agent works for hair regrowth through biochemical processes like energy transfer and signal transduction. To treat male pattern baldness, it regulates the expression of growth factors in dermal papilla cells.
TriСopper Peptides
This peptide has two main properties as 1) potently protective anti-inflammatory agents that limit oxidative damage after tissue injury, and 2) as tissue remodeling agents. Several studies conducted by research institutes found that copper peptides improved hair transplant success, increased hair follicle size, stimulated hair growth, and reduced hair loss.
Zinc Gluconate
This mineral has treated hair loss in patients with telogen effluvium and alopecia areata due to zinc deficiency. Zinc enables essential functions in the hair follicle and accelerates recovery.
Lecithin
Lecithin is one of the key building blocks of the membranes inside and outside of every cell. It is beneficial for thin, dry and brittle hair.
Biotin
An essential water-soluble B-complex vitamin, Biotin is one of the building blocks of healthy hair, needed to metabolize fatty acids and amino acids. Rich levels of Biotin for hair health help strengthen hair, as well as combat dryness, breakage, and shedding.
Rooibos
Rooibos tea has been shown to help increase hair growth, prevent hair loss and add brilliant shine.
Ornithine
Ornithine is a key enzyme in the synthesis of polyamines and has recently been shown to promote hair growth, improve strength, and reduce early onset hair loss.
Stem Cells Extract
These plant-based stem cells exhibit many of the same properties as the human stem cells that become hair follicles. Stem Cell Extract is rich in epigenetic factors and metabolites, which ensures the longevity of skin cells .
Soy Protein
Hydrolyzed soy protein helps repair the hair structure, adding volume and thickness to your hair, while adding shine.
Tyrosine
Helps to improve blood supply to the roots of the hair and encourages hair growth with capillary microcirculation.
Lactic acid
Lactic acid helps restore strength and elasticity to hair by altering the ionic charge of its molecules.
Ginseng
Used in Chinese traditional medicine, ginseng root supports hair growth by helping to stimulate the scalp, prolong follicle life, reduce hair loss, and encourage hair regrowth.
Niacinamide
Niacinamide is a form of vitamin B3, an essential nutrient that supports many cellular processes. It also plays an important role in preventing inflammation.
Advanced Nanosome Delivery System encapsulates key active ingredients and delivers them to the scalp and skin for a prolonged release and higher efficacy.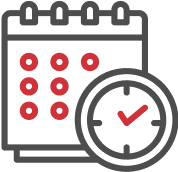 BE PATIENT — IT REALLY WORKS!
You'll begin to see results in 2-3 months, and remember to keep using Spectral.CSF® in order to keep your hair growing. Like many good things, patience and perseverance are the key to success.

WEEK 1-3
Some may notice
some shedding of old
hair. This is normal!
WEEK 8-16
Most start to see
soft, light colored
"peach fuzz" grow
ONGOING
With continued use, you will continue
to revive hair follicles helping grow
thicker, fuller hair.
SEE OUR CLIENT'S RESULTS
You'll begin to see results in 2-3 months, and remember to keep using Spectral.CSF® in order to keep your hair growing. Like many good things, patience and perseverance are the key to success.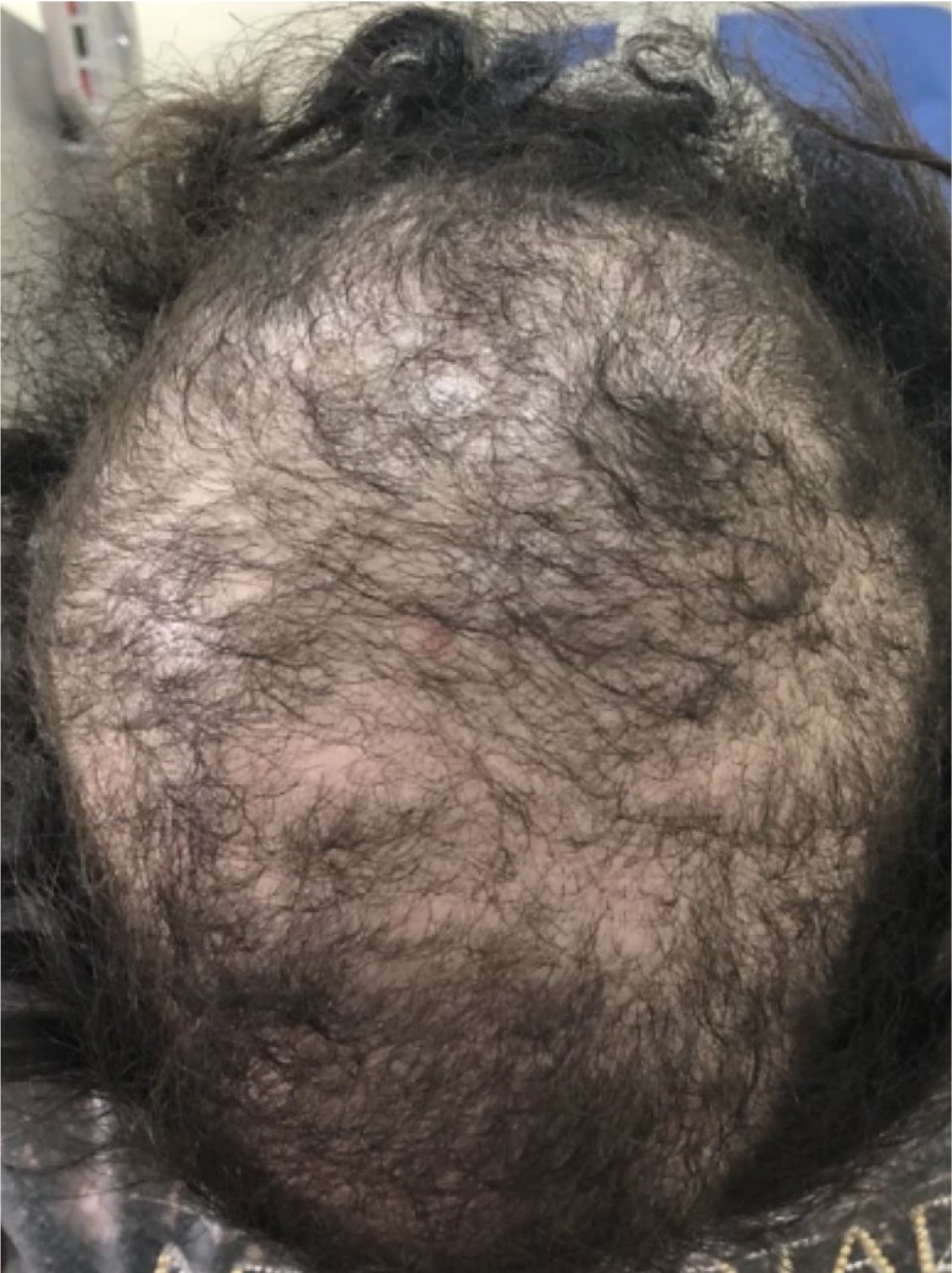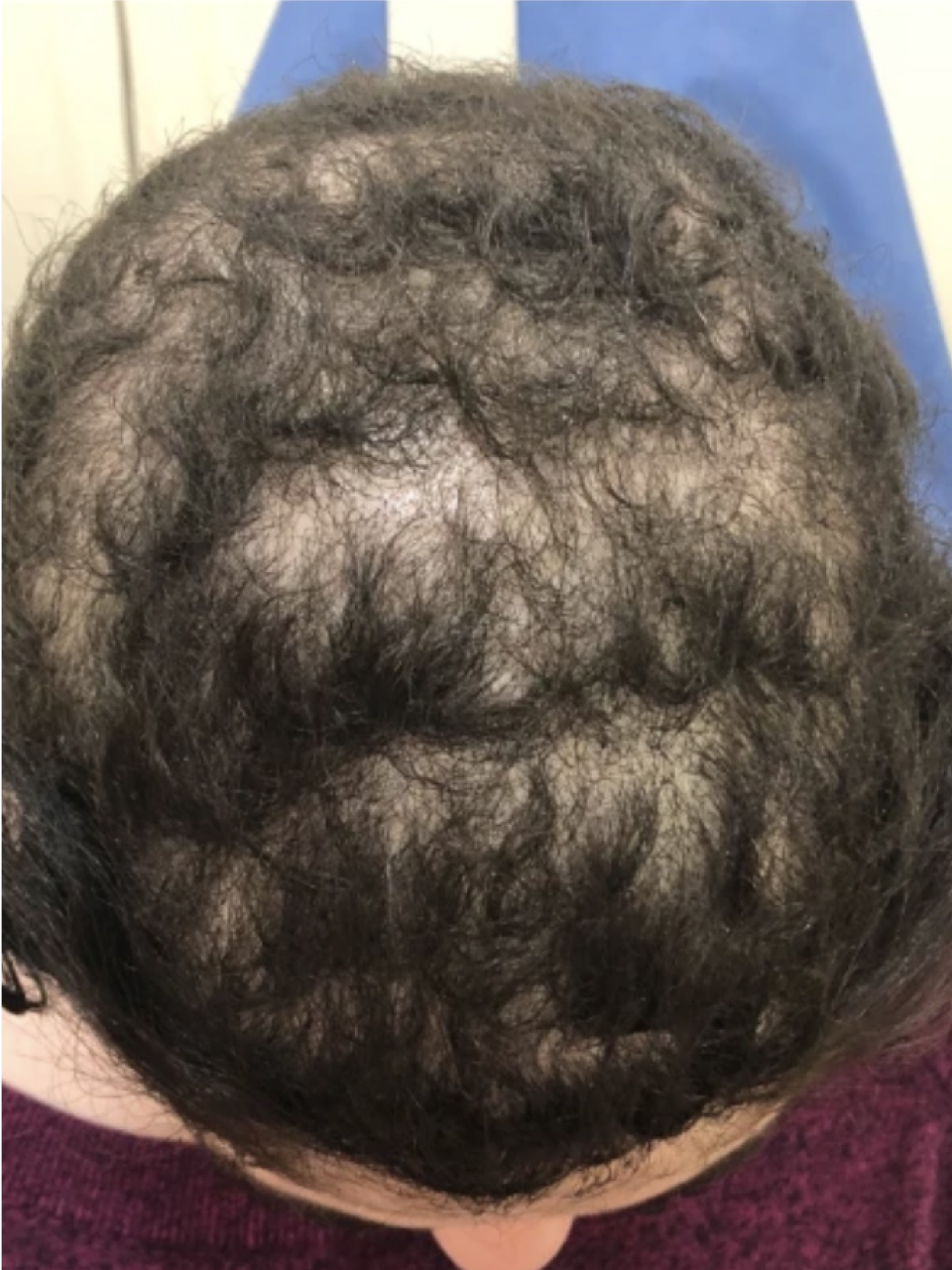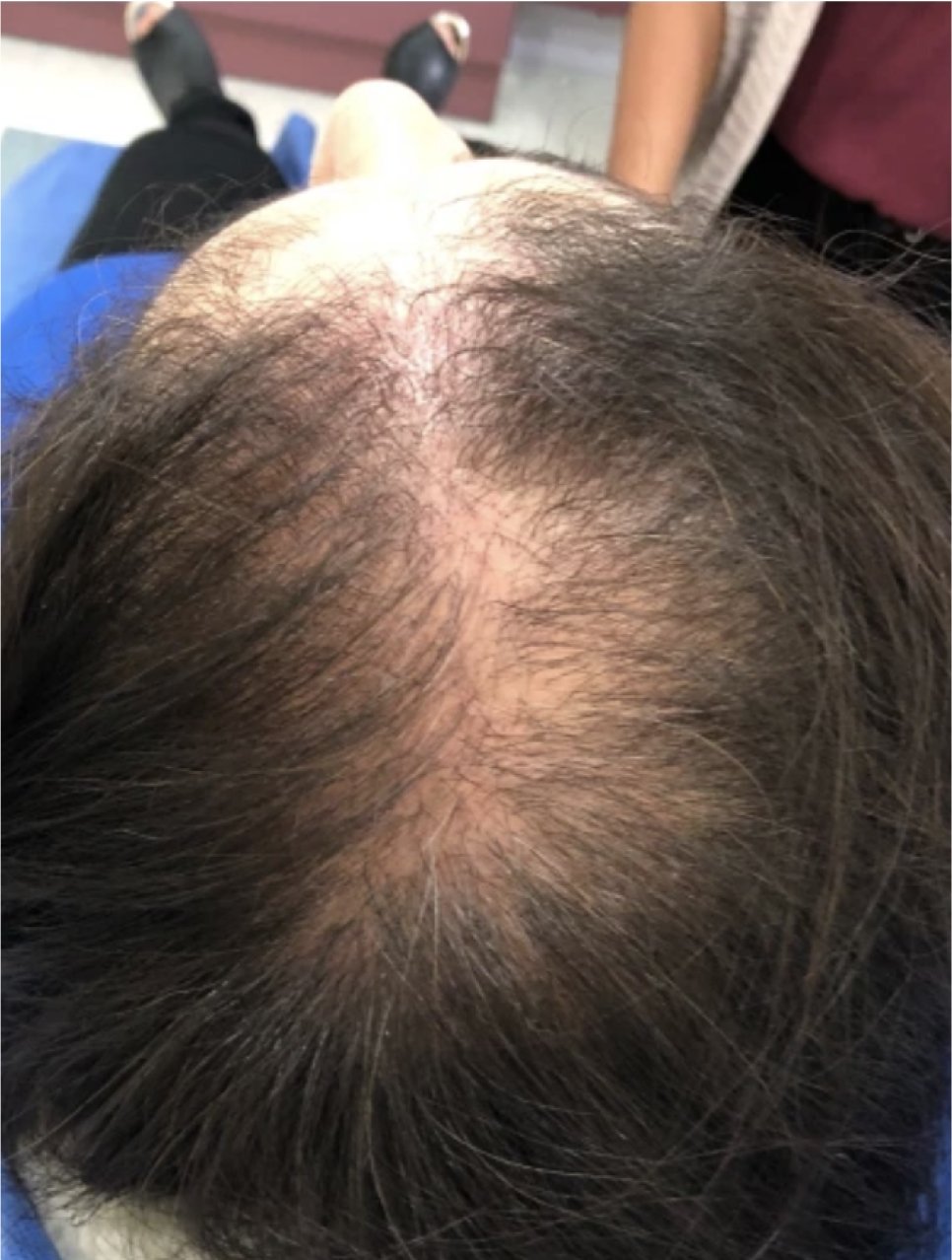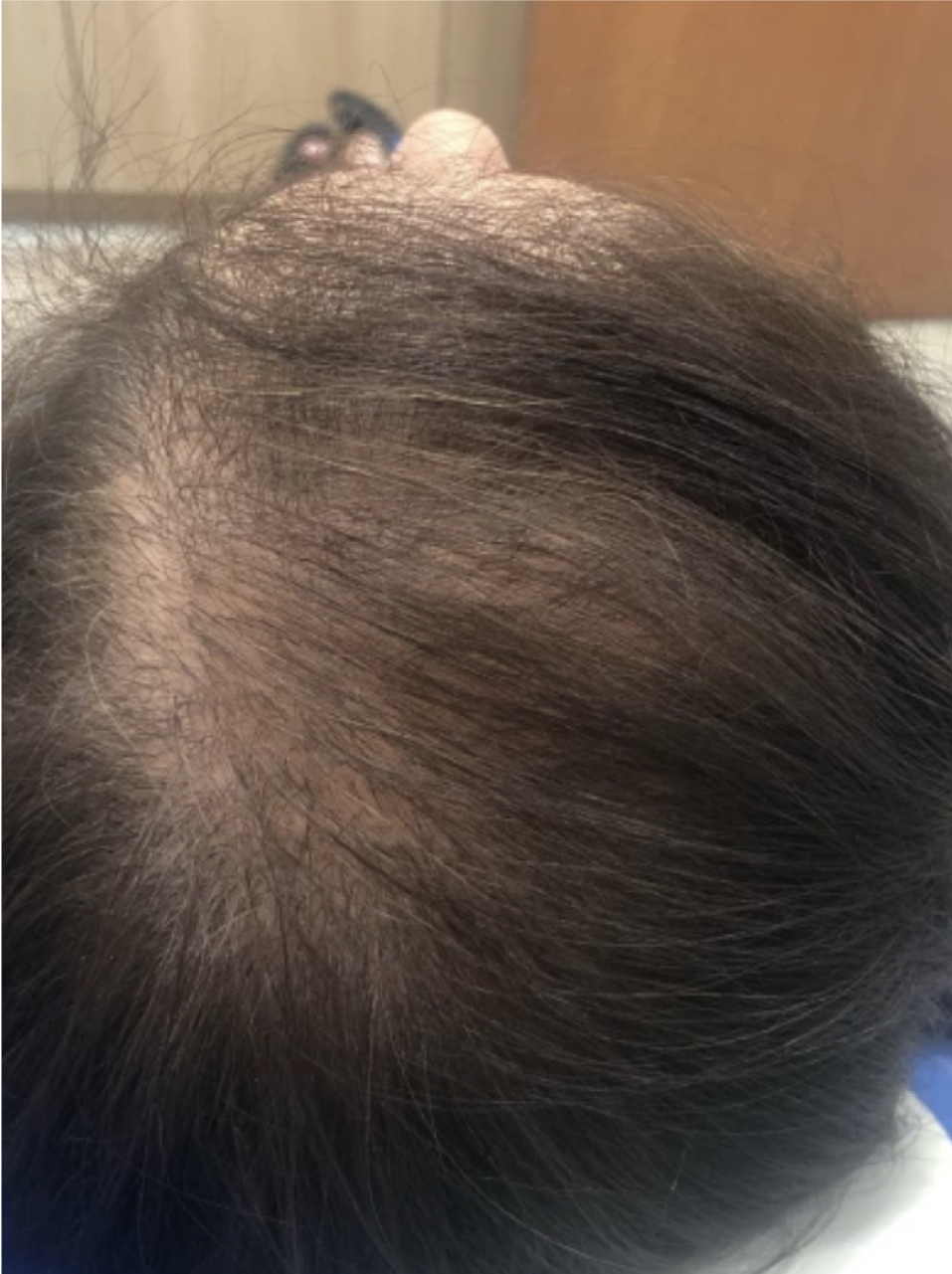 See more results
Good for you,
Good for the planet
We take our commitment to the environment seriously, both in our products and our packaging. To that end, we recently introduced Oxo-biodegradable packaging. It's the same great product, with 90% less waste.
Learn more
RATINGS DO TELL A STORY
Powered by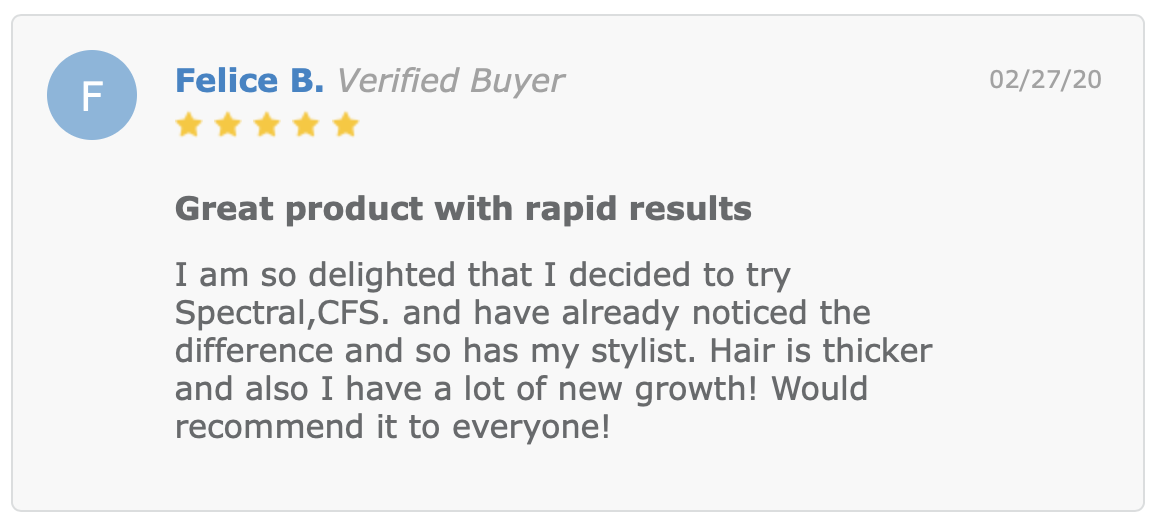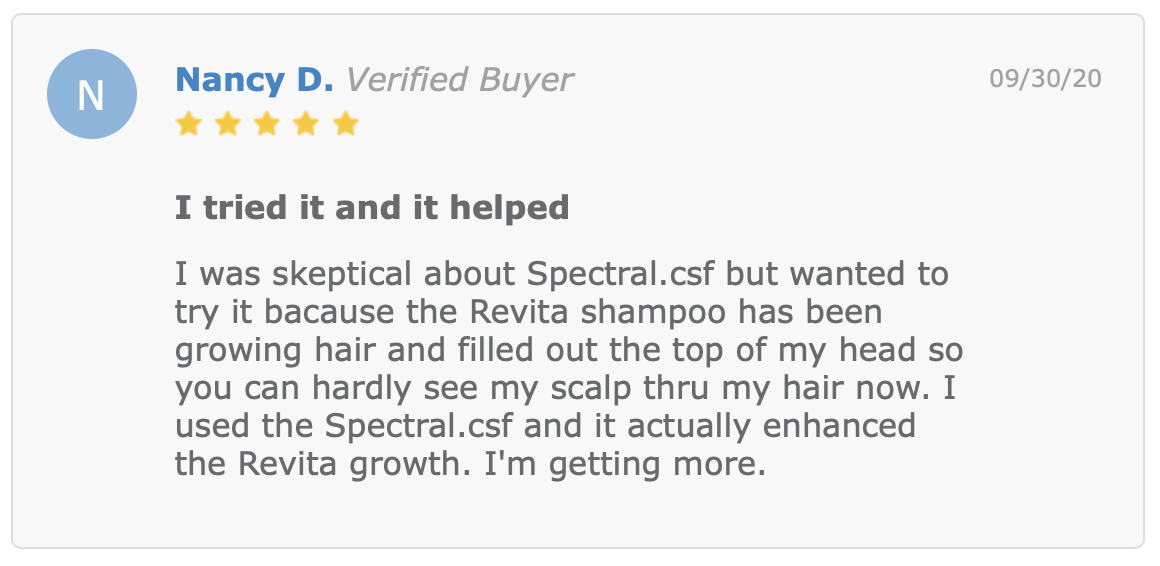 Women's Hair Loss Kit PLUS
REVITA SHAMPOO/CONDITIONER + SPECTRAL.CSF + SPECTRAL TABLETS
High-Performance Hair Stimulating Shampoo
$35.00
High Performance Hair Stimulating Conditioner
$35.00
Revitalizing Serum for Women with Nanoxidil 5%
$40.00
Nutraceutical Tablets For Hair Growth Support
$40.00
Consistency = Success
Subscribe & Save 10-20%
Buy Once, We'll Do The Rest!
Shop now
Nanosome Technology
DS Laboratories products feature our proprietary Nanosome Delivery System for the encapsulation and continuous release of active ingredients. This system delivers higher efficacy and longer-lasting results.
Learn more
DS Laboratories is a proud participant of: