Your search for products that actually work is over. Our collection is clinically proven to deliver on claims based on extensive clinical studies and testing.
We will rigorously test and verify all claims through clinical studies that support product effectiveness. If a compound or ingredient has not been verified through such means, it will not be used in our products.
Dermatologist Recommended
Many products contain harsh ingredients that harm your skin and hair. Ours don't. Our collection is designed, tested, and recommended by thousands of dermatologists - so you can rest assured you're getting a quality solution.
Best Rated By Real People
Don't take our word for it—ask our customers. We have over 10,000 5-star reviews, and more coming in every day. Our customers love our products and so will you!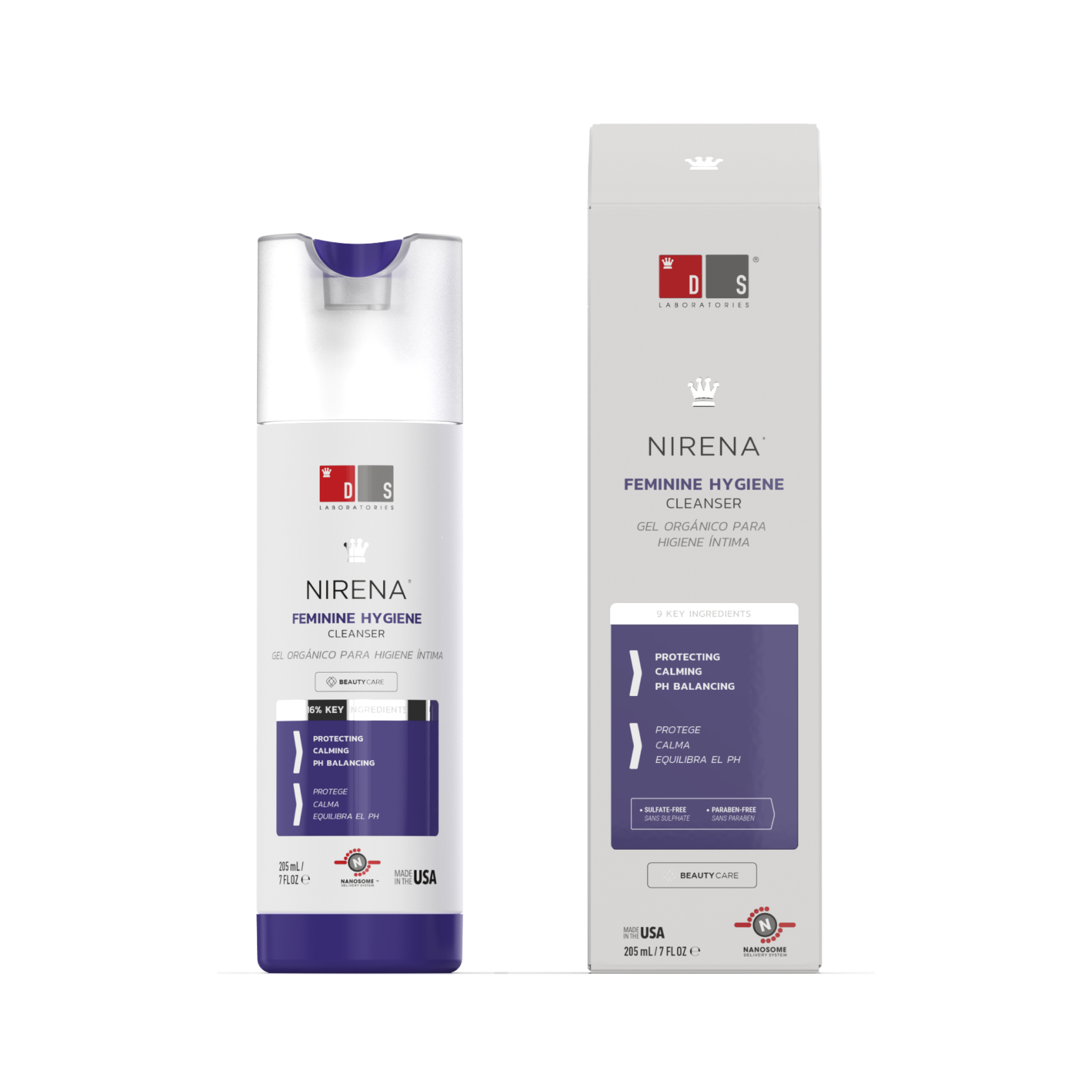 Clinical Studies
First and foremost, DS Laboratories is a technology company aggressively focused on innovation. All our products have active pharmaceutical ingredients that ensure the best quality and provide high added value.
Allantoin
Allantoin is a world-class moisturizing ingredient that is both gentle and non-irritating. Designed to aid in wound-healing and promote skin smoothness.
Brazilian Peppertree
Brazilian Peppertree is a powerful botanical commonly used to treat vaginal bacterial infections.
Lactobacillus Cassei
Lactobacillus is a beneficial bacteria that lives in the vaginal environment. Nirenä®'s formula helps promote and support it.
Berberis Vulgaris
Berberis Vulgaris is also called barberry. This botanical is used to treat uterine and vaginal infections and disorders and maintain PH balance.
Chamomile
Chamomile is a calming ingredient commonly found in teas and healthcare products. It's also ideal for getting rid of candida overgrowth and other fungal infections.
Polyglucoronic Acid
Polyglucuronic Acid is a powerful treatment for bacterial vaginosis or yeast infections.
Burdock
Burdock is a purifying element commonly used to promote healthy vaginal ecology and stave off uncomfortable bacteria.
Xylitol and Lactitol
Xylitol and Lactitol work together to inhibit bacterial growth and prevent vaginal infections.
Rose Oil
Rose oil promotes healthy tissue regeneration and can prevent vaginal tissue tears and dryness, while also promoting healthy vaginal ecosystem.
Advanced Nanosome Delivery System encapsulates key active ingredients and delivers them to the scalp and skin for a prolonged release and higher efficacy.
Good for you,
Good for the planet
We take our commitment to the environment seriously, both in our products and our packaging. To that end, we recently introduced Oxo-biodegradable packaging. It's the same great product, with 90% less waste.
Learn more
Consistency = Success
Subscribe & Save 10-20%
Buy Once, We'll Do The Rest!
Shop now
Womens Essential Beauty Kit
OLIGO + VEXUM + KERAMENE + NIRENA + REVITA LASH (Body Optimizer)
Cellulite Smoothing Gel
$38.00
Intensive Neck Contour Treatment
$38.00
Organic Intimate Gel Cleanser
$28.00
Advanced Eyelash Conditioning Serum
$69.00
Nanosome Technology
DS Laboratories products feature our proprietary Nanosome Delivery System for the encapsulation and continuous release of active ingredients. This system delivers higher efficacy and longer-lasting results.
Learn more
DS Laboratories is a proud participant of: