Your search for products that actually work is over. Our collection is clinically proven to deliver on claims based on extensive clinical studies and testing.
We will rigorously test and verify all claims through clinical studies that support product effectiveness. If a compound or ingredient has not been verified through such means, it will not be used in our products.
Dermatologist Recommended
Many products contain harsh ingredients that harm your skin and hair. Ours don't. Our collection is designed, tested, and recommended by thousands of dermatologists - so you can rest assured you're getting a quality solution.
Best Rated By Real People
Don't take our word for it—ask our customers. We have over 10,000 5-star reviews, and more coming in every day. Our customers love our products and so will you!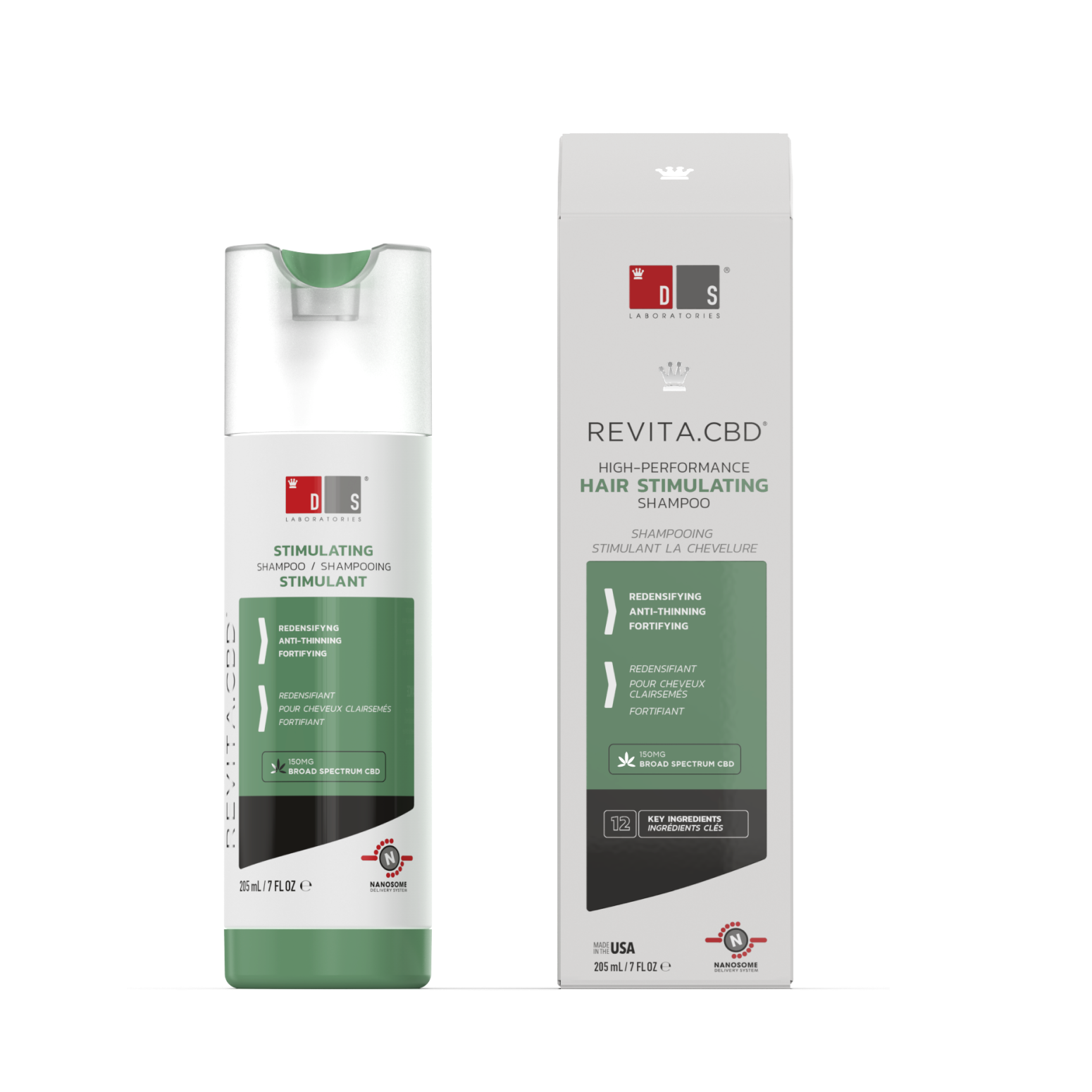 Clinical Studies
70%
Experienced Reduction in Hair Loss Rate
16 KEY ingredients
Revita.CBD super antioxidant hair stimulating conditioner is the result of biotechnical research into compounds including cannabidiol, which act on newly discovered cannabinoid receptors in the cutaneous system. Pioneering studies suggest that the lipostatic, antiproliferative, and anti-inflammatory effects of CBD offer tremendous potential for hair regrowth.
Broad-Spectrum Cannabidiol (CBD)
Via cannabinoid receptors in follicles, this nonpsychotropic extract of the cannabis plant, inhibits inflammation, sebum production, and DHT. CBD is rich in Omega 3, Omega 6, and linoleic acid.
Methionine
This essential amino acid enables the synthesis of keratin and procollagen, two building blocks of hair. Methionine may also slow the onset of graying by counteracting oxidative stress.
Milk Protein
Milk Protein promotes thick, healthy hair that resists breaking and aging.
Carnitine
This compound manages androgenetic alopecia via energy metabolism to prolong the anagen phase, increase cellular proliferation, and reduce cellular apoptosis while stimulating hair growth.
Caffeine
Has been shown to reverse the effects of dihydrotestosterone (DHT), the main hormone involved in hair loss. It is also known to increase blood circulation to the scalp.
Ginseng
Used in Chinese traditional medicine, ginseng root supports hair growth by stimulating the scalp, prolong follicle life, reduce hair loss, and promoting hair regrowth.
Copper Peptides
GHK-Cu in clinical studies was proven to fight inflammation, stimulate hair growth and decrease hair loss by inhibiting 5-alpha reductase, stimulate blood flow to the scalp, and boosting the healing process after a hair transplant.
Biotin Tripeptide-1
This protein derivative increases blood flow within follicles, stimulate metabolism, boost collagen production, and slows hair thinning. It also extends the follicular anagen (growth) phase.
Cysteine
In studies, this component of keratin, the protein that constructs hair fibers, induces faster hair growth, increases shaft diameter, and provides antioxidant protection, resulting in fuller hair.
Lupine
This botanical DHT blocker inhibits the 5α-reductase implicated in androgenetic alopecia. It stimulates the metabolic activity of follicles and increases follicular blood supply.
Stem Cells Extract
These plant-based stem cells exhibit many of the same properties as the human stem cells that become hair follicles. Stem Cell Extract is rich in epigenetic factors and metabolites, which ensures the longevity of skin cells.
Zinc Gluconate
This mineral has treated hair loss in patients with telogen effluvium and alopecia areata due to zinc deficiency. Zinc enables essential functions in the hair follicle and promotes protein synthesis and fights oxidative damage.
Arginine
The amino acid L-arginine supports protein synthesis through the transport of nitrogen. It improves blood flow in the scalp, increases fiber strength, reduces hair loss, and stimulates hair growth.
Inositol
Inositol helps to reduce testosterone and balance hormones, which may help reverse thinning hair.
EUK134
EUK134 is a mimetic of superoxide dismutase and catalase, creating an exceptionally unique self-regenerating molecule that targets superoxide free radicals. Few products on the market use this super antioxidant due to its elevated cost.
Advanced Nanosome Delivery System encapsulates key active ingredients and delivers them to the scalp and skin for a prolonged release and higher efficacy.
Dr. Antonella Tosti,
Md, Faad
Fredric Brandt endowed
Professor of dermatology
World-renowned Physician Dermatologistm, and Scientist Dr. Antonella Tosti is DS Healthcare's resident Medical Advisor. Dr. Tosti is an Italian physician and scientist responsible for groundbreaking contibutions in the field of dermatology. Bringing her authorityas the industry's most vocal supporter of commercial and consumer advancements, she remains at the forefront of hair care innovations.
Recommended by top Dermatologist Around the World
Dr. Jerry Shapiro, MD, FAAD

Professor, Ronald O. Perelman Department of Dermatology at NYU Grossman School of Medicine

USA

Revita. CBD Conditioner according to a recent published study showed a significant decrease in inflammation and increased scalp health.
Good for you,
Good for the planet
We take our commitment to the environment seriously, both in our products and our packaging. To that end, we recently introduced Oxo-biodegradable packaging. It's the same great product, with 90% less waste.
Learn more
Love the way your hair looks and feels
Formulated to be effective and leave your hair feeling amazing
Many professional grade and prescription shampoos leave hair limp, lifeless, and with a thick residue. We developed Revita to be both therapeutic and cleansing. So your hair will be fuller and more voluminous… and feel better after each washing.
And because Revita has been formulated with only the highest quality ingredients to boost hair and scalp health, you'll get the results you're after without sacrificing the look you want.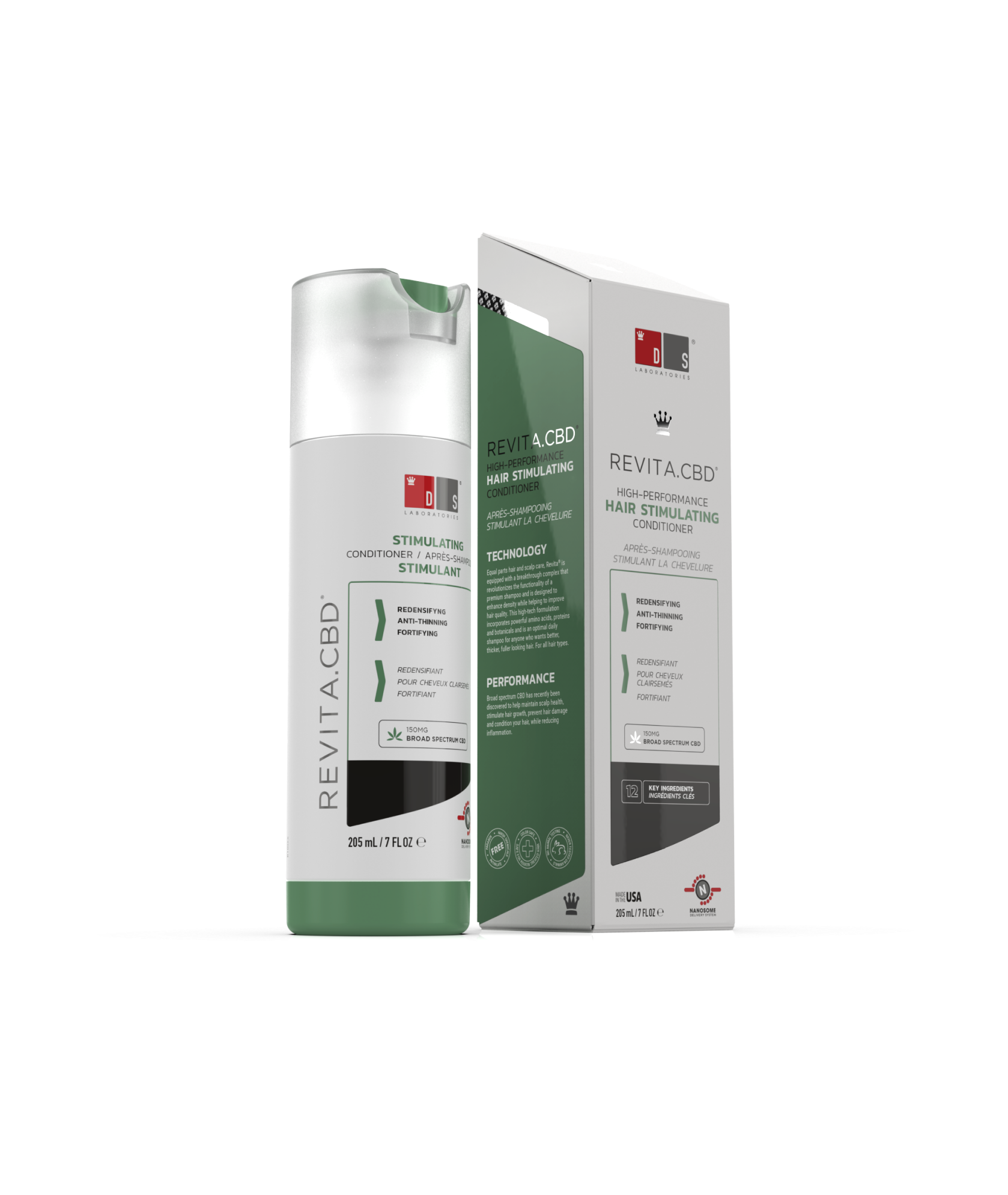 Consistency = Success
Subscribe & Save 10-20%
Buy Once, We'll Do The Rest!
Shop now
RATINGS DO TELL A STORY
Powered by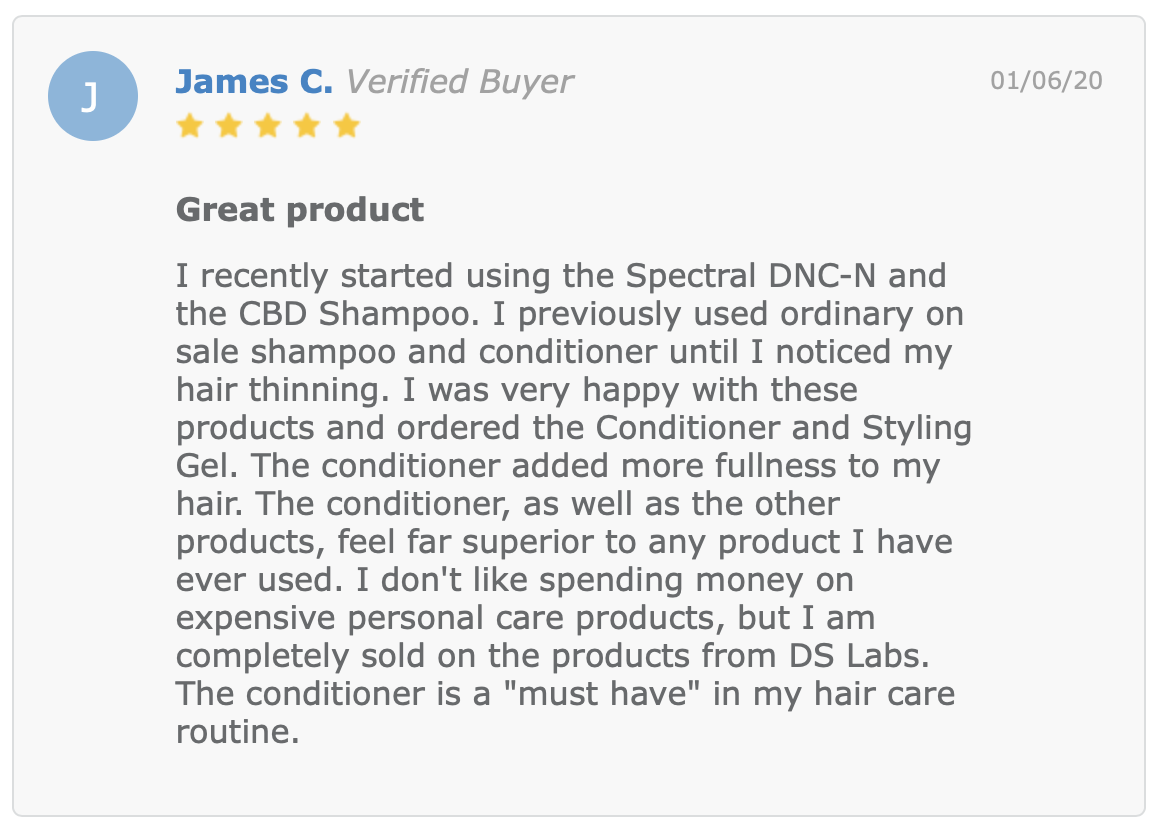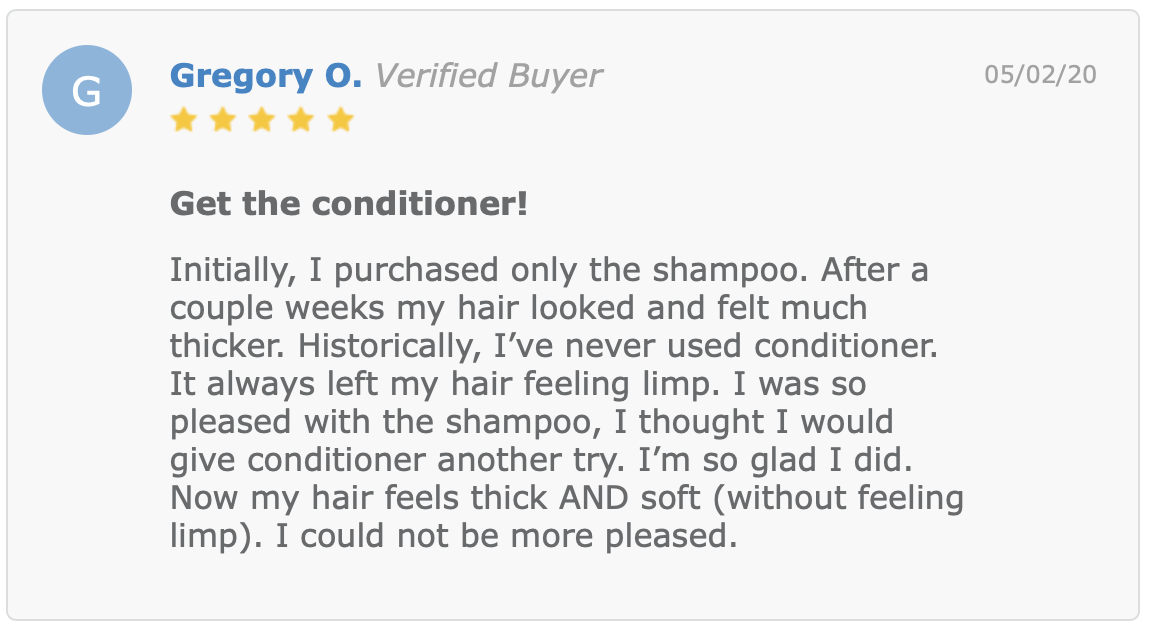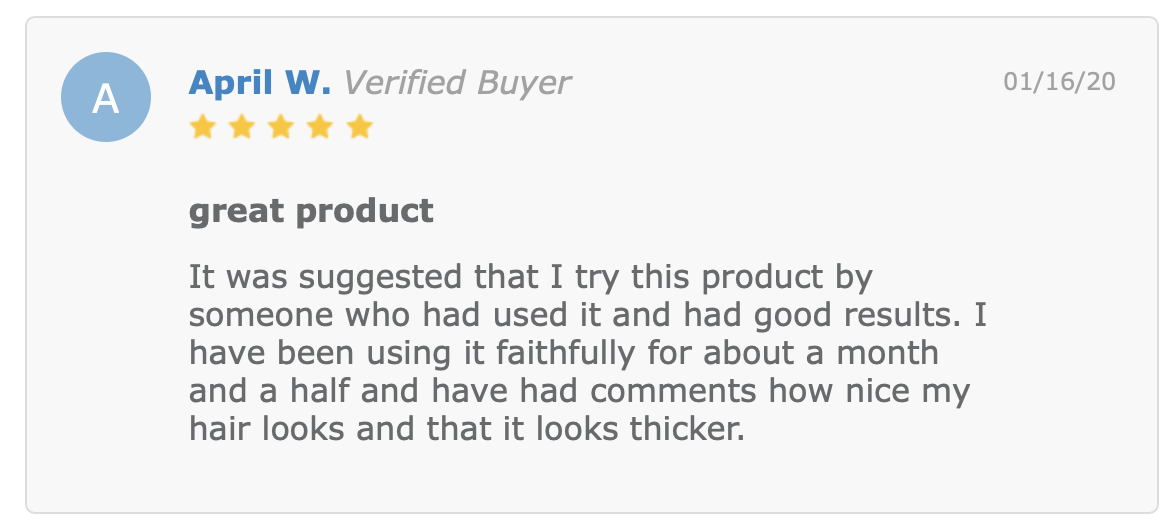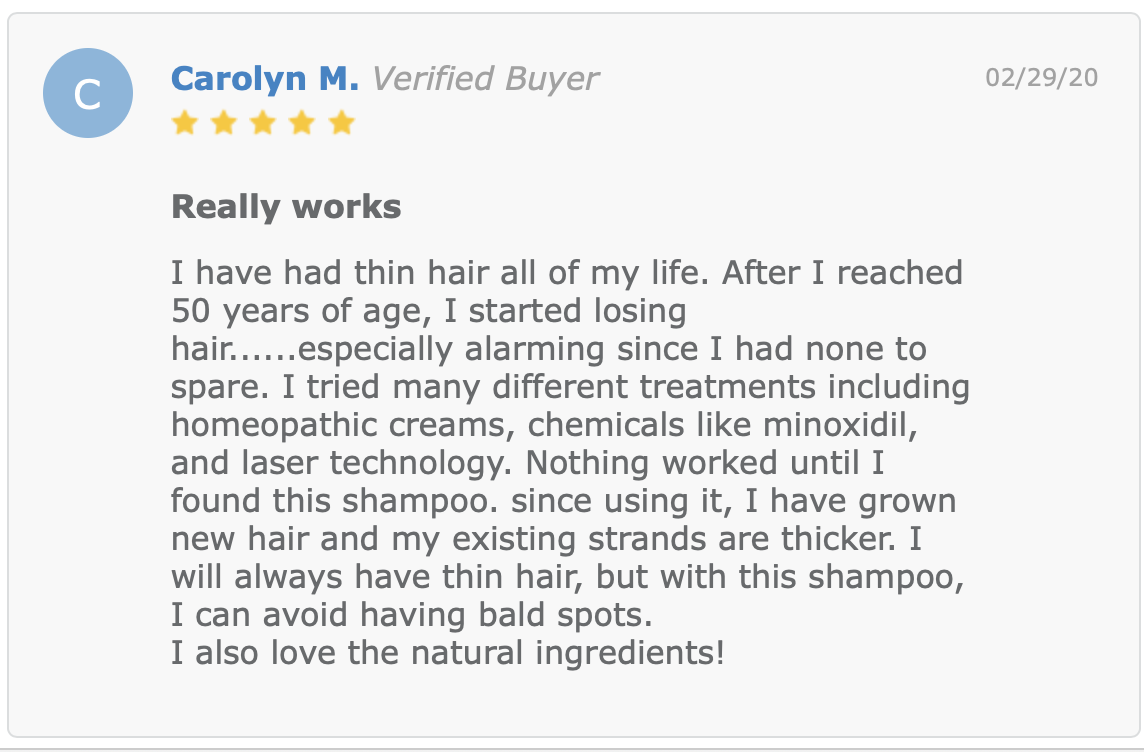 Nanosome Technology
DS Laboratories products feature our proprietary Nanosome Delivery System for the encapsulation and continuous release of active ingredients. This system delivers higher efficacy and longer-lasting results.
Learn more
DS Laboratories is a proud participant of: