This store requires javascript to be enabled for some features to work correctly.
Free U.S. Shipping On Orders Over $50
RE-ENERGIZE YOUR HAIR WITH REVITA.CBD CONDITIONER
Revita.CBD Antioxidant and Hair Revitalizing Conditioner is the result of biotech research into compounds, including cannabidiol. Pioneering studies suggest that the lipostatic and antiproliferative effects of CBD offer significant benefits for hair.
Antioxidant and Revitalizing Formula

Broad Spectrum CBD is known to soothe and contains powerful antioxidants.

Revita combines high concentrations of different types of caffeine and lupine.

These key ingredients strengthen hair and combat shedding to improve scalp coverage.

Deep Scalp Conditioning

Unlike conventional conditioners in the market, Revita Conditioner can be applied from the root and directly to the scalp. It does not leave any residues, ensuring its ingredients' effectiveness.

Hydrates and Nourishes Hair and Scalp

Revita.CBD contains increased levels of linoleic and gamma-linoleic acid (GLA), essential fatty acids that promote healthy-looking hair. These fatty acids smooth and fortify the hair.

Sebum Balance

CBD oil balances sebum on the scalp making it excellent for both oily and dry scalps.

Hydrates and Conditions the Scalp and Hair

CBD soothes and nourishes the scalp promoting fuller, thicker-looking hair.
INGREDIENTS
HOW TO USE
FAQ
INDICATIONS
Key Ingredients
Broad-Spectrum Cannabidiol (CBD)
Methionine
Milk Protein
Carnitine
Copper Peptides
Biotin Tripeptide-1
Cysteine
Lupine
Stem cells extract
Zinc Gluconate
Arginine
Inositol
EUK 134
Niacinamide
Full Ingredient List
AQUA, CAFFEINE, CETEARYL ALCOHOL, ALOE VERA LEAF EXTRACT, PHENOXYETHANOL, CAPRYLY GLYCOL, HYDROLYZED KERATIN, HYDROLYZED LUPINE PROTEIN, KERATIN, BUTYROSPERMUM PARKII (SHEA) BUTTER, AMODIMETHICONE, BEESWAX, BEHENTRIMONIUM CHLORIDE, POLYSILICONE-15, CETRIMONIUM CHLORIDE, DISODIUM EDTA, HYDROXYETHYL BEHENAMIDOPROPYL DIMONIUM CHLORIDE, TRIDECETH-12, HYDROLYZED BEHENAMIDOPROPYL DIMONIUM CHLORIDE, CANNABIS SATIVA SEED OIL, BEHENYL ALCOHOL, ETHYLHEXYLGLYCERIN, SODIUM STARCH OCTENYLSUCCINATE, CITRIC ACID, ZEA MAYS STARCH, HYDROLYZED CORN STARCH, HYDROLYZED STARCH OCTENYLSUCCINATE, POLIQUATERNIUM-67, SILICA, MALUS DOMESTICA FRUIT CELL CULTURE EXTRACT, CARNITINE HCL, COPPER TRIPEPTIDE-1, ACETYL CYSTEINE, ACETYL METHIONINE, ALCOHOL DENAT, CETYL ESTERS, GLYCERIN, HYDROLYZED SOY PROTEIN, INOSITOL, LECITHIN, MILK PROTEIN/ LACTIS PROTEINUM, PANTHENYL ETHYL ETHER, BIOTINOYL TRIPEPTIDE-1, PROPYLENE GLYCOL, XANTHAM GUM, PANAX GINSENG ROOT EXTRACT, , ETHYLBISIMINOMETHYLGUAICOL MANGANESE CHLORIDE, LACTOSE, PEG-12 DIMETHICONE, POLYQUATERNIUM-11, SODIUM CITRATE, ACETYL TYROSINE, ARCTIUM MAJUS ROOT EXTRACT, BIOTIN, CALCIUM PANTOTHENATE, CITRULLINE, GLUCOSAMINE HCL, NIACINAMIDE, ORNITHINE HCL, ZINC GLUCONATE
After washing with Revita.CBD® Shampoo, apply Revita.CBD® Conditioner on wet hair and scalp with a gentle massage. Leave on for 2 minutes, rinse. For best results, use five (5) times per week together with Revita.CBD® Shampoo.
Can I cancel my subscription?
YES, you can cancel your subscription ANYTIME. No commitments. It's extremely easy to cancel with us through email or phone.
How long until I see results?
Customers usually see results within the first 90 days in terms of overall better hair health and seeing hair growth or lessen their hair loss from the regiment between shampoo, serums, and supplements.
Do these products cause any side effects?
These products are not KNOWN to cause any side effects. However, please do read the ingredients section if you have any known allergies. If you have sensitive skin, please consult with a dermatologist.
How long does it take to ship my order?
Orders are processed and shipped within the first 24-48 hours of entering our system. You will get a tracking number by email when your order has been shipped.
Men and women looking for thicker, fuller-looking hair
Men and women concerned about hair loss and thinning
Hair transplant patients
DOCTOR RECOMMENDATIONS
Top dermatologist around the world are recommending DS Laboratories products to patients - find out why.
World-renowned Physician Dermatologistm, and Scientist Dr. Antonella Tosti is DS Healthcare's resident Medical Advisor. Dr. Tosti is an Italian physician and scientist responsible for groundbreaking contibutions in the field of dermatology. Bringing her authorityas the industry's most vocal supporter of commercial and consumer advancements, she remains at the forefront of hair care innovations.
DR. ANTONELLA TOSTI, MD, FAAD
Fredric Brandt Endowed Professor of Dermatology, University of Miami
MIAMI, USA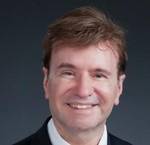 Revita. CBD Conditioner according to a recent published study showed a significant decrease in inflammation and increased scalp health.
DR. JERRY SHAPIRO, MD, FAAD
Professor, Ronald O. Perelman Department of Dermatology at NYU Grossman School of Medicine
United States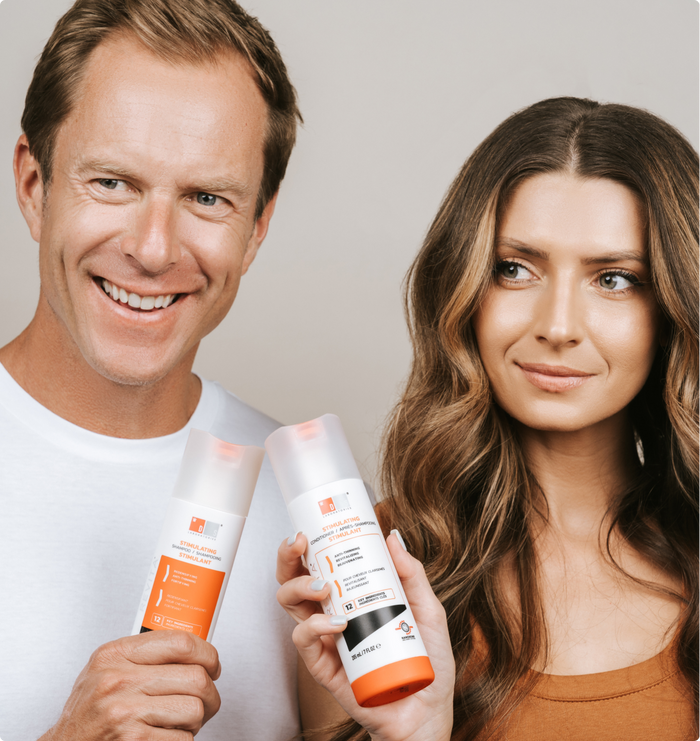 why subscribe?
SAVE ON EVERY ORDER
Make this product a part of your permanent routine!
Monthly savings (15%-20%)
Free shipping on all US orders
Consistency = success
Save time. Buy once, we'll do all the work. It's that simple.
Client reviews
Here's why our products are chosen by millions of people worldwide and are unlike anything you have come across yet.
THIS IS WHYOUR PRODUCTS WORK
Proprietary ADVANCED Nanosome Technology®
HIGHER EFFICACY FASTER RESULTS
Big changes start with nanosome technology.
Clinically proven Advanced Nanosome Delivery System® improves results by encapsulating key active ingredients to deliver higher efficacy around the clock.
PLAY VIDEO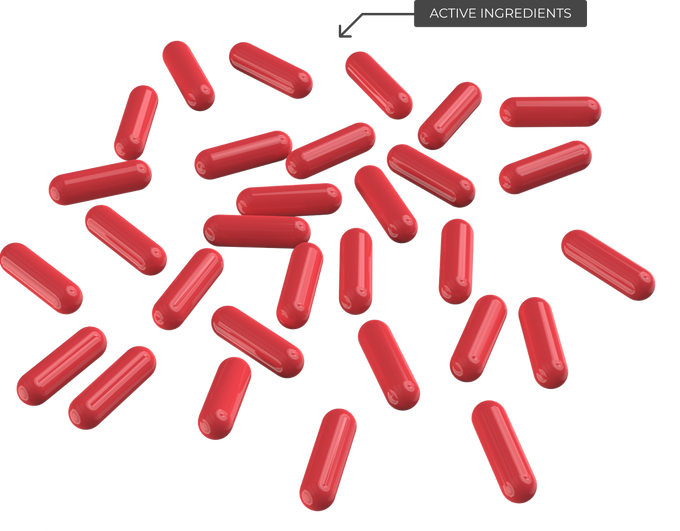 STEP 1: ENCAPSULATION
Active ingredients encapsulated in nano-sized liposomes using a propriatary process.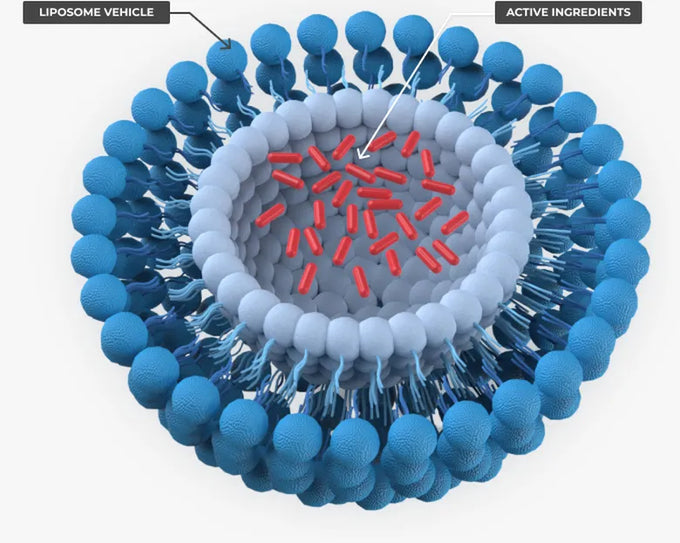 STEP 2: ENCAPSULATION
Active ingredients encapsulated in nano-sized liposomes using a propriatary process.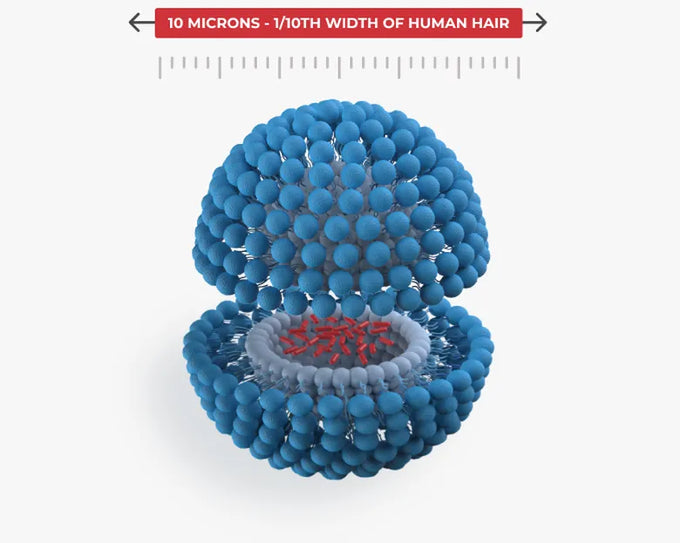 STEP 3: ENCAPSULATION
Active ingredients encapsulated in nano-sized liposomes using a propriatary process.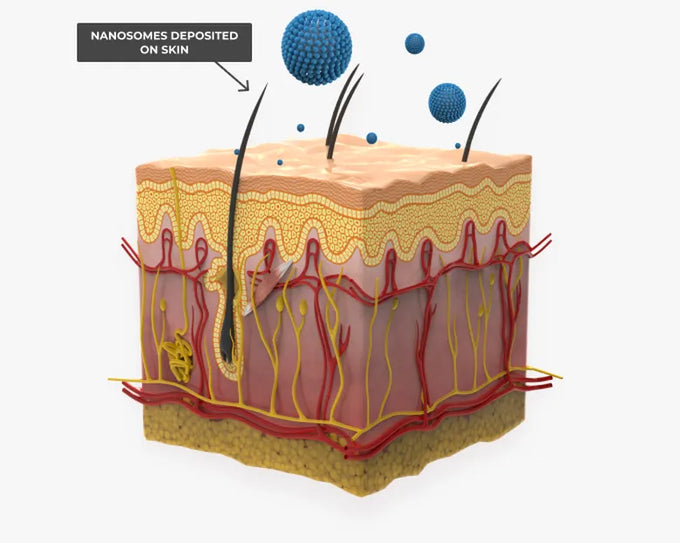 STEP 2: APPLICATION
Nanosomes are delivered topically onto the skin surface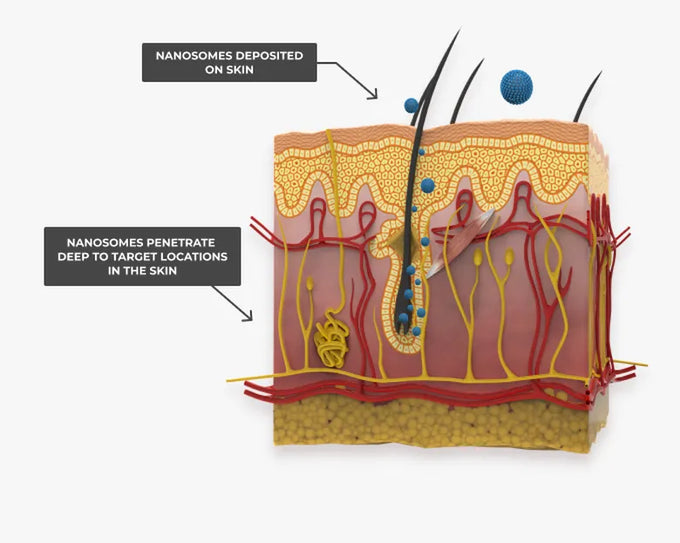 STEP 3: DELIVERY
Due to the small size of Nanosomes, they are able to penetrate deeper into the skin to deliver active ingredients. This allows much higher efficacy of products and faster results.
PLAY VIDEO
World Wide Delivery

100% Money Back Guarantee

Ships in 1-2 business days