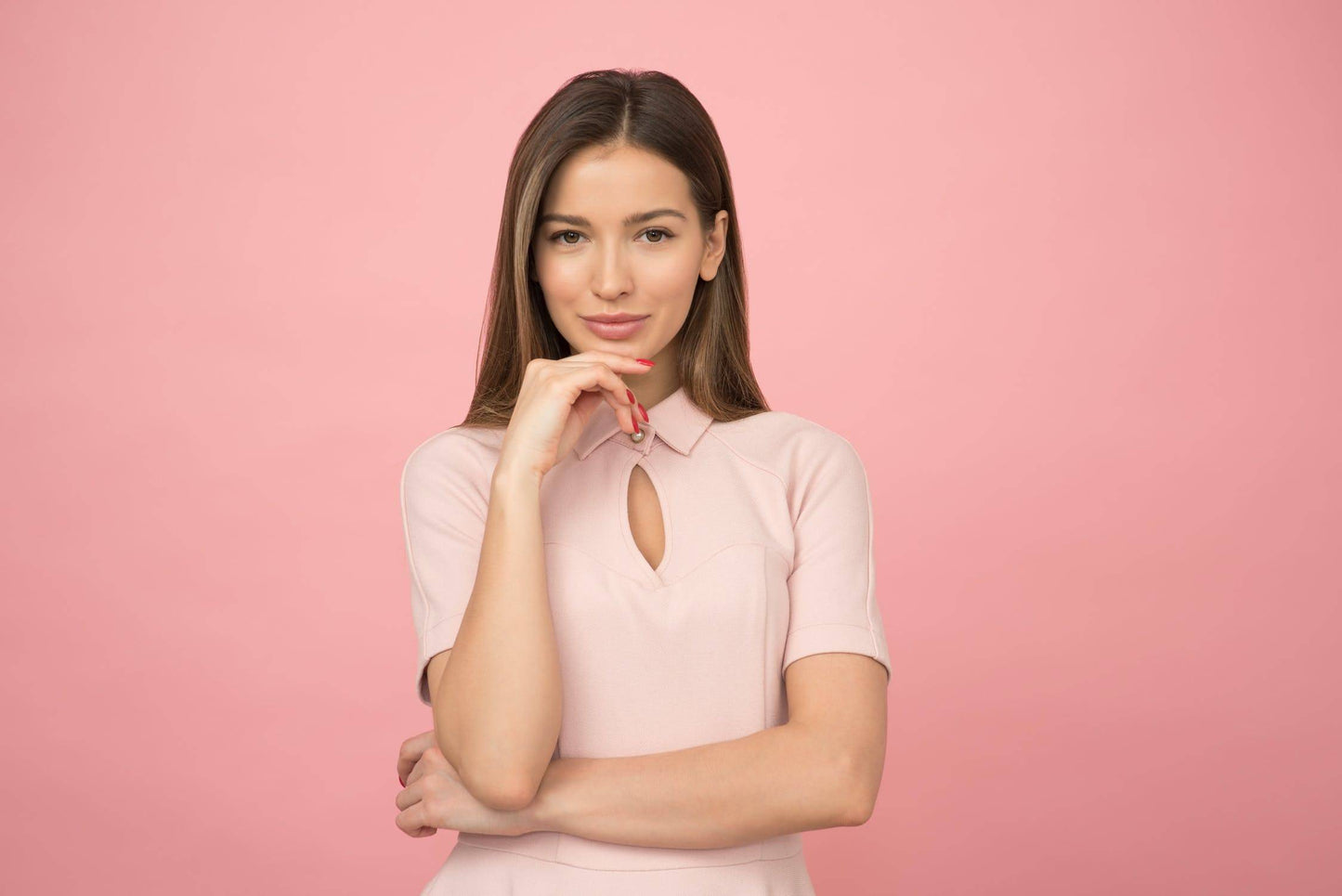 Why Celebrities Think This Product Is The Key To Healthy Young Looking Skin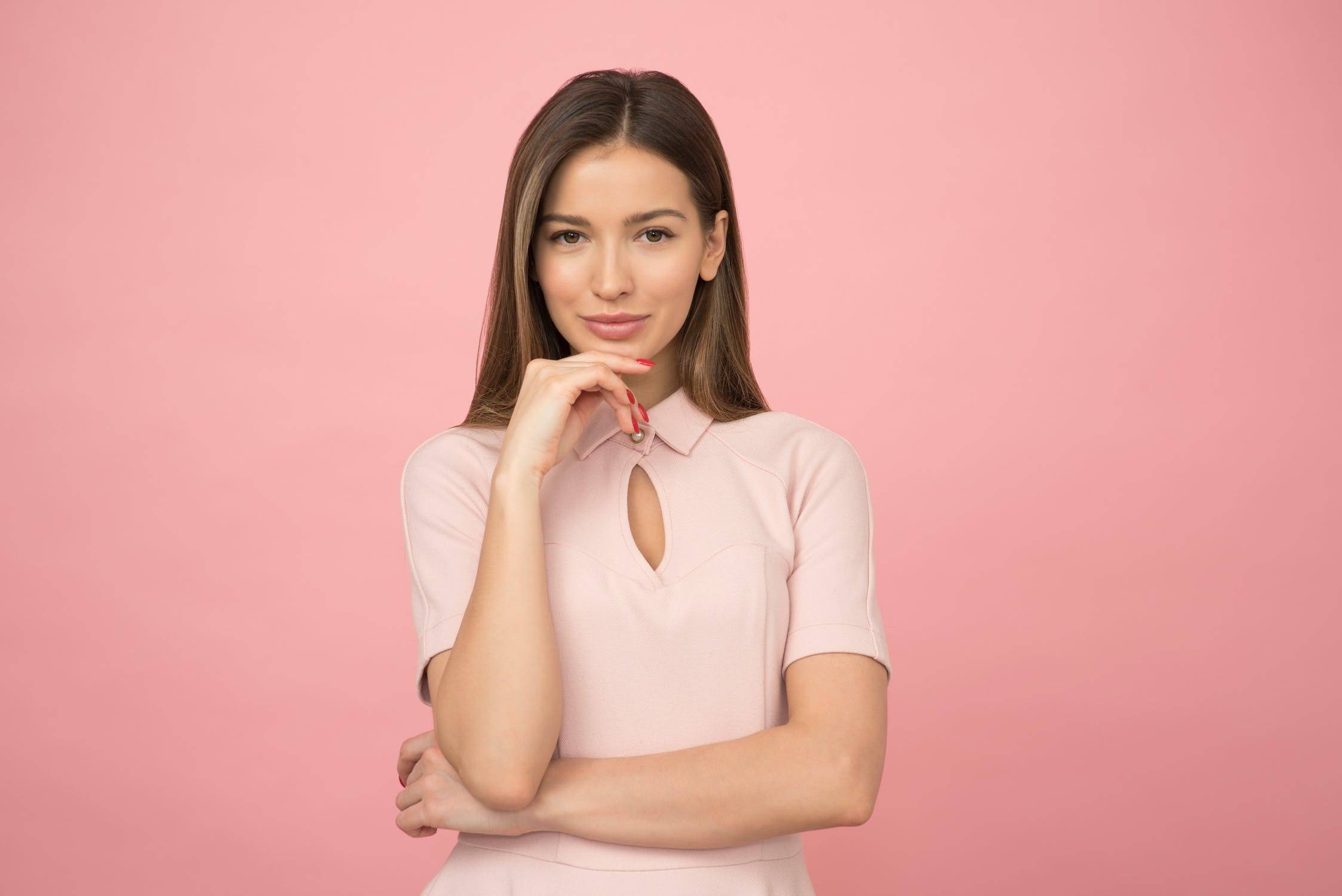 Many of us look to celebrities as a source of style inspiration. Indeed, they are often trendsetters who drive unique fashions, products, and lifestyles. We love to observe how they style their hair, what trends they are wearing, and how they maintain that youthful glow. Celebrities often seem to age very slowly and defy time compared to the rest of us. So, what's their secret? A few celebs are starting to share their skincare routines, and derma rollers are the next big thing (for us non-celebs who haven't yet caught wind of the trend until now). Here's what celebrities are saying about derma rolling to create a youthful appearance.
Jennifer Aniston swears by micro-needling.

In a 2014 interview with People magazine, the famous Friends actress who seems to defy aging revealed what was in her beauty bag. Aniston shared that she does micro-needling and was first introduced to it by a facialist. She like using it because "it allows the serums and whatever products you're using to really soak in." As evidence by her youthful skin, it certainly pays to make sure your skincare products can penetrate deep into your skin.
A derma roller, a device containing hundreds of fine needles, allows people to do micro-needling at home. The needles are quite small, ranging in length between 0.2mm and 2.5mm. When rolled horizontally, vertically, and diagonally across the skin, these needles create fine, microtraumas in the skin that allow skincare products to enter into the deeper layers of your skin. Using the right products is important when it comes to derma rolling. As many of us know, our skin is a giant sponge, soaking up everything in our environment. Derma rolling makes it that much easier for our "sponge" to absorb products, so make sure your products are perfect for your needs.
---
Kourtney Kardashian says she also uses derma rollers to enhance her skincare products.

Not only does Kourtney Kardashian use derma rollers, but her company Poosh also collaborated with another beauty company (Hora) to create a derma roller. The collaboration aimed to enhance her facial serums to give her moisture without actually using a moisturizer. In a Poosh blog post, Kardashian says she's "been really into micro-needling...I have been so impressed with the results: more even skin tone and texture, minimized pore size, and decreased visibility of fine lines."
When used correctly, derma rollers can increase collagen production, which helps tighten the skin and minimizes wrinkles. Kardashian remarks that derma rollers are so great because they can be used at home, which is perfect in our current pandemic state. She also warns that derma rollers should not be used if you have open acne sores, eczema, psoriasis, or other skin conditions. Kardashian is certainly correct in this, as derma rolling can spread bacteria from open acne and can aggravate inflammatory skin conditions.
The healthy, holistic, and glowing actress Gwyneth Paltrow admittedly has done micro-needling as well.

When asked about her beauty secrets, Paltrow dished on all the things she does to create whole-body beauty. From a specific workout routine of 10 years to regular cleansing and wholesome eating, Paltrow's beauty habits are all about health and wellness. She admitted trying micro-needling by a U.K.-based dermatologist who performed the treatment with vitamins on the tips of the needles. While she noted that it was "weird," it made her skin glow for several days after the treatment.
Derma rolling is a unique skin treatment because it offers noticeable results without a hefty fee to see a specialist and does not use harmful agents to correct your skin. Unlike laser and chemical treatments, derma rolling encourages your skin to do what it already does: it protects your body from external damage by repairing damaged tissues with skin cell proliferation. Derma rolling creates microscopic wounds that cause a healing cascade to take place. The healing process creates new, youthful skin cells and also stimulates collagen protein production. If you are looking for a holistic treatment for restoring a youthful look, derma rolling may just be the ticket.
Ellen DeGeneres says, "I Love That Thing!"

Before Ellen hosted the 2014 Oscars, she had a skincare products expert on the Ellen DeGeneres Show to give her audience tips on how to get ready for the Oscars. When presented with a derma roller, Ellen admitted she had used it several times and stated, "I love that thing." I think anyone who has seen Ellen's show can agree that her skin is beautiful. So whatever she is doing (ahem... derma rolling), it is working!
One of the many reasons why Ellen loves the derma roller aside from the results? It is a simple-to-use tool. To use a derma roller, you will want to make sure your face is clean. Many people recommend doing a mild exfoliation before using the derma roller to remove any dead skin cells and debris from your skin's surface. After your face is dry, just do a couple passes vertically, horizontally, and then diagonally over one area of your face. For example, you may want to do both cheeks, the chin, and the forehead. It is best to avoid the eyelid area and your lips, as that skin is thinner and more sensitive.
After you have completed your derma rolling treatment, it is vital to use good serums and other skincare products, as your skin will now absorb them more effectively. You will also want to make sure to clean your derma roller after each use with warm water and alcohol. Let the derma roller air dry before replacing it in the protective container.
To Recap: Why is derma rolling the key to healthy young looking skin?

As a form of micro-needling, derma rolling creates tiny wounds in your skin to allow tissue healing, skin cell proliferation, collagen production, and new tissue development. It also creates pathways for serums to travel deeper into the skin to work more effectively at healing and rejuvenating your skin from the inside out.
Derma rolling is safe to perform at home so long as you know how to do it and how often you should do it. Make sure not overuse the derma roller, as it is essential to allow your skin to heal in between uses. If you do it too often, your skin will become inflamed, and you may be at risk for scarring. How frequently you use a derma roller depends on the size of the needles. Generally, the smaller the size, the more often you can use the device.
Finally, make sure that you are aware of when not to use a derma roller. As noted by Kourtney Kardashian, you should not use a derma roller if you have open acne, eczema, psoriasis, or other skin conditions. Certain medications should not be used in conjunction with derma rolling, such as retinol, which is commonly used to reduce the appearance of wrinkles.  
If you are looking for healthy young-looking skin like that of some of the showstoppers on the red carpet, consider using a derma roller to take advantage of your skin's natural anti-aging properties and enhance the effects of your skincare products. DS Laboratories offers the StimuROLLER Face derma roller in 0.3mm, which is excellent for reducing wrinkles, stimulating collagen production, and decreasing large pores.
---
Buy The DS Laboratories Derma Roller - The STIMUroller