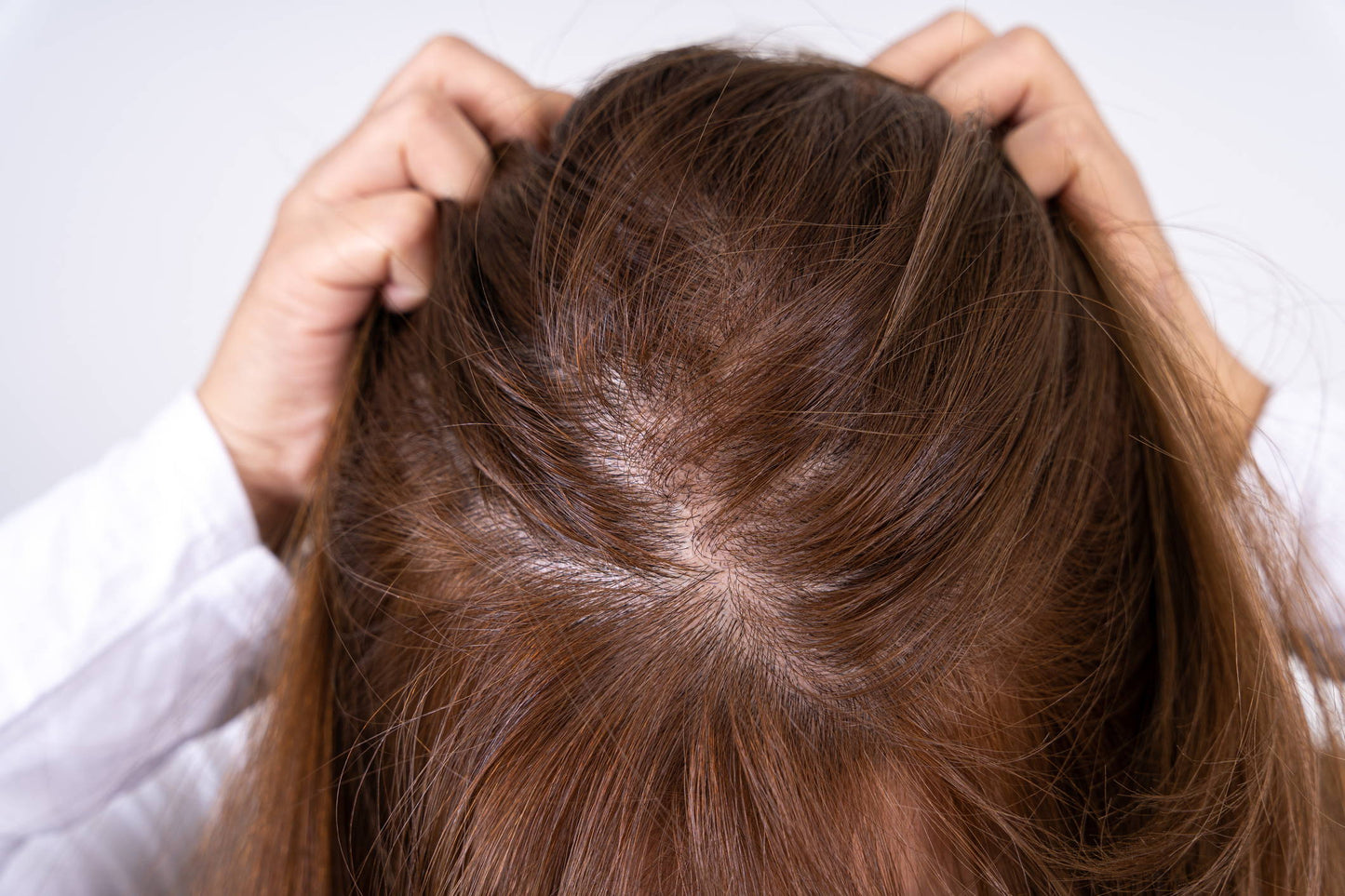 What is the Best Volumizing Shampoo For Thin Hair?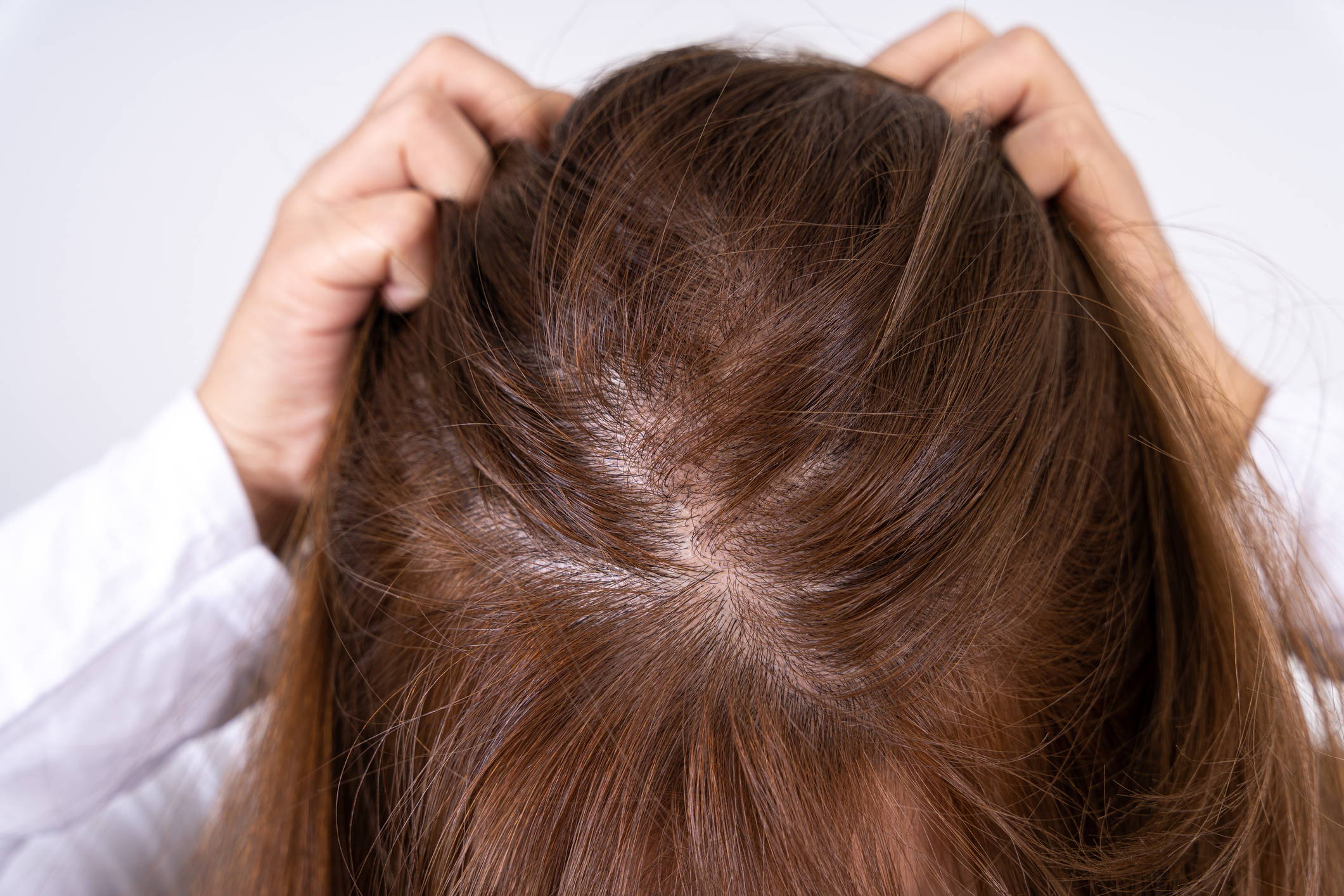 ---
Most of us desire the thick, voluminous hair we see across TV ads, magazine spreads, and Instagram feeds. Indeed, thick hair is a sign of beauty and overall health. But for people with naturally thin or fine hair or those struggling with hair loss, achieving voluminous hair can feel nearly impossible. One of the best ways to boost your volume is to use the right products on your hair, down to the shampoo you use. Here is a look at the best volumizing shampoo for people with thin or thinning hair: the Revita and Revita.CBD shampoos from DS Laboratories.
---
Maximizing Volume While Minimizing Damage

From teasing your hair to adding a lot of products like hair spray and mousses, there are many routes you can go to give your hair volume. However, many of these strategies are damaging, and they do not help fix the real problem, which is thin hair, hair loss, or frequently both.
Because shampooing is something most of us do on a daily or every other day basis, a shampoo system that helps volumize and thicken your hair is an excellent solution for combatting thinning. What is more, there is a lot of evidence that shows that too much build-up from hair products suppresses hair growth and irritates the scalp. Thus, getting volume with thin hair needs to go beyond a band-aid approach that many products and styling techniques use - it requires the right ingredients in the proper delivery method to better your overall hair and scalp health.  
---
Revita is a hair-stimulating shampoo that boosts hair volume and thickness for people struggling with hair thinning and loss. One of the most common causes of hair loss includes androgenic alopecia (or male or female pattern hair loss), where hair follicles become sensitive to DHT, leading to shrinking follicles and eventual hair loss. This condition is known as follicular dysfunction and needs quick intervention to prevent permanent hair loss.
Yet, hair loss goes beyond DHT sensitivity. Sometimes, it is because of poor scalp health or is due to hormone imbalance. And many times, it is a combination of several factors. The Revita shampoo contains various ingredients that work synergistically together to promote scalp and hair health while preventing hair loss mechanisms that occur below the skin.
---
Why Can CBD Help Increase Volume?

The Revita line also contains a Revita.CBD shampoo, which, as you can imagine, contains 150 mg of broad-spectrum CBD to strengthen your hair and fight thinning. Formally known as cannabidiol, CBD serves as an anti-inflammatory agent with antioxidant properties. Inflammation is one of the key factors suppressing hair growth in both men and women, so targeting inflammation is a great start to boosting the growth and thickness of individual hair strands.
CBD serves several other roles when it is used on your scalp, including:
Hydration and prevention of hair loss
Increases blood flow to the hair follicles to support hair growth
Balance oil production on the scalp, which helps maintain healthy skin hydration
Supporting people who have had a hair transplant
Combatting psoriasis and seborrheic dermatitis
---
---
What Are the Other Main Ingredients in the Revita Shampoo Lines?

The best way to increase your hair volume is to increase the amount of hair on your head and strengthen existing hair follicles. The Revita line contains many stimulating compounds that can help you get the volume you want. Compared to other shampoo brands, the Revita brand focuses on giving you lasting results that lead to real volumizing benefits, as opposed to adding unnecessary components to the product that give the false impression of hair thickness.
The Revita and Revita.CBD shampoos contain:
Apple extract (or Procyanidin B2), an antioxidant that protects against free radicals and increases the diameter of individual hair follicles by 80%.
Caffeine, which reverses the effects of DHT at the follicular level. It also increases circulation and lengthens the growing phase of the hair growth cycle.
Taurine, the most abundant amino acid in the body, prevents premature hair loss and strengthens hair. In addition, this amino acid further improves hair thickness by correcting damage to the connective sheath surrounding the cells in individual hair strands.
Ketoconazole, an antifungal agent that fights the conversion of testosterone to DHT in the scalp. It also decreases fungal infections on the scalp, which lead to inflammation and eventual hair loss when left untreated.
Niacinamide, a B vitamin that also has anti-inflammatory properties.
TriCopper peptides, which are anti-inflammatory agents that limit tissue damage from oxidation to improve hair transplant success, increase the size of individual hair follicles, and reduce hair loss.
Rooibos tea, which increases growth, prevents loss, and adds incredible shine to the hair.
Biotin, which is a well-known B vitamin that is one of the building blocks of healthy hair.

Additional ingredients that work to add thickness, strength, and health include Cysteine, MSM, EUK134, ornithine, and L-arginine.
---
Are Revita and Revita.CBD For Everyone?

Yes. Both men and women can benefit tremendously from using either the Revita or Revita.CBD shampoos. Deciding between the two shampoos may be difficult, so here is a quick breakdown of how to choose the best volumizing shampoo for your thin hair:
| | |
| --- | --- |
| Revita Shampoo & Conditioner | Revita.CBD Shampoo & Conditioner |
| | |
| | |
| | |
| | |
| | |
| | |
| | |
To get maximum volume, pair your shampoo with the Revita and Revita.CBD conditioners.
---
---