What Are the Side Effects of Finasteride?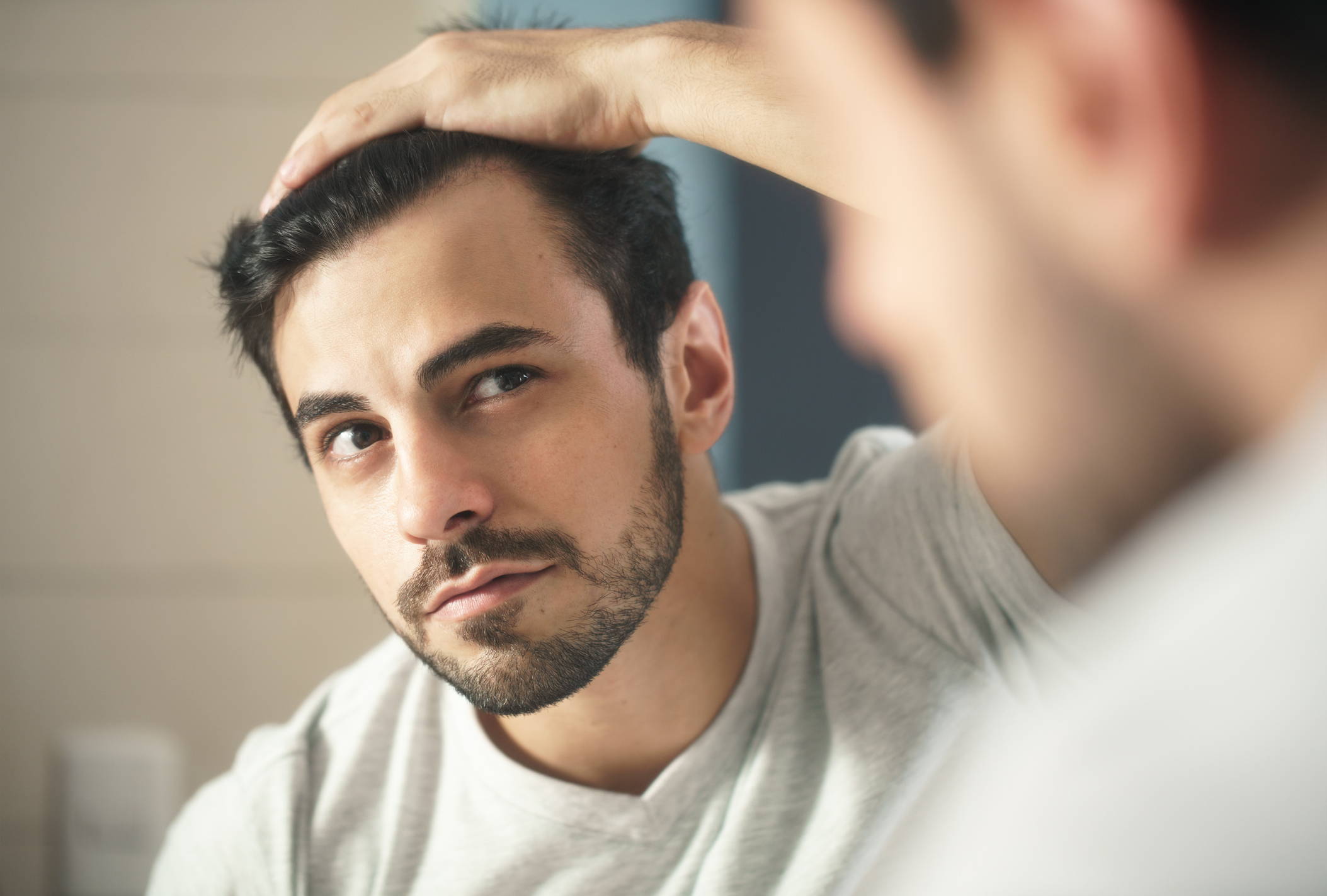 ---
Finasteride is a prescription drug that comes in tablet form. Proscar and Propecia are two of the most commonly used brand-name drugs on the market today.


Proscar is used for the treatment of enlarged prostate. It is often combined with doxazosin or other drugs to reduce the symptoms of such a condition but does not claim to reduce its size.


Propecia is a 5-a reductase inhibitor used to treat male pattern baldness, a type of hair loss that begins with a receding hairline.

As to how they work, finasteride decreases the amount of dihydrotestosterone (DHT) in the body, which is the hormone that causes the prostate to grow larger. Finasteride also encourages hair growth and mitigates hair loss.


Like all drugs and supplements, finasteride can lead to unwanted side effects. Knowing how to spot these side effects will help you take immediate action when you experience them, which will prevent the problem from worsening.

If you are taking finasteride in any form, what should you watch out for? Let's explore.
---
Side Effects of Finasteride: All You Need to Know

Side effects from using finasteride can be divided into three main categories, depending on the frequency with which they emerge in patients taking the medication.


Most Common Side Effects


These side effects are usually mild and will disappear on their own.
Chills and cold sweats


Confusion


Decreased sex drive or increased sexual desire


Feeling weak, lightheaded, or dizzy, especially after rising from a lying or seated position


Impotence and inability to get or maintain an erection


Lesser Known or Rare Side Effects


A tingling sensation in the hands or feet


Back and stomach pain


Bloating


Depression and thoughts of self-harm


Diarrhea


Headaches


Hives or welts that result in itching and rashes on the skin


Increase in breast size and tenderness


Rapid or unusual weight gain or loss


Redness of the skin


Runny or stuffy nose and/or sneezing


Swelling of the face, lips, arms, legs, and extremities, including feet and hands


Unusual drowsiness
---
Treatment Options: What to Do When You Experience Side Effects of Finasteride

Some side effects of finasteride do not require medical attention. The symptoms will disappear as your body gets used to the drug and subside entirely once you stop taking it.


However, some side effects can persist. For example, finasteride drugs can significantly increase prostate-specific antigen (PSA) levels. If there are significant changes in your PSA test, it could be a sign of prostate cancer or breast cancer. Whatever the case, you should check with your doctor as soon as possible to ensure these changes are not a cause for concern.


If you're experiencing serious side effects, call 911. Getting immediate medical attention for life-threatening medical emergencies can ensure your long-term health. You can consult with your doctor to change your medication.


Remember that prevention is better than cure. When you take your medication, make sure to do the following:


Take the tablets as prescribed, at the correct time and dosage. Store them in a cool, dry place and keep them away from light sources and high temperatures.


Do not crush or chew the tablets, as the active ingredient is meant to dissolve slowly in the stomach before entering the bloodstream. Ingesting crushed finasteride can lead to congenital disabilities in unborn babies, so breastfeeding mothers, pregnant women, and women who plan on getting pregnant should not touch the tablet if its protective layer is compromised in any way.


Make sure your doctor has your complete medical history. Contraindications can lead to severe side effects.


Lastly, because interaction with different drugs may change the way finasteride works, you should also tell your doctor about all the medication you're taking, including vitamins, herbs, and supplements.


This information will help them prescribe a treatment plan that will not interfere with these substances.
---
Everybody responds to drugs differently. If you notice any adverse side effects while taking finasteride, contact a health care professional immediately to understand the cause and potentially get treatment. Examine the state of your body closely each day and note anything unusual.


And if you experience severe side effects, report them to the Food and Drug Administration (1-800-FDA-1088). They will note your experience and take measures, if required, to ensure the quality and safety of the product for all patients.
---
Try Our 100% Drug Free Products
---