These 5 Men Celebrities Have The Hair You Want (...And How To Get It)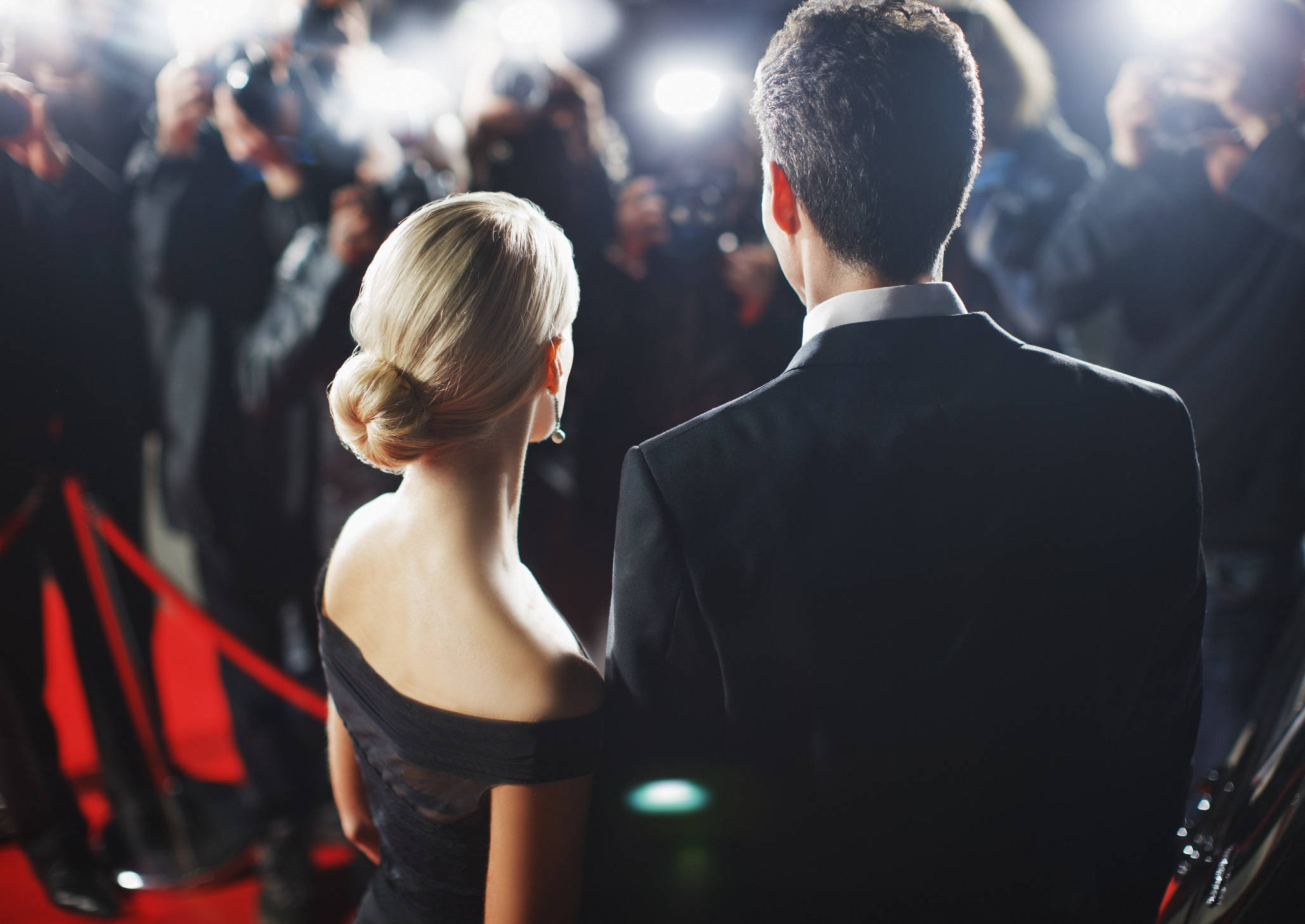 ---
In the past, it seemed like men's hairstyles were pretty limited. But surprisingly, men have just as many options as women for how to wear their hair. And one of the best places to shop for a variety of different male looks is from celebs. If you are ready to upgrade your hairstyle, look no further than these 5 male celebs for hair inspo. (And don't worry, we will tell you how to get the look you want.)
---
Austin Butler has been around the film industry for some time. But only recently, he is becoming a household name with his role as Elvis Presley in the newly-released film Elvis. One of the things we admire about Butler is his hair. Sure, his role in Elvis is undoubtedly giving us major hair inspo, but how he wears his hair every day and on the red carpet hearkens back to old Hollywood.
Butler has some incredible hair texture that makes it easy to work with, but with the right products you can get his looks, too. One of the things he does (or rather his stylist does) is works with somewhat dirty hair. Before adding products, he mists his dry hair with water until it's damp. Then, he works product in that adds more texture to his hair and trains his hair to follow its natural movement. Using a diffuser on a blow dryer, he then dries his hair, using his hands to help place the hair where he wants it. Finally, he uses product to make it stay put without making it too firm.
---
Ryan Gosling is a fan favorite among both men and women, and his hair is just one of the many things about him that make him so well-loved. He typically dons a shorter cut, but plays with sweeping or sleeking it back from time to time. And yes, from time to time, he rocks the comb-over, although this isn't any old comb over. Gosling's comb over is achieved by playing with texture to give it body, while simultaneously keeping it relaxed and cool.

To get that comb over look a-la Crazy Stupid Love, Gosling keeps the front and top longer, at a medium length, while the sides are quite short. He works product into his fingers and runs them through his hair to keep it relaxed. So, while it may be called a comb over, it doesn't appear that any comb is used to give it that cool, masculine feel.
---
Quite frankly, his name says it all. This guy is a hair icon. He has literally tried nearly every style out there. From short and sleek to medium wavy hair to long flowing locks, Styles shows that you can look good in a variety of styles, and, more importantly, that you can have fun with it. And his best hairstyle is arguably any style that emphasizes his flowy and voluminous locks.
One of the ways he gets this look is by using products that give it a lot of texture. If you have naturally fine hair, it may be harder to achieve volume while also giving your hair movement. But, styling your hair when it is not perfectly clean and using a diffuser on a blow dryer can help give it body and flow. If Styles has a specific hair cut that appeals to you, take it to a reputable stylist that can cut it in the right lengths or guide you on what to grow and what to keep trim. And don't hesitate to try different products to see what works best on your hair.
---
Unlike Harry Styles, Ryan Reynolds opts for a more structured, short cut. Indeed, his signature cut is the Quiff, and you rarely see him stepping outside that look. To get this look, Reynolds leaves a little extra length in the front so that he can sweep it back with product that adds texture. This cut can be ideal for men struggling with hair loss on the crown or even the receding hairline, as it makes any changes to the hairline look purposeful.
---
Celeb #5: Michael B. Jordan

Michael B. Jordan is known for his go-to style of a close crop with a mid-fade. While it is easy to care for on the day-to-day, getting those crisp lines requires a very skilled barber - especially when you first get this look. Once you get your ideal length, you may be able to maintain it in between (frequent) trips to the barber. But, if you are like Jordan, you may just travel with your barber, so good hair is always readily available. Given that is probably not an option for most of us, you likely can perform maintenance on your hair with a good set of clippers. Products are not typically necessary with a close crop, but using a little natural oil like coconut oil can give it a nice sheen without appearing greasy.  
---
---