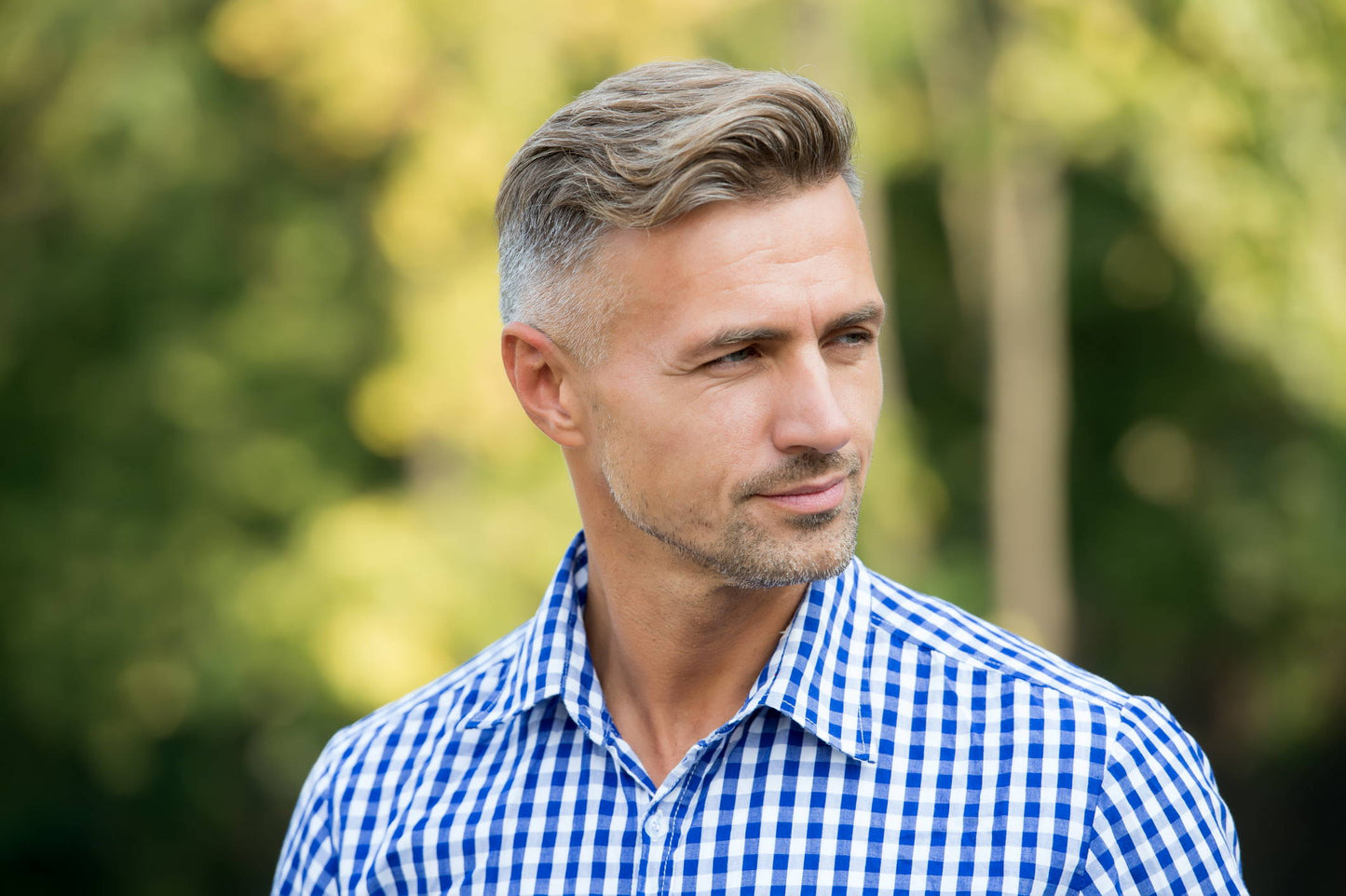 The Best Classic Hairstyles for Men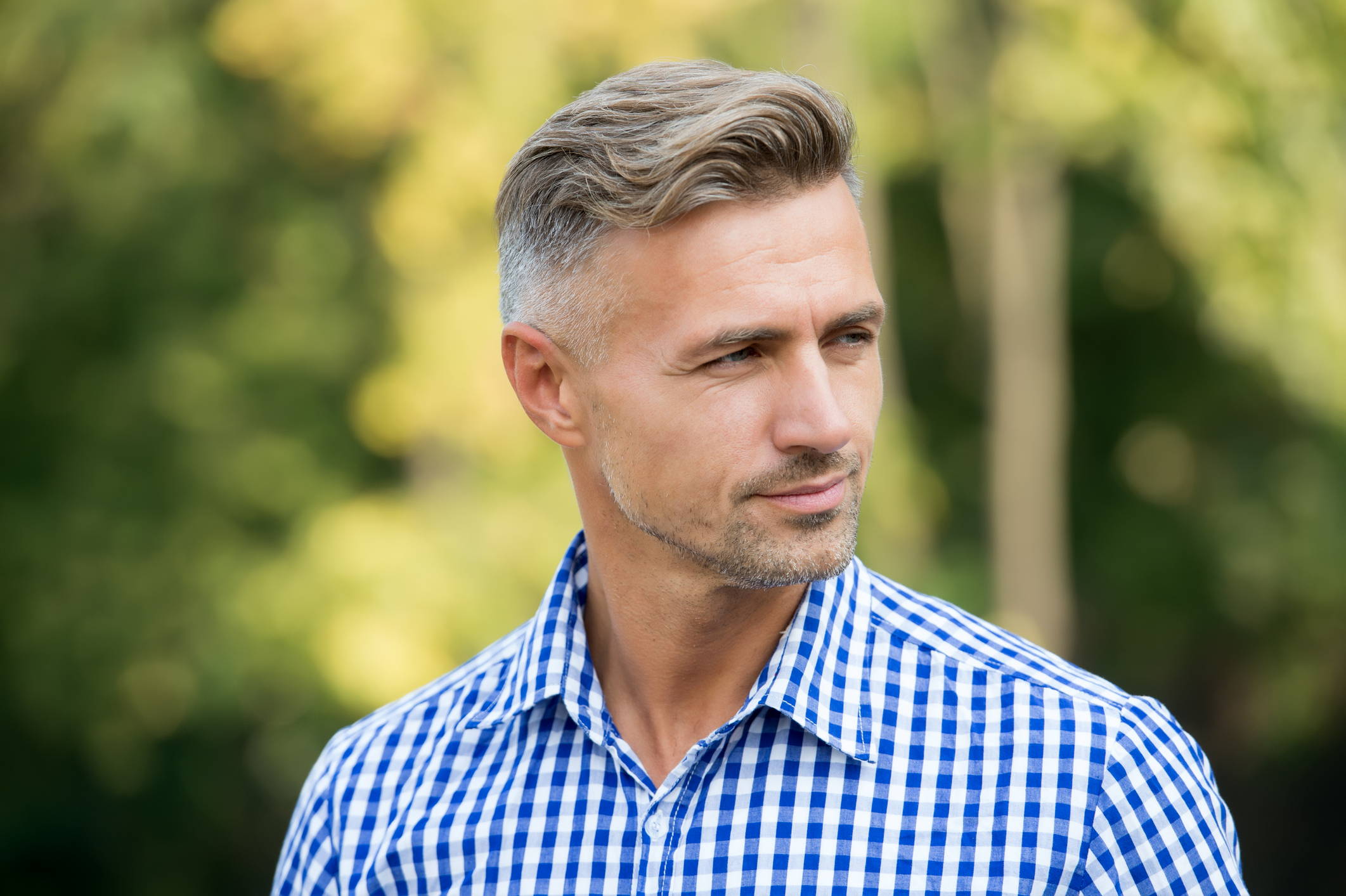 ---
Certain cuts span the test of time. No matter if the bleached blond look of Pete Davidson or the wild mop of Harry Styles is splattered across newsstands, some looks are always in, no matter the current trends. And just when you think they should be on the up and out, a Hollywood celeb falls back on one of these classic looks, and it is their freshest and best cut yet. Here are the best classic hairstyles for men and how to get them.
---
The side part is sometimes affiliated with the combover. But really, a combover is just one way of sporting a side part. (And we have nothing against combovers, as they can be extremely classy when done correctly.) But the side part actually offers a lot of play in it. You can keep it tight, shiny, or crispy (with the right product), or you can let it be loose and have a lot of movement. You can also adjust which direction the hair runs, such as toward the crown, toward the back of your head, or straight down. What is more, you can even move your part line either closer to the top of your head or more to the side. Surprisingly, moving the part line alone can give you a completely different look. (If you go more toward the middle, you are flirting with a 90s look, which is definitely in right now, but not exactly a classic).
You have to have a bit of length on top in order to achieve this look, so it pays to work with your hairstylist to find ways to help your hair grow the right way to get the results you want.
---
This look is always in, and it looks good on just about any guy. Of the many perks to this look is the fact that it is so easy to do. Just by staying on top of regular trims, you can keep this style pretty chill and lowkey without much maintenance.
Another benefit of the crew cut is that it works on nearly all hair types and with most hairlines. Whether you have a full hairline, receding hairline, thin hair, thick hair, buzzed hair, or hard-to-work with hair, most guys can pull this cut off and feel good in it. Not to mention, it's easy to cover up under a hat if you are the type that likes to sport a hat regularly.
---
Often called the high and tight, this cut is quite similar to the crew cut but it sports shorter sides with a longer top. The top also sits higher on the head (hence the "high and tight" name). There are different variations of this look, including the pompadour and undercuts, and all have been in the spotlight at various points throughout the past few decades.
Depending on the length of hair, this cut can be very easy to manage (hence its affiliation to the military). However, the longer the hair on top, the more effort you will need to keep it managed (and on the note, the more product you will need as well).
---
Medium-length hair can be a bit more labor intensive, but it can be super classy when done well. One of the classiest looks for medium-length hair are mid-length waves, where the hair looks swept back. You can wear this a number of ways by playing with the length of the sides. Generally speaking, the shorter the sides, the more structure the look, whereas the longer the sides, the more relaxed and easy-going.
---
Deciding What's Best For You

The best classic hairstyles for men listed above fall into this category because they generally work well on nearly everyone. When deciding which cut is best for you, talk with your stylist to see what will most complement your face and hair, and also what will be manageable for you. Some guys can dedicate more time to their look whereas others need something easier to manage on the go. Consider your time, personal style, and hair texture when considering what cut will best serve you.
---
---