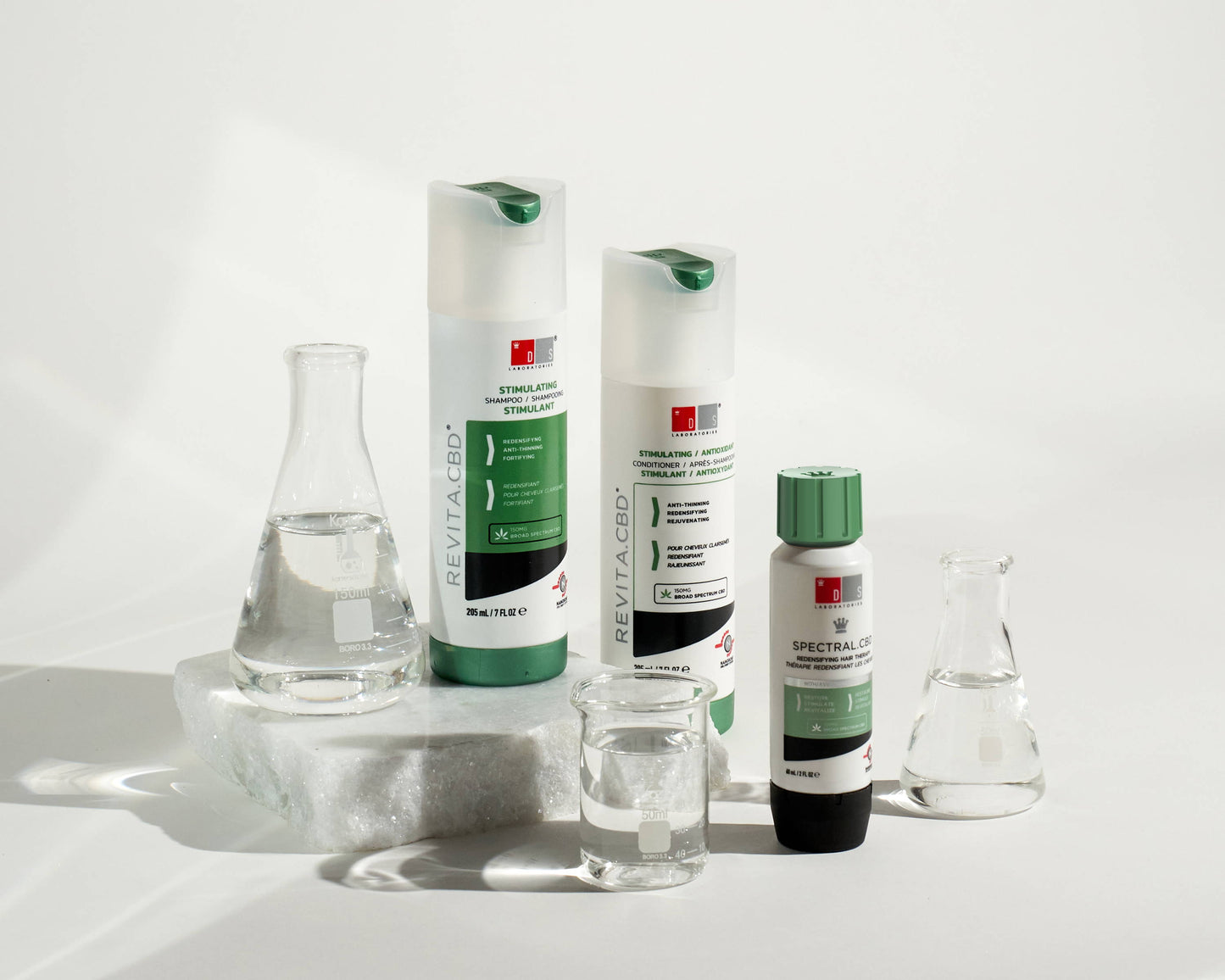 The Effects and Advantages of Broad-Spectrum Cannabidiol in Revita.CBD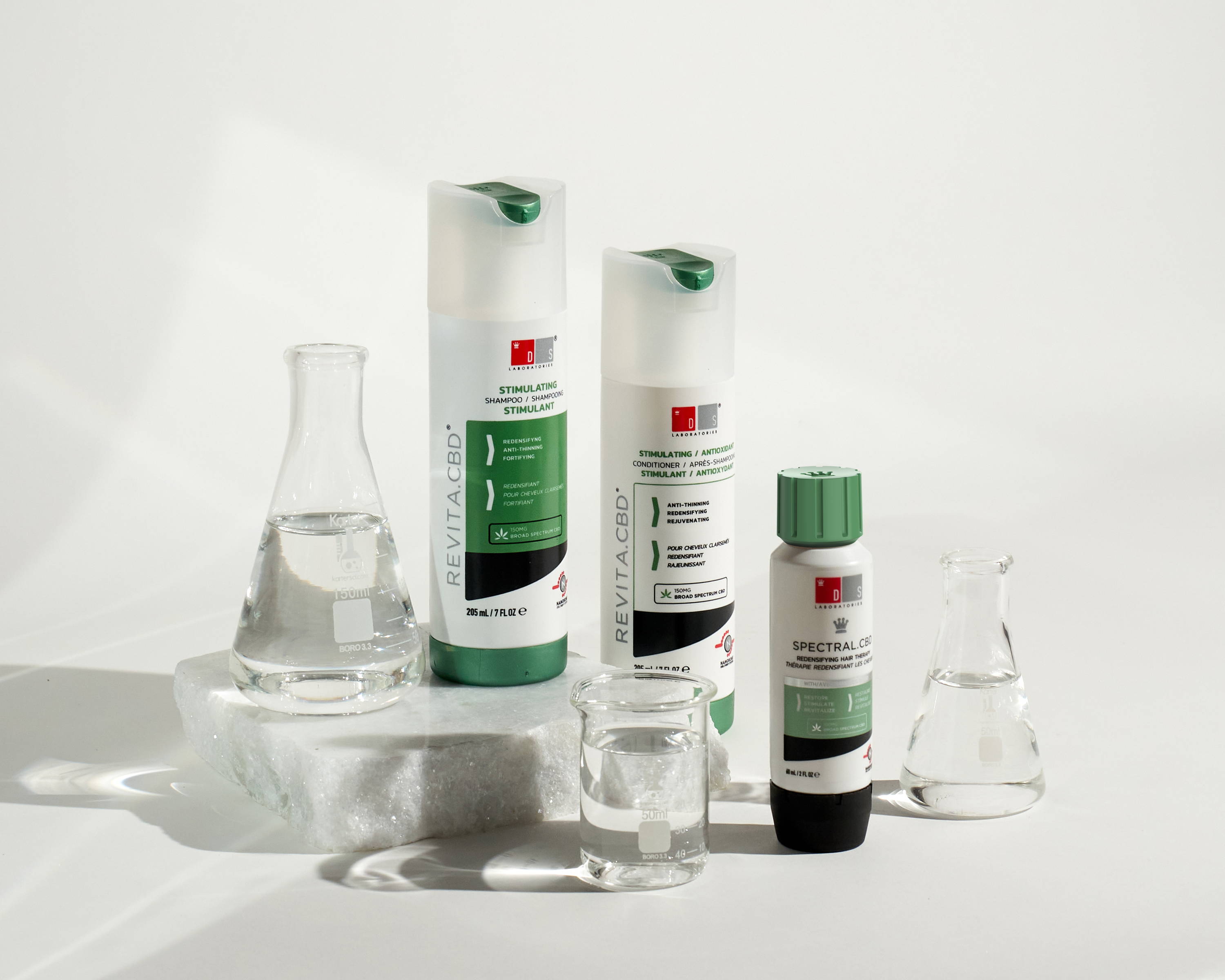 ---
A new study on the effects of broad-spectrum cannabidiol on scalp inflammation caused by Scalp Psoriasis or Seborrheic dermatitis has found promising results for the novel ingredient.
Efficacy and Tolerability of a Shampoo Containing Broad-Spectrum Cannabidiol in the
Treatment of Scalp Inflammation in Patients with Mild to Moderate Scalp Psoriasis or Seborrheic Dermatitis
Colombina Vincenzi
Antonella Tosti

Nigrisoli Hospital Bologna, Bologna, Italy; Dr. Phillip Frost Department of Dermatology and Cutaneous Surgery,
University of Miami Miller School of Medicine, Miami, FL, USA
---
What are Scalp Psoriasis and Seborrheic Dermatitis?
Scalp psoriasis and seborrheic dermatitis are both common skin conditions that give patients redness and dry, scaly patches across their head which commonly result in itching and burning sensations.
These disorders have often been associated with scalp inflammation which is linked with progressing hair loss caused by androgenetic alopecia as well as generally affecting quality of life in a negative fashion, so it is important that they be addressed quickly.
---
Where Does CBD Fit into the Picture?
The effects of Broad-Spectrum CBD as they relate to hair loss have been understood to be antioxidant and anti-inflammatory properties, as well as controlling the production of sebum.
Scalp inflammation is an underlying property of both scalp psoriasis and seborrheic dermatitis, therefore researchers had reason to believe that there could be a link between CBD shampoo and the alleviation of scalp psoriasis and seborrheic dermatitis.
---
What Were the Study Findings?
The study was conducted on 50 subjects who had one of the two conditions, scalp psoriasis or seborrheic dermatitis.
Each subject was evaluated by trichoscopy using a 6-point scale to assess the severity of scalp inflammation based on the density of twisted/glomerular or arborizing vessels.

The symptoms of itching/burning as well as tolerability, subject satisfaction and a clinical evaluation of erythema/scaling were also judged on a 10-point scale.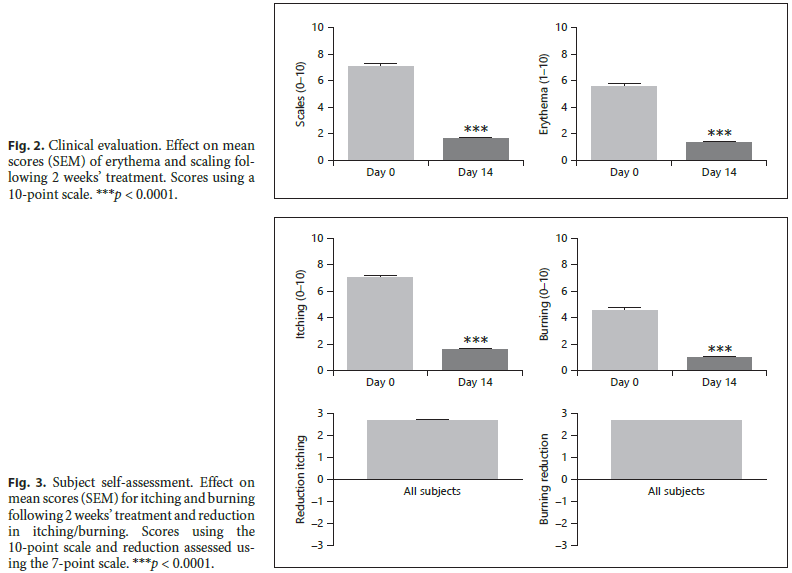 ---
Subjects were instructed to use Revita.CBD shampoo in place of their regular shampoo for a period of 14 days without altering their shampooing frequency and their scalp condition was evaluated before and after.


Researchers found that the subjects had on average seen a reduction of 2.2 points on a 6-point scale for the severity of arborizing vessels, twisted capillaries, and scales.


They also found an average reduction of 4.8 points on a 10-point scale when it came to the severity of erythema and scaling.


Itching and burning symptoms saw a mean reduction of 2.7 points, where a difference of 2 indicates moderate reduction in itching and burning and a difference of 3 indicates great reduction.


Finally, subjects reported at the end of week 2 a mean tolerability and overall satisfaction score of 9 out of 10.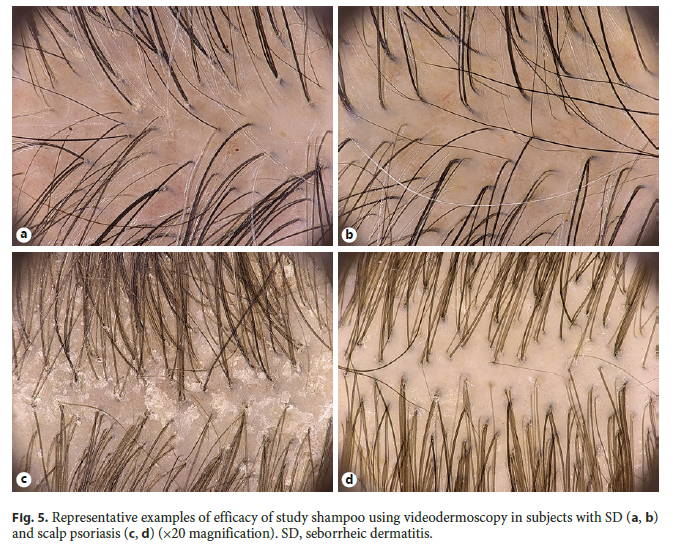 ---
In conclusion, researchers found that replacing current shampooing practices with a CBD shampoo results in a significant reduction in the severity and symptoms of scalp inflammation within 2 weeks.
This was accompanied by great tolerability and treatment satisfaction according to the subjects in the study.
Researchers had the following closing statements upon the conclusion of the study:
"In our study, the study shampoo containing a broad-spectrum CBD was shown to be highly effective in reducing signs of scalp inflammation (arborizing vessels, twisted capillaries, and scales), as well as reducing symptoms of erythema and scaling, itching, and burning, following 2 weeks' use. Baseline severity was similar in males and females, and there was no significant gender difference in terms of reduction in itching and burning, tolerability, or subject satisfaction in males or females."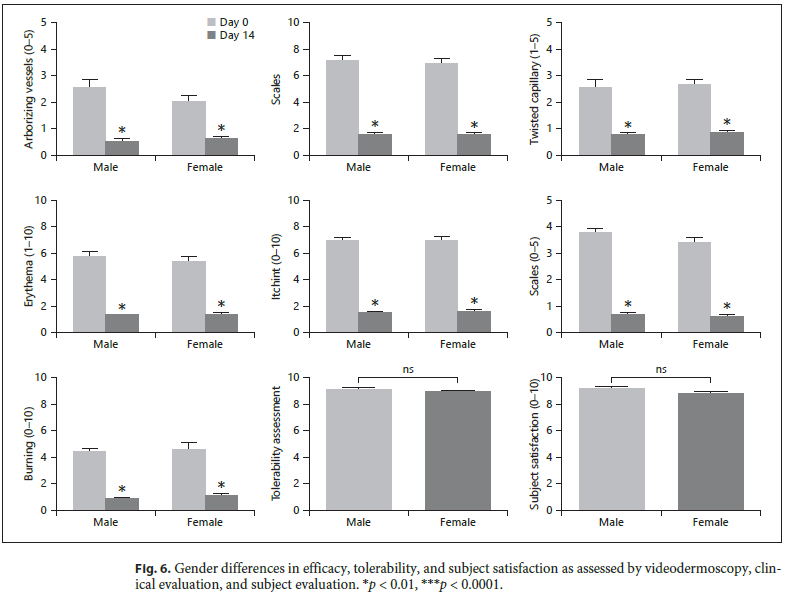 ---
Add Broad-Spectrum CBD to Your Regimen
---
"
This is the best shampoo to prevent and treat hair loss. It delivers caffeine that stimulates hair growth and also counteracts the negative effects of testosterone in hair follicles. If you lose more hair than normal or feel your hair is getting thinner, Revita is the right shampoo for you.
DR. ANTONELLA TOSTI, MD, FAAD
FREDRIC BRANDT.
ENDOWED PROFESSOR OF
DERMATOLOGY
World-renowned Physician, Dermatologist, and Scientist Dr. Antonella Tosti is DS Healthcare's resident Medical Advisor. Dr. Tosti is an Italian physician and scientist responsible for groundbreaking contributions in the field of dermatology. Bringing her authority as the industry's most vocal supporter of commercial and consumer advancements, she remains at the forefront of hair care innovations.