Microneedling for the Treatment of Hair Loss

---
MIcroneedling (MN), also known as collagen induction therapy, was invented about 20 years ago by a plastic surgeon. It is the repeated process of piercing the skin with a device containing rows of numerous small sterile needles. These needles puncture the stratum corneum and create tiny micro channels, which activates the wound healing cascade. This wounding process leads to the increased production of collagen and elastin, stimulation of blood vessel formation (neovascularization), and activation of growth factors and stem cells. Also, these channels allow the bypass of the protective layer of the skin (stratum corneum) so that medications can be delivered directly to the dermis where it is truly needed to enhance the effects of the topical therapy.
---
What Kind of Microneedling Devices Are Available?
There are several MN devices on the market, both for professional or at home use, but there are only 2 basic types: Dermarollers and Dermapens. Dermarollers have a long handle with a drum shaped end that is studded with numerous small needles. The device is rolled over the area to be treated several times and in different directions to create many superficial punctures in the skin. Dermapens are electrically powered devices that deliver stamp-like motions.
The needles on both these devices are available in varying lengths 0.5-3mm, and varying diameters 0.1-0.25mm. The length of the needle used; depends on what condition you are treating. For example, treatment of scars requires longer needles. There are other professional devices that combine MN with radiofrequency or light emitting diodes to better treat wrinkles, scars and to better deliver topical agents.
---
What Does Microneedling Treat?
MN has been used to treat a variety of conditions, such as wrinkles, scars, skin laxity, hyperpigmentation, vitiligo, actinic keratoses, hyperhidrosis, stretch marks, and certain types of alopecia (hair loss), such as androgenic alopecia and alopecia areata.
Whatever the condition that is being treated, it is important to remember that it takes multiple treatments, done at periodic intervals to achieve good results. It can take up to 6 months to start to see the benefits of collagen induction and remodulation.
---
How Does It Help Androgenic Alopecia?
Androgenic alopecia, or patterned hair loss, is the most common cause of hair loss, which caused by a variety of factors that lead to miniaturization of the hair follicles and subsequent hair loss. Androgens are the biggest culprit, but it is multifactorial, with cortisol, diet, and environment also being implicated.
Recently, MN, platelet rich plasma/platelet rich fibrin (PRP/PRF), and neutraceuticals have shown promise in successfully treating androgenic alopecia. Combination of therapies have been shown to yield superior results to mono therapy alone. Studies with combination therapy that have shown good results include MN and minoxidil, radiofrequency MN with minoxidil, light emitting diode and MN, PRP with MN and Minoxidil, and MN and finasteride.
MN induces collagen production and restructuring, growth of new blood vessels, activation of stem cells, and production of growth factors (TGFbeta, EGF, and PDGF) which aid in hair growth. However, MN also has the added benefit of allowing the direct delivery of medications, like minoxidil, and topical therapies, like PRP/PRF, directly into the dermis where they are needed most to stimulate hair growth. Since the stratum corneum acts as a protective barrier and does not allow full absorption of topicals, MN facilitates deeper and superior penetration of these topicals to aid in better growth than through traditionally fashion.
---
How Does It Help Alopecia Areata?

Alopecia areata is an autoimmune condition where the body attacks the hair follicles leading to hair loss. The treatment of choice is intralesional steroid injections. However, intralesional steroid injections can be painful and lead to atrophy of the skin. MN has shown good results in small studies either alone or with topical steroids. The collagen induction capabilities of MN are thought to counter act the atrophy of steroids and be a less painful alternative to steroid injections.
---
There are at home devices which, when used properly, can yield good results. Professional treatments utilize longer needles, for deeper penetration and superior results. It is advised to have a medical professional perform the treatment because it is safer.
If you are going to try it at home, make sure the device, as well as the area being treated, is clean and sterilized to prevent infection. Never share your MN device with anyone else. Also, follow the directions that come with the device.
DS Laboratories makes 3 different dermarollers: Stimuroller 0.5mm for scalp, Stimuroller+ 1mm for scalp, Stimuroller 0.3mm for face. Each of these contain 540 sturdy titanium needles that glide over your skin easily and relatively painlessly. It comes in a plastic case for easy traveling. Also, it is best when paired with one of their hair loss products, such as Spectral CSF, to give even better results.
---
Are There Any Side Effects?

There are minimal side effects seen with MN treatments if done properly. The most common being transient erythema, pinpoint bleeding, and swelling, all of which usually resolves in less than 5 days. Other possible side effects are bruising, irritation and discomfort. Rare side effects include pain, scarring, dyspigmentation, granulomatous reactions, contact dermatitis and infection. These often occur when the procedure is not performed properly. MN could even trigger reactivation or herpes, spreading of warts or infection, and worsening of acne.
Are There Some People Who Cannot Get Microneedling?

If done correctly, MN can be performed safely on all skin types. However, there are some people who should not receive MN treatments.
•   Diabetes mellitus
•   Active infections, acne, warts, or herpes
•   Patients on blood thinners or who have a bleeding disorder
•   Moderate to severe eczema or psoriasis
•   Keloid scarring
•   Immunosuppressed patients, such as those on chemo or radiation, or transplant patients
•   People with delayed wound healing
---
MN is generally a safe, effective, simple treatment option for hair loss. It works by increasing collagen manufacturing, increasing blood vessel creation, stimulating stem cells, increasing growth factor production, and increasing penetration of topical therapies for hair loss. MN works well alone or in combination with other treatments, such as radiofrequency, light emitting diodes, PRP/PRF, minoxidil, finasteride and nutraceuticals. Hair growth occurs faster and better with combination therapy and the results are long lasting.  
---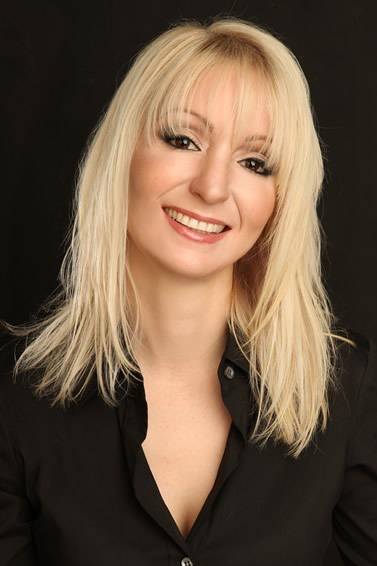 ---
Meet The Doctor Behind The Article
---
Dr. Jennifer Trent is a world-recognized dermatologist, who has published over 40 articles in peer-reviewed journals and 6 chapters in various dermatologic textbooks on surgery and wound care. She also co-authored a textbook on dermatologic diseases and therapy, which was published by McGraw-Hill Co., Inc. She has been interviewed by the American Academy of Dermatology's Dialogues in Dermatology. Dr. Trent has served on several committees at Doctor's Hospital of Sarasota and for American Society for Dermatologic Surgery and on the Sarasota Board of the American Cancer Society. She is currently Medical Director of American Dermatology Associates Inc and voluntary Assistant Professor of Dermatology at the University of Miami.
---
---
Dhurat R, et al. A randomized evaluator blinded study of effect of microneedling in androgenetic alopecia: a pilot study. Int J Trichology. 2013; 5(1): 6-11.
Fertig RM. Microneedling for the treatment of hair loss. J Eur Acad Dermatol Venereol. 2018; 32(4): 564-9.
Hou A, et al. Microneedling: a comprehensive review. Dermatol Sure. 2017; 43(3): 312-39.
Iriarte C, et al. Review of applications of microneedling in dermatology. Cli Cosme Investing Dermatol. 2017; 10: 289-298.
Jha AK, et al. Platelet rich plasma and microneedling improves hair growth in patients of androgenetic alopecia when used as a adjuvant to minoxidil. J Cosme Dermatol. 2019 Jan 28. doi: 10.1111/jocd.12864. Epub ahead of print. PMID: 30693667.
Polanca de Silver S, et al. The role of photobiomodulation when associated with microneedling in female pattern hair loss: a randomized, double blind, parallel group, three arm, clinical study protocol. Medicine. 2019; 98(12): e14938.
Ramaut L, et al. Microneedling: where do we stand now. J Plast Reconstr Aesthet Surg. 2018; 71(1): 1-14.
Singh A, et al. Microneedling: advances and widening horizons. Indian Dermatol Online J. 2016; 7(4): 244-54.
Yu AJ, et al. A pilot split scalp study of combined fractional radio frequency microneedling and 5% topical minoxidil in treating male pattern hair loss. Clin Exp Dermatol. 2018; 43(7): 775-81.