 How To Prevent & Treat Hair Loss Guide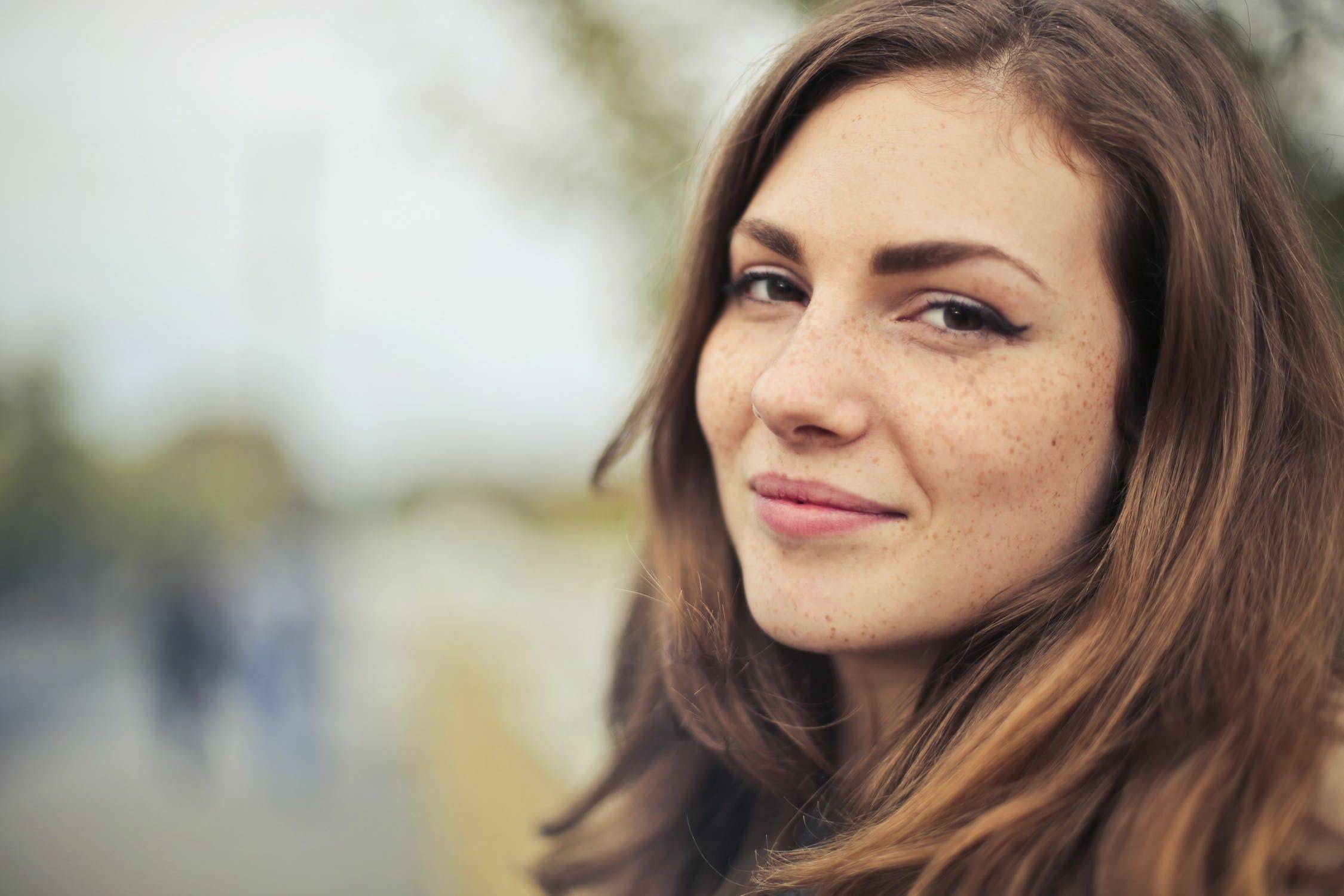 How To Prevent & Treat Hair Loss
We all want to look and feel our best. But when you're experiencing thinning hair and hair loss, it can seem like looking our best isn't possible. Since it's more helpful to understand why something is happening before trying to fix it, let's take a look at some of the causes of hair loss. Once we understand why this might be happening, we can then look at the best ways to treat it. This article will show you what you can do to prevent hair thinning and loss as well as restore hair growth. Is that even possible? It is! Read on and see how.
Causes of Hair Loss and Thinning Hair
There are many causes of hair loss, the most common being androgenetic alopecia which is genetic. Age is a big factor and we can't do anything about aging but we can do something to halt its progress. Most people will experience some sort of hair loss or thinning as they grow older in years. We naturally lose about 50 to 100 strands of hair each day. The same follicles will continue to regrow those lost hairs over and over. But as we age, some of those follicles will stop working. But don't worry. Most of these causes are treatable.
Male and Female Pattern Baldness
Both men and women can experience pattern baldness. This loss is called androgenetic alopecia and it's in our genes. Hormone deficiencies or changes can also cause androgenetic alopecia but most likely, you inherited it. If mom or dad suffer from pattern baldness, your chances of experiencing this condition also increase, especially as you age. Some young men do experience pattern baldness but over 60% of all men over age 50 will experience some sort and for women it is 40%.
For men, androgenetic alopecia will affect their hair starting from the hair line towards the back of the head. Ladies can expect to see it more on the crown of the head. For both males and females, there are solutions and we'll be looking at those shortly.
Alopecia Areata
You might also notice that some people experience hair loss in round patches on their scalps, eyebrows, facial hair, or any place on the body with hair. This is called alopecia areata and it is either hereditary or related to environmental factors. It isn't common, but it does happen to just over 2% of the U.S. population. The good news? This condition is totally treatable!
Additional Causes of Hair Loss
Diet, stress, vitamin D deficiency, and even pregnancy can play a huge role in hair loss and hair thinning problems. So if you want to keep your hair, make sure you eat healthy (See our Top 10 Foods To Assist with Hair Loss). Stress can be difficult to deal with and it can affect us in so many negative ways. It's super important to manage your stress for a variety of reasons. Warding off hair loss is just one. While vitamin D deficiency can be related to diet, we also obtain it from exposure to sun. So yes, get outside and enjoy that sunshine! It's good for you in more ways than one. Finally, for our female readers, we must admit, pregnancy can be a cause of hair loss. But don't worry as there are ways to restore the luxurious mane and healthy shine you had before you brought those darlings into this world. And we're going to show you how.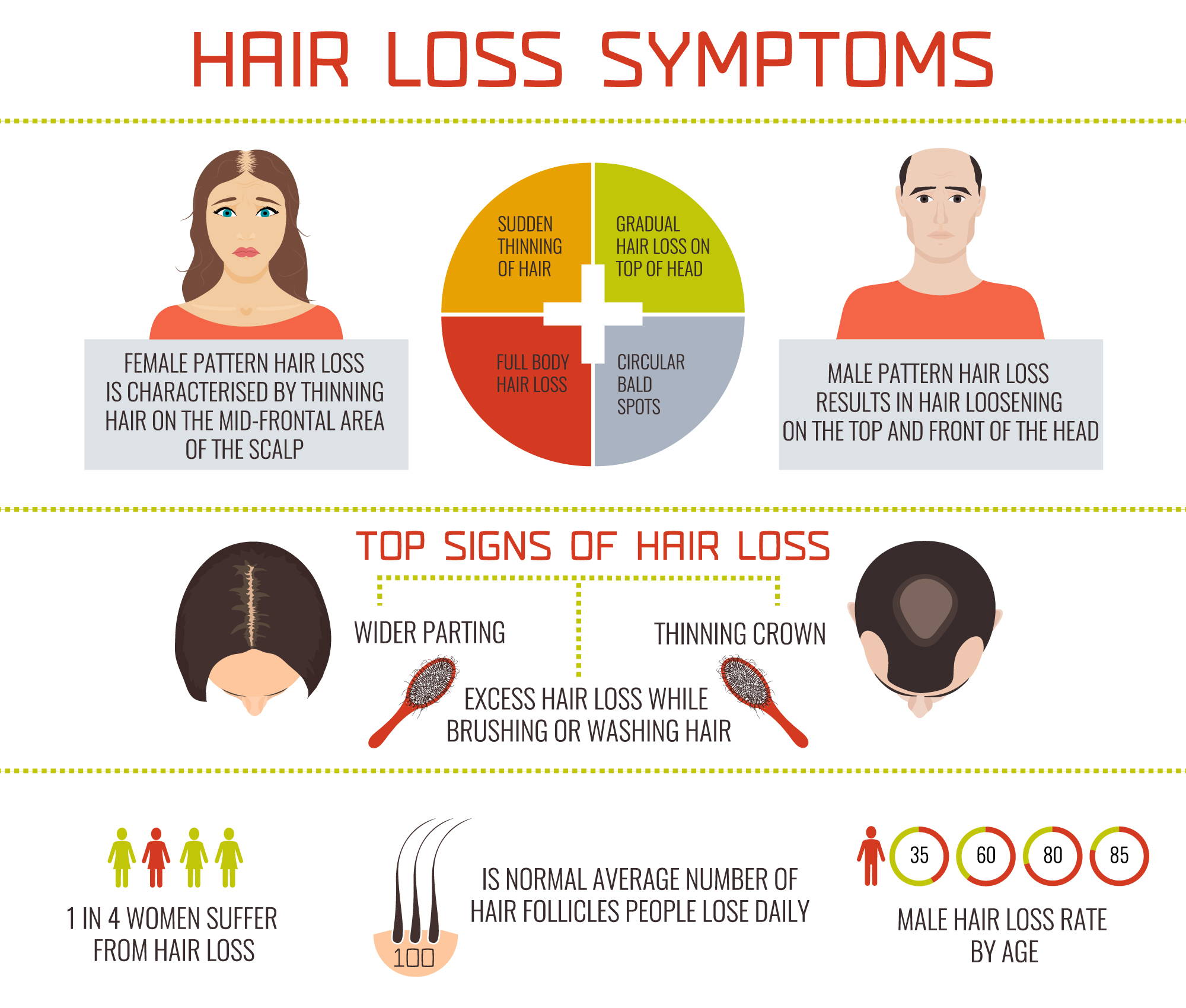 How to Prevent and Treat Hair Loss
Are you becoming frustrated each time you look in the mirror and notice your thinning hair? Do you wish you had the same thick and healthy head of hair you had in your younger days? Is not being confident about how you look causing even more stress? Well, you have come to the right place as we have some great ideas to help you out.
Professional Grade Products
Let's start by looking at some great products that have proven time and time again to restore and regrow hair. These products are backed by years of research among the very top dermatologists. We stand behind these products and know that once you try them, you will too. We've seen how happy consumers can be when they discover a product that actually works and we want that for you too.
Revita
Let's start with Revita Hair Stimulating Shampoo and Conditioner. Revita is a great line that has been clinically proven to provide longer, thicker, and fuller looking hair. It is designed to stimulate hair growth as well as prevent further hair loss. Basically, Revita is skin care for the scalp. It nourishes both hair and scalp with amino acids that promotes growth by strengthening the hair shaft. It is also packed with antioxidants and anti-inflammatories. These help protect against pollutants and chemicals that damage hair and prevent healthy growth.
If Revita Hair Stimulating Shampoos and Conditioners sound right for you, click here to read more and find out how to obtain this great product. Once you start with Revita, you will not be changing shampoos any time soon. It not only promotes healthy growth and prevents hair loss, but it is a great cleanser or conditioner that will leave you with that thick healthy head of hair that can be found with only the best of hair care products.
Revita anti-hair loss tablets will help prevent damage and promote hair growth. This dietary supplement will help with all types of alopecia factors; oxidative damage, inflammatory, and hormonal. Providing a great source of nutritional support, Revita tablets are perfect for fortifying hair growth.
Spectral Line                                                                           
If you need more help with hair loss prevention or restimulating and regrowing hair, you may want to move to the Spectral line of hair care products. Spectral.DNC-N is a breakthrough hair support system that contains Nanoxidil. Nanoxidil is a powerful alternative to commercial-grade minoxidil. Unlike mass produced minoxidil based products, Spectral.DNC-N is going to deliver a broad range of ingredients that will all work together to provide you with a fuller head of hair than you might have thought possible. It has been proven to work for thinning that is clearly visible and not confined to the vertex (crown) of the scalp. Want to know more? You can read all about Spectral.DNC-N by clicking here.
Has your hair been thinning for a while now? Are you in the advanced stages of baldness? Then you may want to move on to the next product in the Spectral line, Spectral.DNC-S. This clinically researched and backed product is for you. Using a great combination of ingredients that perform through complementary pathways, Spectral.DNC-S has been proven time and time again to deliver advanced hair-stimulating effectiveness. It works great for both men and women. Most products will work in the beginning stages of hair loss. But if your hair is in the later stages, click here to find out more about Spectral.DNC-S.
Do you want an all natural product that doesn't use minoxidil? Then perhaps Spectral.RS is the choice for you. This product was developed with advanced technology to combat thinning hair from factors such as aging, environmental pollutants, ultraviolet radiation, styling chemicals, changing hormones, and stress factors. Your going to maintain a gorgeous head of hair with this protective solution. You can read more about Spectral.RS by clicking here.
One more great Spectral product is Spectral F7. This product can be used alone if you're in the beginning stages of hair thinning but if you're in the more advanced stages, you're going to want to use it as a booster. Spectral F7 is going to increase the efficacy of your current treatment program. Please check this product out by clicking here.
Which Hair Treatment System Should I Buy
With all that's out there in the world of hair growth products, it can be difficult to find the one that works for you. We strongly recommend taking this short quiz so you can be sure to have exactly what will work for you. This hair assessment quiz was developed by leading hair loss dermatologist Dr. Antonella Tosti. Dr. Tosti has worked tirelessly to make sure you have the best DS Laboratory product that will work for you.
Proper Nutrition, Stress Reduction, and Alternative Treatments including Supplements
For a full healthy head of hair, you need to watch what you put in your body. Proper nutrition is key to having the best hair possible. Certain foods, such as eggs, brazil nuts, fatty fish, and walnuts all show promise in decreasing hair loss and increasing the health and shine of your hair. Increased vitamin D consumption does the same. Your first step in preventing hair loss should be eating healthy. Not only can it help your hair, it will help all of you.
Sometimes life is tough. We get that. And stress can do great harm to our overall health. Part of that overall health is, you guessed it, your hair. Try as much as possible to reduce the stress factors in your life. In addition, since nobody can totally escape stress factors, make sure you take steps that will decrease its effect on you. Deep breathing, meditation, Yoga, and getting enough sleep have all been shown to help with stress. Also, think about behavioral therapy. Learning healthy ways to manage your stress can be a game changer in promoting an overall healthy and happy self.
Finally, any internet search on alternative treatments for hair loss will reveal a variety of options you can try. We caution you to be careful as not all alternative treatments have been truly researched and tested. Most of them, however, aren't dangerous and even if they don't help, they certainly won't hurt. You might want to try essential oils, ginseng, procyanidin, coffee and even onion juice. These all have properties that can help you prevent hair loss. Even acupuncture, with its ability to reduce stress, is a great alternative treatment.
Summing It All Up
 Hopefully, we haven't overloaded you with hair health information. With more and more research, you will find the amount of options increase greatly. Unfortunately, not all of those options are presented in an honest manner. Beware of quick, fly by night fixes that only take your money and have little, if any, lasting results. When purchasing hair loss prevention and regrowth products be sure to purchase well researched, proven products from a reputable laboratory like those listed above from DS Laboratories. You want the best hair care products possible so do not trust your hair to just anybody. Using these products and the above treatments are sure to give you the shiny, thick, full head of hair that you deserve to have.
PRODUCTS MENTIONED IN THIS ARTICLE TO BUY: