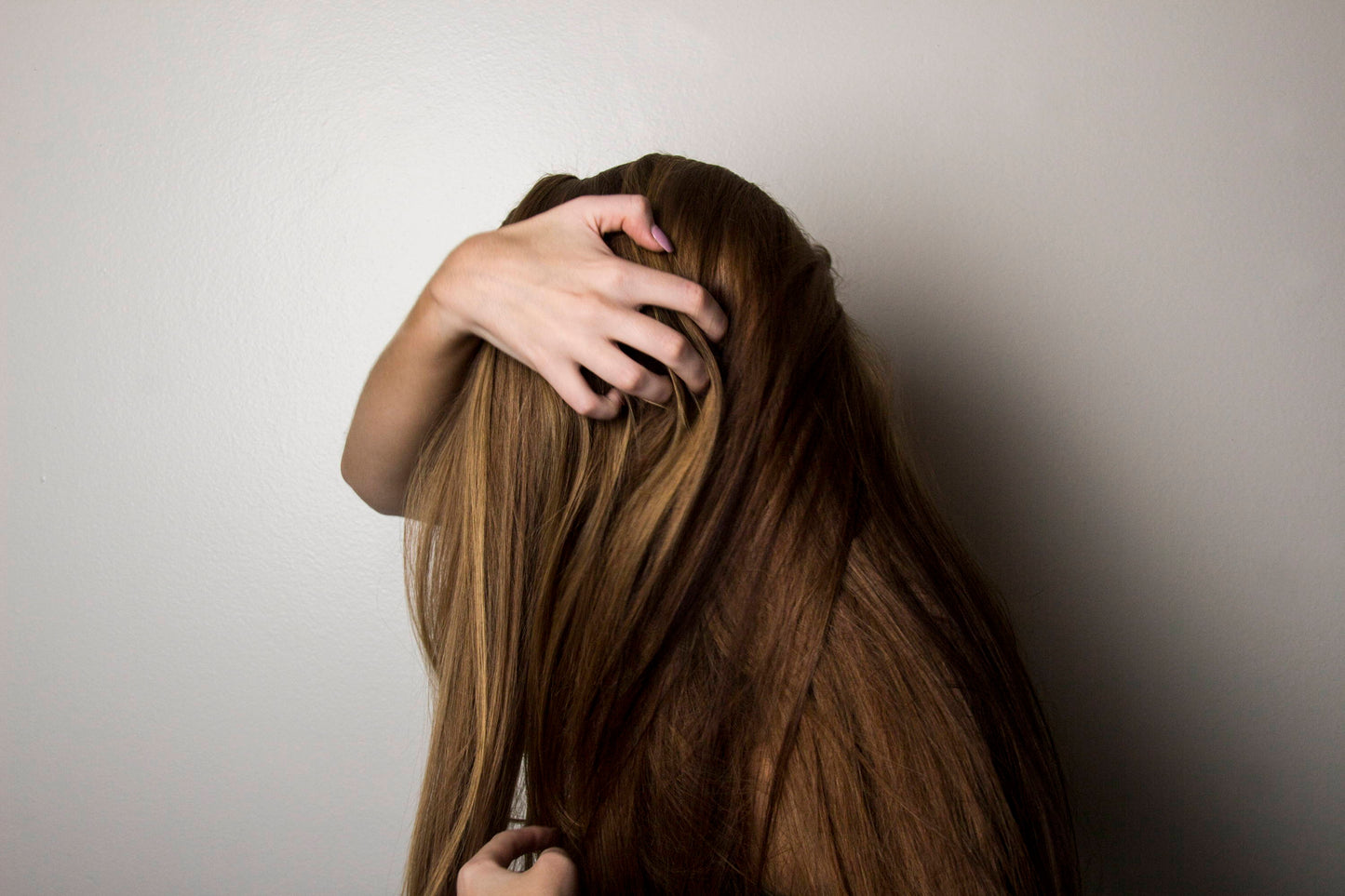 How To Pick The Best Shampoo For Your Hair
Choosing the right shampoo for your hair can be an overwhelming process. You only need to stroll down the hair care aisle at your local supermarket or drug store to realize there are so many options. Should you choose color enhancer or color protectant shampoo? Or shampoo to thicken or soften your hair? What about the options that add shine, volume, or moisture? Before you start shopping, it is important to step back and think about what your hair really requires from your hair care products. Here's our guide on how to pick the best shampoo for your hair.
Think about what your hair really needs.


Before heading down the shampoo aisle, take a step back, and consider what your goals are for your shampoo products. What does your hair really need? From there, you can narrow down your options, which can help you choose the right product. If you are struggling to identify your needs, talk with your stylist or dermatologist.
The purpose of shampoo is to clean the hair of dirt, debris, odors, and excess oil. Hair can trap allergens, too, such as dust and pollens. Thus, regular cleaning important not only for your looks but is also necessary for your health. A good shampoo can do far more than leaving your locks fresh. It can also hydrate your hair and scalp and deliver nutrients that help stimulate hair growth and repair existing follicles.    
---
Start with your scalp in mind.
Healthy hair starts with a healthy scalp. Thus, knowing your scalp type is essential for choosing a good shampooing product.
For an oily scalp, look for a shampoo that does not claim to moisturize or hydrate your hair. Hydrating shampoo often locks in the oils in your scalp and hair as opposed to removing them. This can be great for people with dry scalp and hair, but if you already have an excess of oil, you don't want to add any more oils. Rather, you may want to try a shampoo that focuses more on volume or strengthening, as these tend to be more successful at removing oil from your hair and scalp.
For a dry scalp, look for a shampooing product that uses natural ingredients to hydrate your scalp and hair. For example, products that contain emu oil or plant oils (shea butter, olive oil, coconut oil) can lock in moisture in your scalp.
For a flaky scalp, it is helpful to know whether the flakes are caused by dryness or dandruff. Dry scalp is usually accompanied by smaller flakes, whereas dandruff typically has larger flakes that look more oily. Dandruff is actually caused by an excess production of sebum (oil) in your scalp. If you are struggling with dandruff, certain key ingredients can help reduce the flaking and inflammation on your scalp.
Zinc pyrithione 2% is the most effective anti-dandruff ingredient as it fights fungus and bacteria that can grow on your scalp. It is especially helpful in treating seborrheic dermatitis.


Pomegranate peel extract contains punicic acid, which controls oil production on your scalp.


Glycolic acid 5% is a good exfoliator that helps clear away flaking on your scalp, allowing for the good ingredients in your products to penetrate your scalp and revitalize it. Similarly, glycolic acid makes hair feel soft and smooth.


Rosemary extract is a natural, gentle astringent that cleanses the scalp and reduces inflammation. People who have dandruff often suffer from inflammation on their scalp.



Tea tree oil is also an effective treatment for a flaky, itchy scalp. This natural ingredient can help soothe the scalp and increase blood flow to encourage skin and hair repair.
---
Be wary of certain ingredients.
Understanding the ingredients label on a shampoo product is difficult, to say the least. Most of the ingredients seem foreign, and some are just plain hard even to pronounce. Yet, knowing what ingredients are in your shampoo is an important component of picking the best shampoo for your hair.
When you are looking for a shampoo, look to see if it contains sulfates. Recently, sulfates have received some negativity in the hair care community because they strip the hair of its natural oils, making strands more dry and brittle. Traditionally, sulfates added that lathering element to our daily shampooing that made us feel like our hair was really getting clean. Yet, the more we learn about what our hair really needs, the less we realize that our hair needs to be lathered up to get clean. However, you may have to massage your hair a little more to get clean if you opt for a sulfate-free shampoo. Most sulfate-free shampoos proudly state they are sulfate-free on their front-label, so the product likely contains sulfates if it is not obvious. To verify, scan the ingredients label for compounds that contain "sulfate" in them, such as sodium laureth sulfate and ammonium lauryl sulfate.
Parabens and formaldehyde are other ingredients you want to be wary of when looking for a shampoo. These ingredients act as preservatives and have the potential to cause health concerns, such as disrupting hormonal cycles and significantly irritating the skin.
---
Picking a shampoo to fight hair loss
Most adults will experience some form of hair loss at some point in their lives. For example, over 85% of men experience hair loss after age 50, and most women have some hair thinning after menopause. Shampoos that fight hair loss can be a great alternative to medications (like finasteride) and hair transplant surgery. Yet, not all hair regrowth shampoo systems are created equally.
When shopping for a shampoo to regrow your hair, look for a product that treats the root cause of hair loss. In most people, DHT (dihydrotestosterone) is the main culprit of hair loss. When DHT levels increase, it can turn off the growth cycle of hair follicles. Thus, hair regrowth shampoos should effectively target and block DHT in the scalp. Known DHT blockers include caffeine, biotin, and ketoconazole. In particular, ketoconazole is an antifungal product that has been clinical proven to block the conversion of testosterone to DHT in the scalp. Additionally, ketoconazole fights fungus and bacteria that can suppress hair growth and cause scalp inflammation.
Along with caffeine, biotin, and ketoconazole, look for hair growth shampoos that contain:
Procyanidin B2 (apple extract) - a powerful antioxidant

Taurine - the body's most abundant amino acid that promotes keratin production

Niacinamide (a form of vitamin B3) - prevents inflammation and supports cells

TriCopper Peptides - serves as an anti-inflammatory and promotes tissue repair

Rooibos tea - a plant-based ingredient that increases hair growth and suppresses loss

Ornithine - a key enzyme that supports hair growth, strength, and prevents early hair loss
For a shampooing and conditioning system that fights hair loss and supports healthy hair growth, consider the Revita High Performance Hair Stimulating Shampoo and Conditioner. With this system, you have access to dermatologist-approved, professional-grade hair growth products that work to revitalize your scalp and hair. People using this system notice visible results with the first use.
---
Not sure what your hair really needs?
Reach out to an expert at DS Laboratories. Whether you are treating damaged hair from sun exposure or coloring, or you are fighting androgenic alopecia or hormonal hair loss, DS Laboratories has a solution to bring vitality back to your hair.  
---
---
SHOP THE TOP RATED QUALITY SHAMPOOS FROM DS LABORATORIES FOR EVERY HAIR TYPE AND HAIR NEEDS