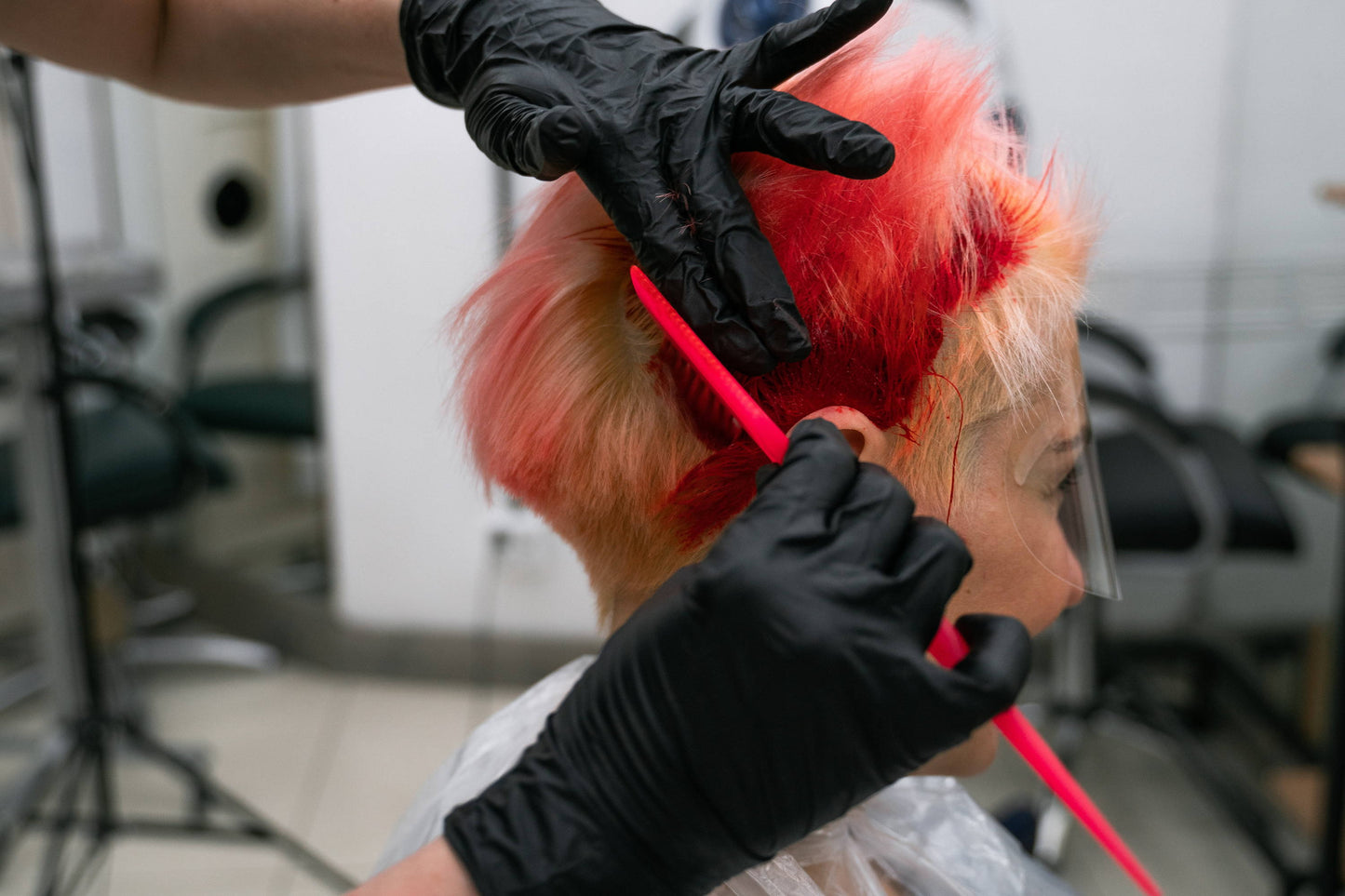 How To Maintain Colored Hair: The Ultimate Guide To Protecting Against Damage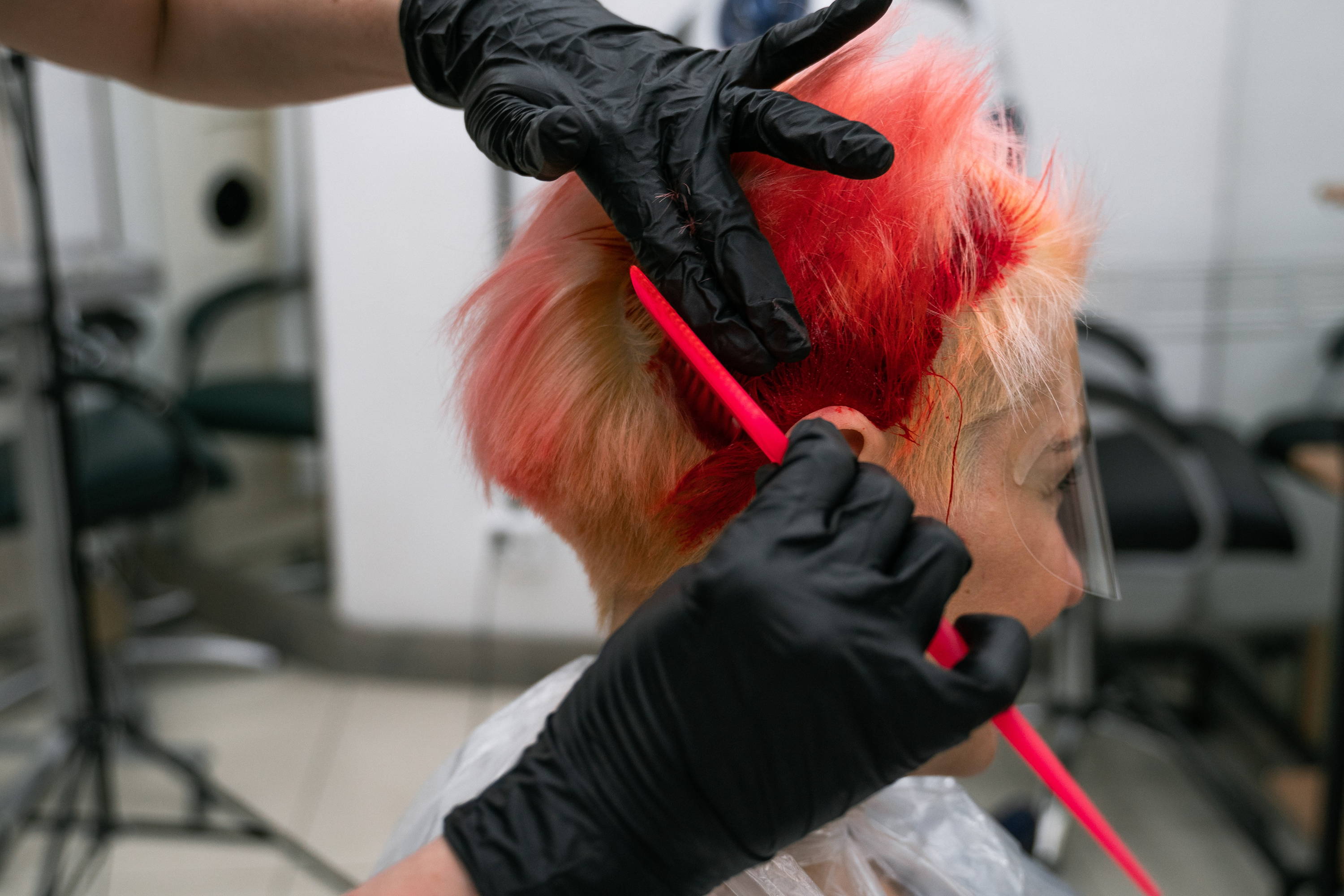 ---
Balayage, ombre, highlights, and low lights — there are so many ways to change your hair color and looks that it can be easy to forget to give your hair the care it needs. While gorgeous and eye-catching, bleaching and coloring alter hair's chemical state, making it more susceptible to damage.


Colored hair needs more nourishment and care than natural hair that hasn't been chemically treated. If you want to maintain your hair's lovely color and health, you'll need to indulge in specially formulated hair care products and treatments to keep it looking lustrous and healthy.


Color-treated hair is generally more fragile. You'll have to put in a little extra effort so it remains well-nourished.


Take a look at some products for maintaining colored hair:
---
Fragile, over-processed hair requires cleansing products that will hydrate and nourish strands so they get much-needed TLC. You can use a color-protectant shampoo to protect your hair, balance its natural pH, and maintain your hair color.


Avoid washing your hair daily since doing so can strip your hair of its essential oils, making it dull, brittle, and more prone to damage. You can use a color-safe dry shampoo in between washes on days when it's feeling a bit greasy.
---
Conditioners form a protective barrier along your strands that seal the cuticle and protect their color. It can also add shine and volume while enhancing and preserving hair's vibrance and rich hue. A good conditioner for colored hair will help you combat dullness by locking in moisture, leaving hair soft, supple, and healthy.
---
Hair masks nourish and hydrate colored hair to keep it from becoming dry, damaged, and frizzy. Even before your strands start looking dull and damaged, use a good hair mask twice a week. It can give your weakened strands moisture, nourishment, and make your hair color last longer.
---
Did you know that you can style your hair while nourishing it?


That's exactly what bond smoothers do. They usually come in lightweight or cream formulas that strengthen, hydrate and moisturize hair while giving you extra hold and taming flyaways. Plus, they protect hair from heat damage without weighing hair down.
You can thus safely style your hair and get better-looking results!
---
Hair loss, for the most part, is curable. If you're unable to resolve the problem by eating a balanced diet and maintaining a stress-free lifestyle, we recommend consulting a doctor or trichologist who will examine and diagnose the root cause of your hair loss and provide a customized treatment plan for it.
---
Heat protectants are another group of styling products that protect hair from heat styling tools. Of course, the best option is to give your hair time to recuperate from chemical treatments but if you're having a hard time staying away from curling irons, straightening irons, and blow dryers, use a heat protectant.
Usually sprayed or applied before styling, these products minimize damage caused by heat styling. They coat your hair with a protective layer so it doesn't become as dry or damaged.
---
Bleaching and coloring hair strips it of moisture and makes it more prone to damage. You can counteract the loss of hydration with lightweight hair oil or serum. The oil forms a protective layer, shielding it against damage from dyes and heat-based tools.


It smoothens the hair's cuticles, making your strands silkier, softer, and shinier without making them look greasy or weighing them down.
---
Ingredients To Avoid if You Have Color-treated Hair
If you have colored hair, there are ingredients you must avoid at all costs. Before purchasing any of the products mentioned in the previous section, check the ingredient list and make sure the product doesn't contain any of the following chemicals.


Sodium lauryl sulfate (SLS) and sodium laureth sulfate (SLES) - They may give you a bubbly lather in the shower, but they can cause hair color to come off. They can also overly strip your strands and scalp of oil, leaving you with a dull, faded look.
Alcohol and salt - Ever notice how alcohol and saltwater make your skin drier? They do the same thing to your strands and can cause already brittle hair to become even more parched. Alcohol can also remove the dye from your hair.
Clarifying agents like charcoal and salicylic acid - They lift the dye from your strands which can cause your hair color to fade over time.
---
Using the right products with the right ingredients can help you care for your color-treated hair easily, but they're not the only course of action you can take. Remember, what you eat affects the health of your locks, so eat a balanced diet to give your hair the nutrients it needs to thrive. Combining the right hair care products with a good diet will give it what it needs to become strong and healthy no matter your hair color.
---
Preserve and Extend Your Color With These Products
---