Hand Hygiene Recommendations by The CDC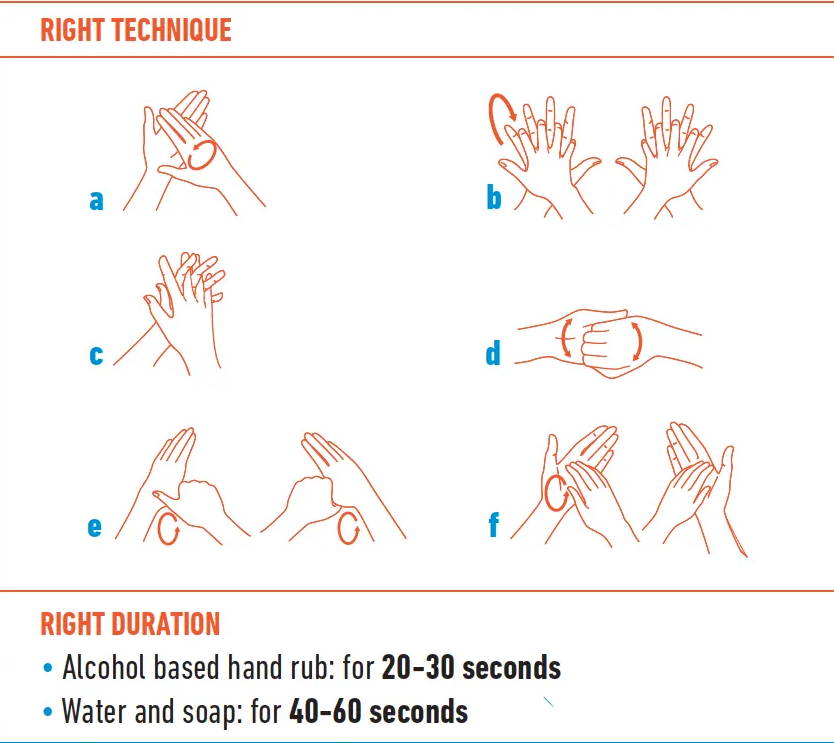 It's never been as important as it is today to ensure your hands are clean. Hands play a crucial role in the transmission of germs and viruses. As we know it today, COVID-19, aka Coronavirus, also gets transmitted through the hands touching your face if your hands are not clean and have come in contact with the virus.
COVID-19 virus primarily spreads through droplet and contact transmission. Contact transmission means by touching infected people and/or contaminated objects or surfaces. Thus, your hands can spread the virus to other surfaces and/or to your mouth, nose or eyes, IF you touch them.
Believe it or not, hand hygiene has become a matter of life or death for many. It's critical to understand that this plays a big role in combating the spread of the virus, among many or most germs that cause illness.
WHY IS HAND HYGIENE SO IMPORTANT IN PREVENTING INFECTIONS, INCLUDING COVID-19?


Hand hygiene is one of the most effective actions you can take to reduce the spread of pathogens and prevent infections, including the COVID-19 virus. Community members alike can play a critical role in fighting COVID-19 by adopting frequent hand hygiene as part of their day-to-day practices.
HAND HYGIENE RECOMMENDATIONS RIGHT FROM THE CDC


Hand hygiene is an important part of the U.S. response to the international emergence of COVID-19. Practicing hand hygiene, which includes the use of alcohol-based hand rub (ABHR) or handwashing, is a simple yet effective way to prevent the spread of pathogens and infections in healthcare settings. CDC recommendations reflect this important role.


The exact contribution of hand hygiene to the reduction of direct and indirect spread of coronaviruses between people is currently unknown. However, hand washing mechanically removes pathogens, and laboratory data demonstrate that ABHR formulations containing 80% ethanol or 75% isopropanol, both of which are in the range of alcohol concentrations recommended by CDC, inactivate SARS-CoV-2.


ABHR effectively reduces the number of pathogens that may be present on the hands of healthcare providers after brief interactions with patients or the care environment.

---
HAND SANITIZER NOW AVAILABLE TO BUY