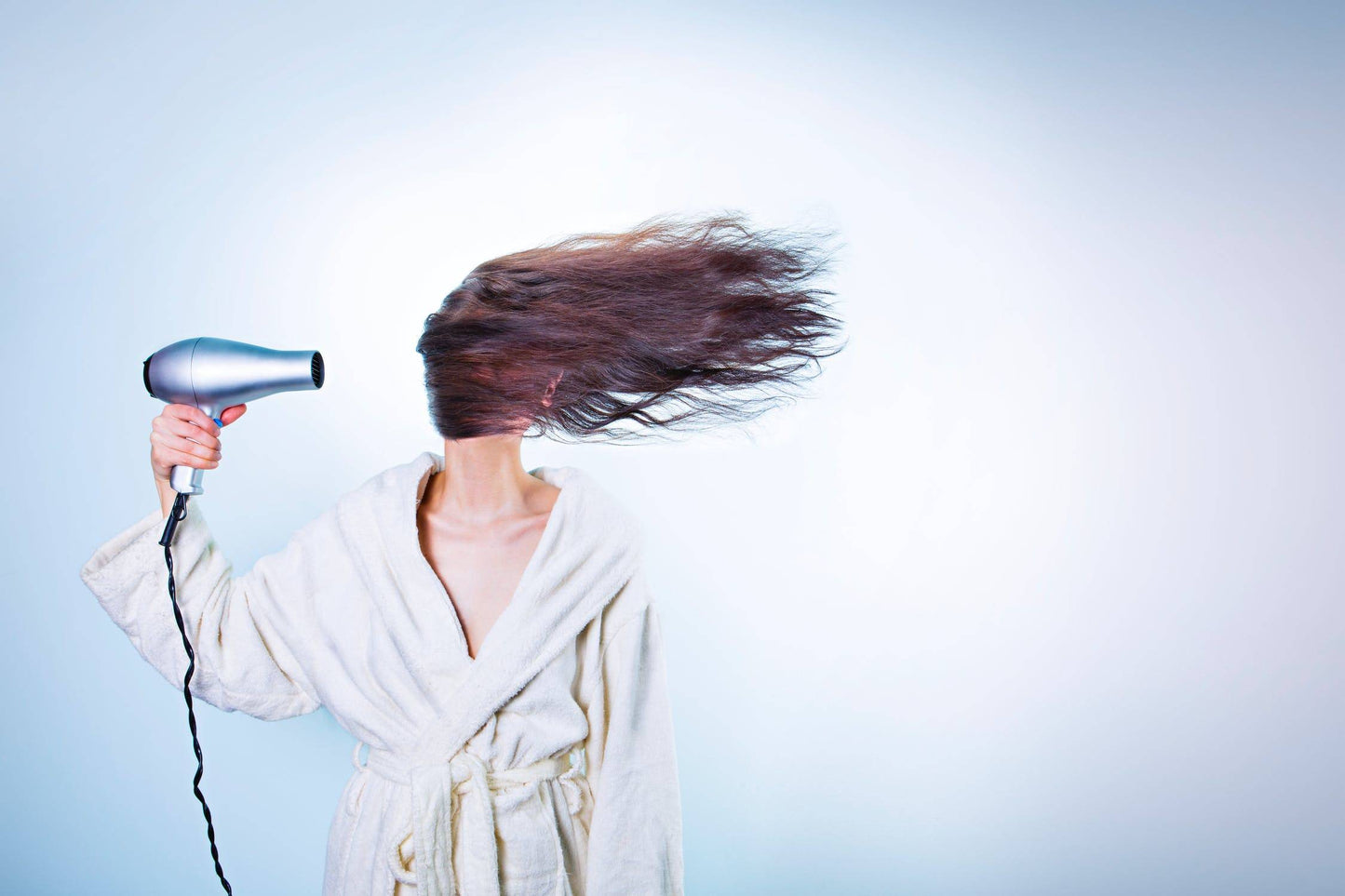 Can Rebonding Cause Hair Loss?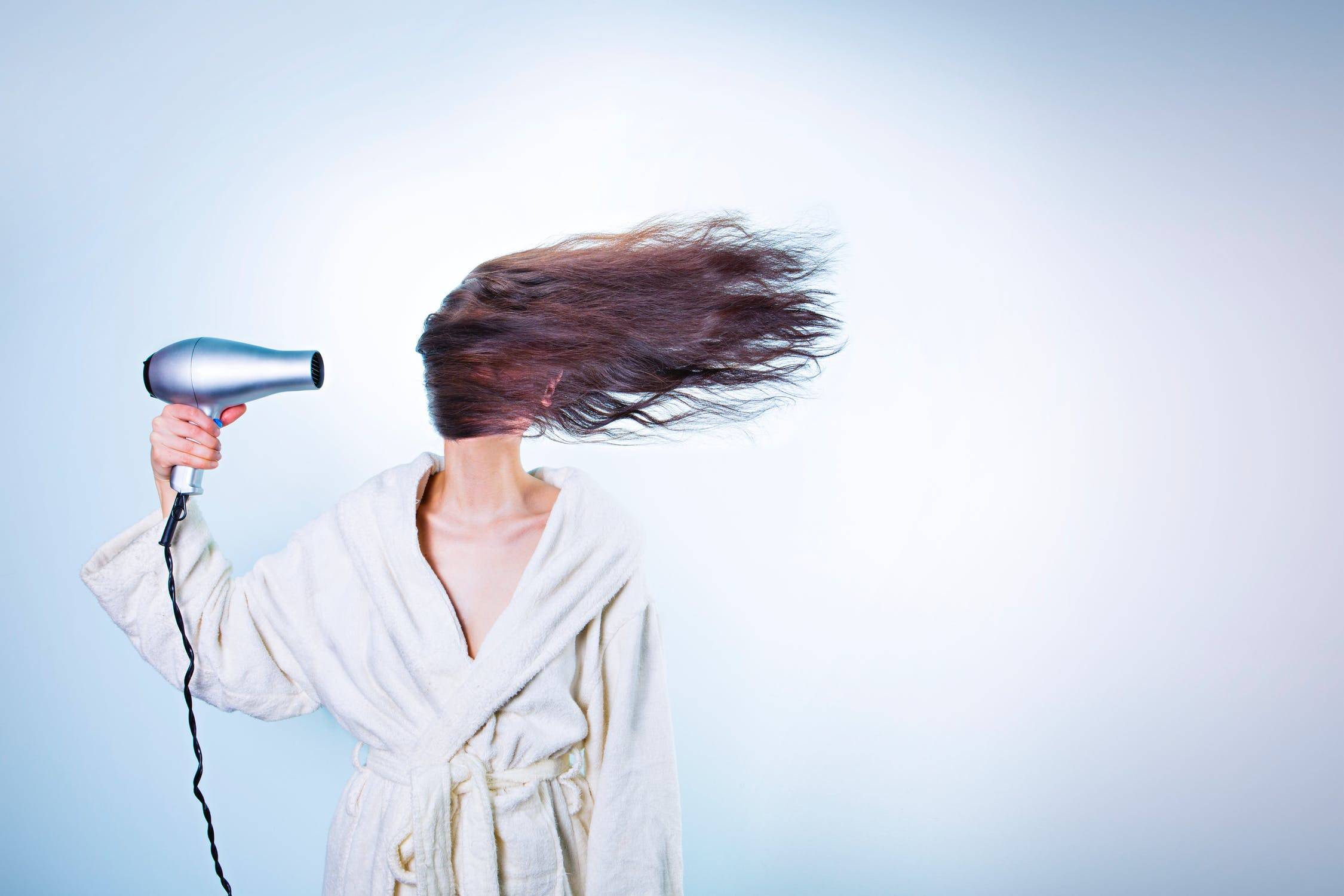 Curly hair is unreliable. It changes with the weather and seems temperamental in the mornings. Trying to control the curls is a never-ending battle for many people, which is why straight hair is so appealing. However, beyond the simplicity of straight hair is people's misguided perception of professionalism, with many people viewing natural curls as childlike or wild. Whatever the reasons for wanting straighter locks, learn about the rebonding process before diving in headfirst.
What is Rebonding?
Rebonding is a chemical process that helps tame and straighten curly and frizzy hair better than most available remedies. The primary draw of rebonding is, unlike OTC relaxers and straighteners, the process is semi-permanent, with the results lasting about six or seven months. However, because hair will continue to grow, most people require touch-ups throughout the year to maintain their desired look, needing a salon visit typically every three to six months.
The reason the process is so effective is the chemicals used. Rebonding doesn't just relax your hair, it chemically rearranges and breaks down the natural bonds in your hair, transforming the hairs predisposition. By utilizing a neutralizer, stylists break the natural cell structure of your hair to restructure it into your desired shape and texture. Because of the semi-permanence of this treatment, make sure you do not want your curls.
How Does Rebonding Work?
The rebonding process is as simple as it is precise. Clients will first undergo a thorough washing with a mild shampoo, followed by a blowout. With the hair clean and dry, the stylist will divide the hair and apply a cream relaxant, using thin plastic boards to ensure it coats each strand of hair. Most people have the cream left on for 30 minutes, but for wilder hair, the stylists may leave it on longer. The longer the cream sits, the higher the risks for damage. Once adequate time has passed, the stylists will steam the hair for an additional 30 to 40 minutes before applying a keratin lotion to achieve the desired straightness.
The last step is applying the neutralizer, which stabilizes the restructured bonds, making your new sleek straight hair permanent. The chemical must remain on the hair for 30 minutes before being rinsed. The stylists will blow-dry the hair before applying a nourishing serum to the hair and ironing it. It is best to avoid washing your hair for at least three days after treatment.
SEE REBONDING BEFORE & AFTER WITH NIA FIX
Does the Rebonding Process Cause Hair Loss?
Every chemical hair treatment comes with risks, and rebonding is no different. However, weighing your options before you choose a procedure is about understanding the potential problems. For rebonding, there are several possible side effects you need to be prepared for, including the following:
Hair loss
Follicle damage
Chemical burns
Hair weakening
Going to an experienced stylist can help mitigate these risks. However, understand that even the most practiced stylist cannot eliminate all risks, and every head of hair is different. A stylist will manage the process, helping to ensure a safe execution, but home care is a significant part of avoiding excessive hair loss after rebonding. For the best results, consider taking the precautions recommended here.
What Precautions Should I Take?
While the process creates an appealing look, rebonding increases the fragility of the hair. There is a strict routine for the care and maintenance of your hair after treatment, and adherence is not optional if you want to protect the health of your hair. Failing to follow the care and maintenance rules can cause significant damage to the hair, including hair loss.
Aside from using a shampoo for straight hair, regular oiling and the application of a high-quality serum to keep the hair shiny, it is recommended that you avoid tying or tucking your hair behind your ears for a minimum of one month. You also need to avoid getting the hair wet for at least three days and avoid wearing any hair accessories for at least a week.
Treatments To Care for Damaged Hair or Hair Loss
The success of rebonding hair is attractive for many curly haired people. However, there is also no avoiding all the potential risks. While most patrons sing the praises of the process, many people have also seen less-than-desirable side effects, including hair loss and dry or brittle hair. Thankfully, there are powerful remedies for most of the mishaps that come from rebonding, primarily from the scientists and researchers at DS Laboratories.
Repair Breakage
The Nia Restructuring and Repairing Shampoo helps to reduce hair breakage and split ends while rehydrating the follicles. The gentle formula helps to nourish, repair and protect the hair with natural ingredients. This shampoo is safe for all hair types and genders. It also repairs damage caused by heat, which can happen during the rebonding treatment. For the best results, combine this shampoo with other NIA products, like the conditioner and Fix system.
Reverse Hair Loss
Hair loss is the nightmare scenario for most people using rebonding to straighten their hair. DS Laboratories understands the stigma related to balding, and they have several products to help reverse hair loss, including two kits: the Women's Hair Loss Kit and Men's Hair Loss Kit. Both packages include Revita Shampoo®, Revita® Conditioner and Spectral.F7®. However, the women's kit also has Spectral.CSF, whereas the men's kit has Spectral.DNC-N®. Each Spectral product is gender-specific for hair loss.
Rebonding is an effective treatment for untameable curly or frizzy hair, but keep in mind it is a semi-permanent solution, meaning you will have to live with it for at least seven months or more. Natural curly hair is a hassle on most days, but it is something that gives your look personality and flair. If you straighten your curls with the rebonding process, make sure it is what you really want and not what others expect. If you have questions about the side effects of hair rebonding, or if you wish to discuss other hair care products, contact a DS Laboratories representative.
---
SHOP SHAMPOO TO PROMOTE HAIR GROWTH