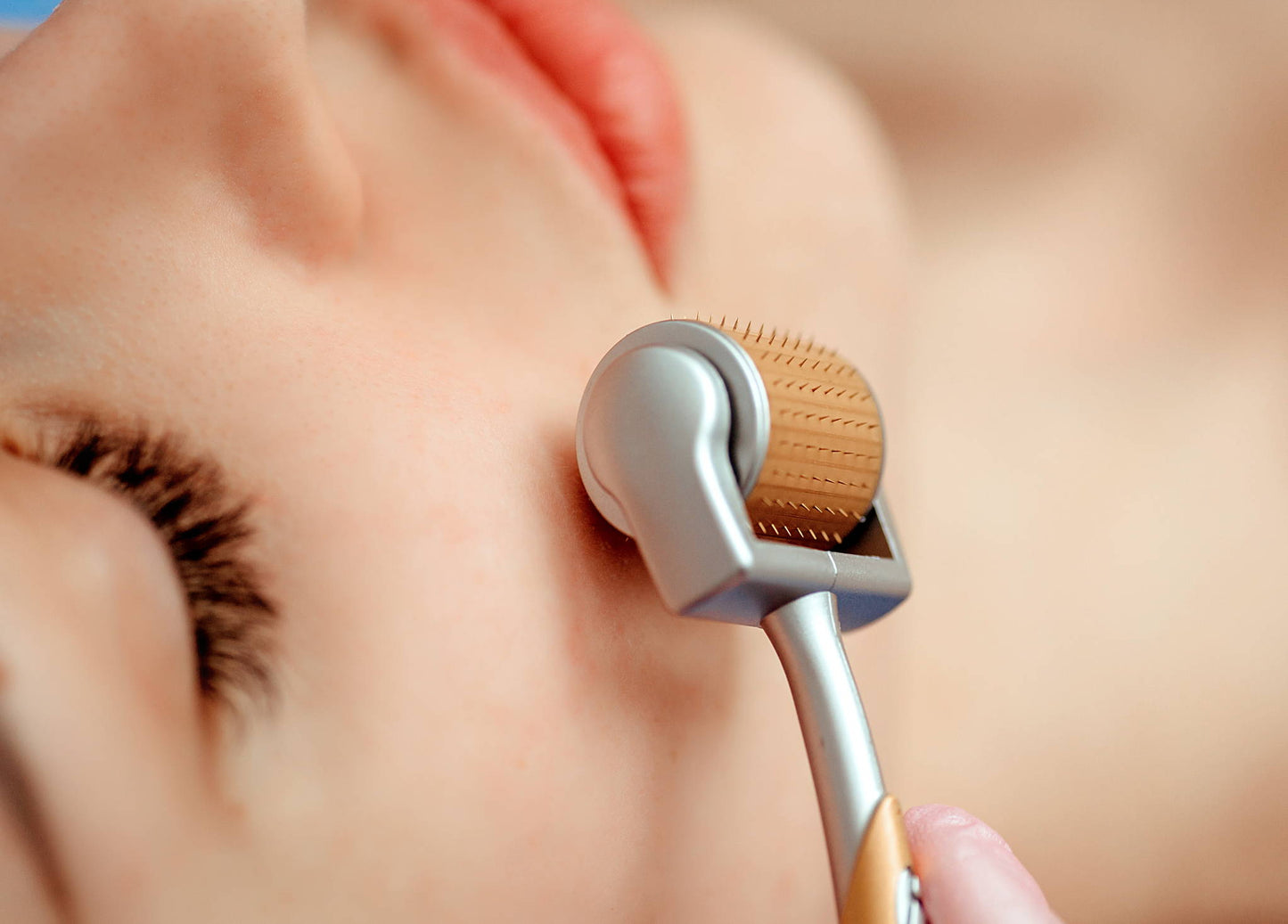 Can I Use Vitamin C Serum After Microneedling?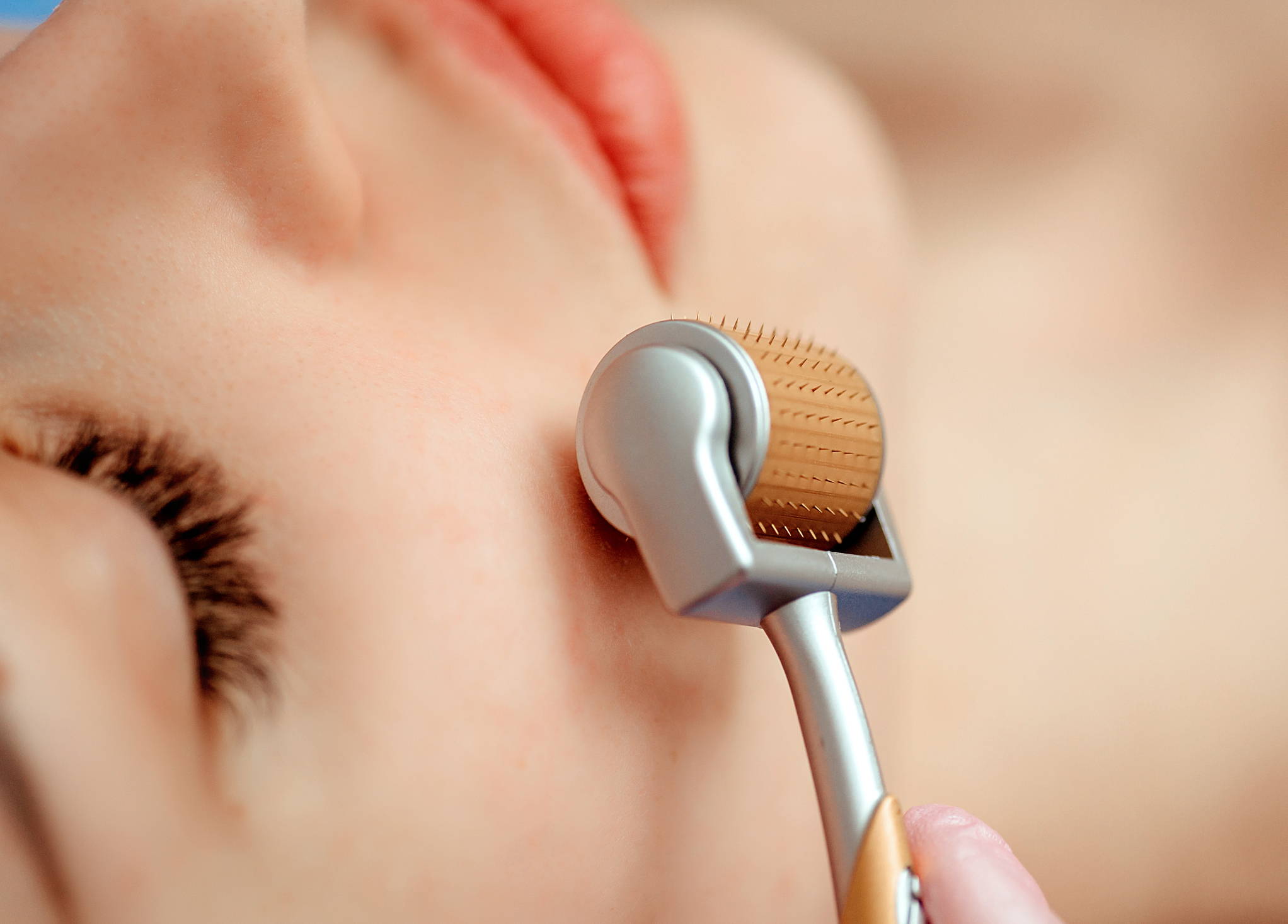 ---
Vitamin C possesses remarkable properties for the skin. As a potent antioxidant, this vitamin corrects sun damage, combats pollutants, and firms up the skin. Yet, despite all of its incredible benefits, it is not ideal to use following certain skin treatments - specifically microneedling. You will not want to use vitamin C after microneedling because it can be too abrasive on vulnerable skin. Here are the ins and outs of why you don't want to use vitamin C right after microneedling and when you can start using it again.
---
Why Can't I Use Vitamin C Serum After Microneedling?

Microneedling causes microtraumas in the skin. Tiny needles prick the skin so that it forces nutrient and oxygen-rich blood to the surface of your skin to promote tissue healing and regeneration. Another benefit of creating small tears in the skin is that it enables more collagen and elastin production. These two proteins help give the skin firmness and reduce the visibility of wrinkles and lines.
Because of the minute traumas to the skin, you will want to avoid certain products immediately after a microneedling session. A vitamin C serum is one such product you won't want to use for 2-3 days following your microneedling treatment. Serums are highly potent, meaning they may irritate your skin after your procedure.
Incidentally, you will also want to avoid scented products, Retinol A, alcohol-based toners, and glycolic acid following microneedling. Indeed, anything that exfoliates your skin will be too harsh in the immediate days following your treatment. If you have someone perform microneedling, they should instruct you on what products you can use in the aftermath of your procedure and should let you know when to start using your products again.
---
Skin Healing After Microneedling

Following your microneedling appointment, your skin will likely be slightly red and swollen. You have these side effects because of the increased blood flow to the area to help heal and repair the skin. Your skin will be doing a lot of work in the first days after your treatment, including repairing tissues, getting rid of pollutants and toxins, and rebuilding skin cells and proteins.
Because of all your skin is doing, you will want to avoid using too many products on your skin. Serums, toners, and exfoliants will be too strong for your skin, and you will not want to put make-up over your skin.
Your goal is to allow your skin to heal with as little intervention as possible. A gentle cleanser and moisturizer are likely all the support your skin needs in the days following your procedure. If either your moisturizer or cleanser contains vitamin C, it should be just fine, as it will not be in high concentrations like a serum. Lastly, you will want to be sure to wear a good mineral-based sunscreen. After microneedling, your skin will be susceptible to sunburn, which can be pretty painful.
---
Why Vitamin C Serum is an Essential Part of Good Skincare

Vitamin C is a necessary component of good skincare. With our constant exposure to harsh pollutants like the sun and environmental toxins, it is vital to have something on your skin to combat free radicals.
Because of its antioxidant properties, vitamin C serum is known for:
Reducing dark spots
Minimizing fine and coarse lines and wrinkles
Protects the skin from harmful UV rays
Reduces redness
Brightens the skin
Decreases the number of acne lesions
You can find vitamin C in some cleansers and moisturizers, but a serum is the best way to get the most vitamin C on your skin.
For the highest concentration of vitamin C on the market (a 25% Ethylated L-Ascorbic Acid + 10% Tetrahexyldecyl Ascorbate), try the DS Laboratories Pure Vitamin C 35% Perfecting and Brightening Serum.
---
Incorporate Vitamin C Into Your Skincare Today