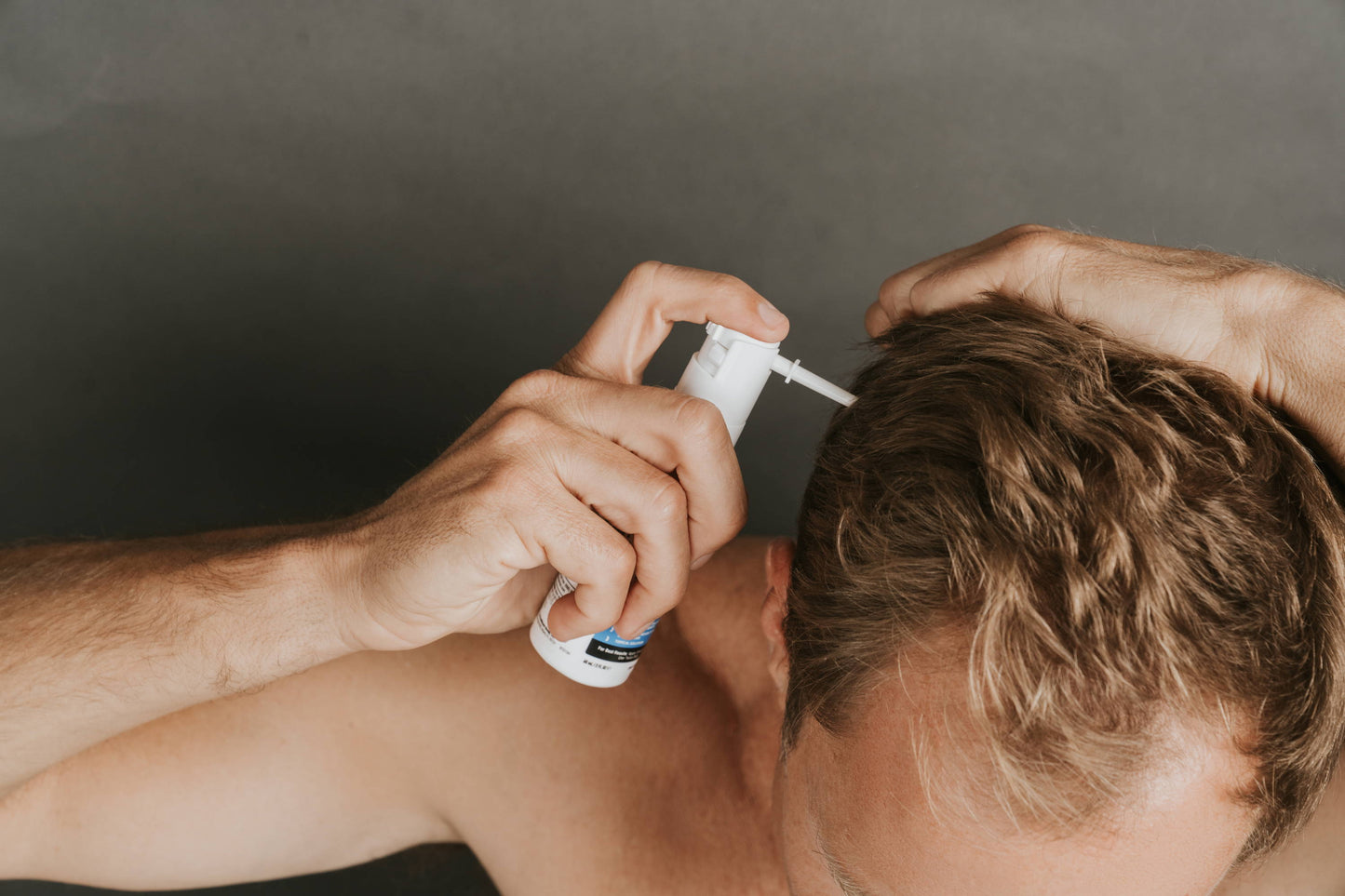 Are Minoxidil Gains Permanent for Hair Growth?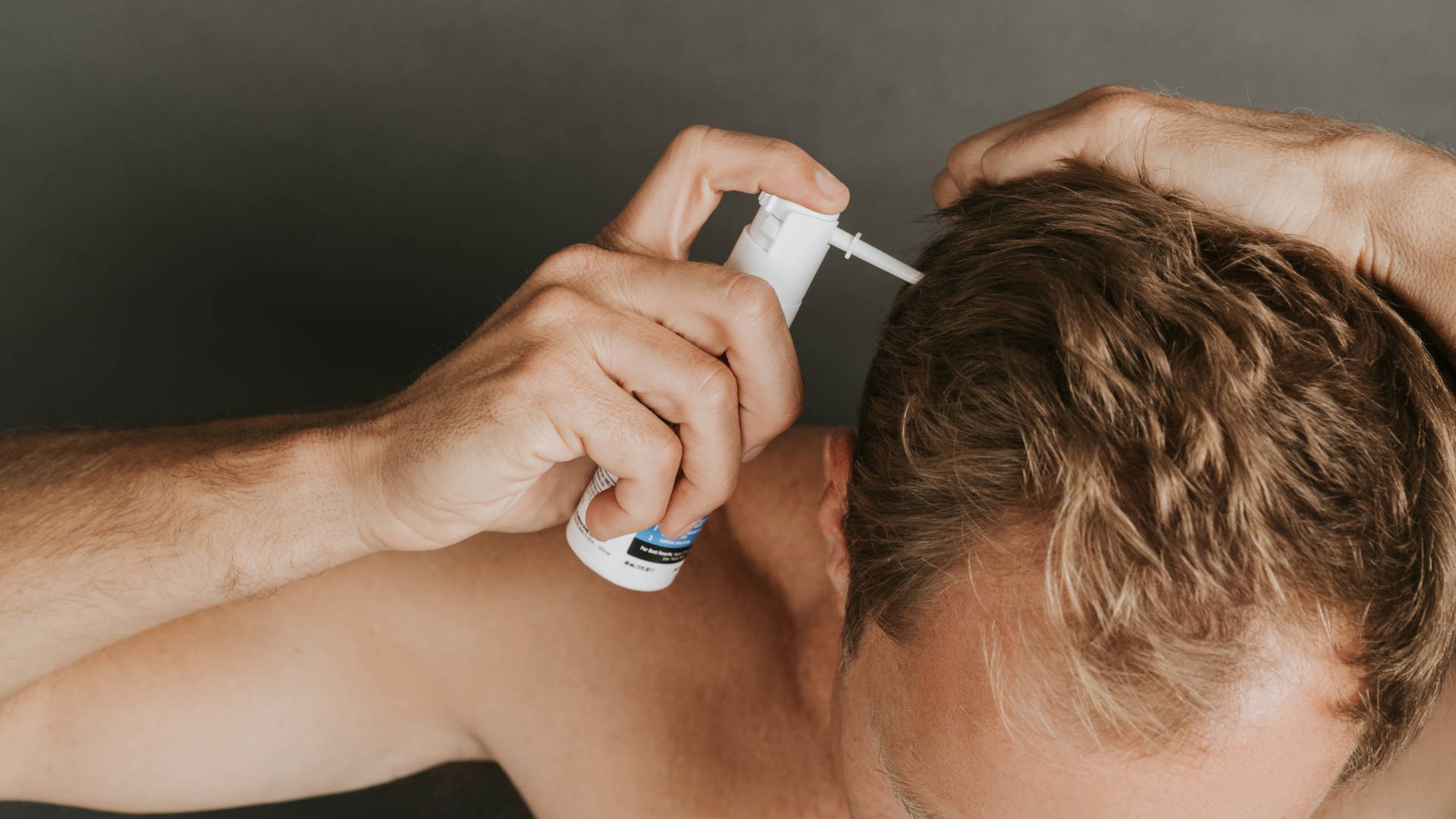 ---
Dealing with hair loss at an early age can be an aggravating, uncomfortable, and sometimes embarrassing process. Luckily, there are medications that can help you take back your life and stimulate hair regrowth quickly and safely. In this article, we will cover the benefits of using minoxidil and how long the hair regrowth results can last.
---
Benefits of Using Minoxidil
If you suffer from hair loss and breakage, you've likely been recommended to use a popular medication called minoxidil. This treatment is highly effective at stimulating hair regrowth resulting in longer, thicker, and fuller hair that can be life-changing for individuals who suffer from this condition.
---
How Do I Know If I Should Start Using Minoxidil?

If you are under the age of 40 and experience a lack of confidence or comfortability due to hair loss, we strongly recommend that you incorporate a product such as Spectral.UHP with 5% minoxidil into your scalp care routine. Typically, this medication is recommended for men who are experiencing hair loss, but women who are suffering can most definitely benefit from using minoxidil products, too!
The product is applied twice daily to the scalp to act as a potassium channel opener, causing hyperpolarization of cell membranes. The medication widens blood vessels and significantly opens potassium channels to allow for more oxygen, blood, and nutrients to reach the hair follicles. The more blood flow that is stimulated to the hair follicle, the better, as more growth will occur.
---
When Will I Start Seeing Results?

Everyone who uses minoxidil products will have different experiences in terms of how long it takes to see true results. Typically, users see results within 2-3 months of product use. However, some users may experience shedding of the hair prior to experiencing growth. This is very common and should not prompt the user to stop minoxidil treatment!
Consistency and persistence is the best way to get results from your treatment. When beginning the treatment, follicles in the telogen phase are shed. Soon, they will be replaced by thicker hairs in a new anagen phase. Once the anagen phase occurs, you will notice soft hairs emerging on the scalp that resemble the appearance of peach fuzz. These hairs will continue to grow with consistent treatment into thicker, fuller, and healthier hair.
---
---
Are Minoxidil Hair Gains Permanent?

As mentioned above, consistency, persistence, and patience are the key to successfully using minoxidil products and seeing results. Once you stop treatment, you will no longer see the effects of minoxidil, and hair loss and breakage will return. New hair growth will also be hindered, as the hair follicles are no longer being stimulated with blood. Ongoing use is required to maximize the benefits of minoxidil!
---
How Do I Maximize my Minoxidil Treatment?

To maximize your minoxidil treatment, there are a few things you can do. First and foremost, be religious when it comes to your application routine. It is recommended that users apply the Spectral. UHP treatment twice daily directly to the scalp. Try to apply the product liberally on blad spots or hair loss patches for direct treatment. Our product comes bottled in a spray container, making it easy to spritz on the medication and go on with your day. Be sure to avoid getting the product on any clothing or linens, as the medication may stain!
If you want to go the extra mile in maximizing your minoxidil treatment routine, consider incorporating Spectral.F7 into your regimen. This product is a treatment efficiency booster that is designed to work in conjunction with minoxidil to increase absorption and provide better results compared to using the topical treatment on its own.
You can also explore our combination treatment, the Minoxidil + Nanoxidil Extra-Strength Topical Kit. Nanoxidil is a powerful compound used to open ion channels within cells, suppress dihydrotestosterone (DHT), prevent perifollicular fibrosis, provide antioxidant effects, prolong the anagen phase of hair follicles, increase expression of vascular endothelial growth factor, suppress protein-kinase-C (PKC) isozymes, and block chronic inflammation.
---
Is Long-Term Treatment Safe?

Minoxidil solution is made of inactive ingredients, including water, as well as ethanol and propylene glycol, which are used to improve the solubility of the medication. These are all very safe and effective ingredients that can be used long-term with little to no side effects. If you have sensitive skin or suffer from unique skin concerns, be sure to consult with your dermatologist before proceeding with treatment. Minoxidil is FDA approved and has been proven to be effective in countless patients, transforming the lives of those who suffer from early-age hair loss.
We hope this article helps you to navigate your hair regrowth journey as you regain confidence again. DS Laboratories is here to help support you on your way to thicker, fuller, and healthier hair!
---
Try A Minoxidil Treatment Today