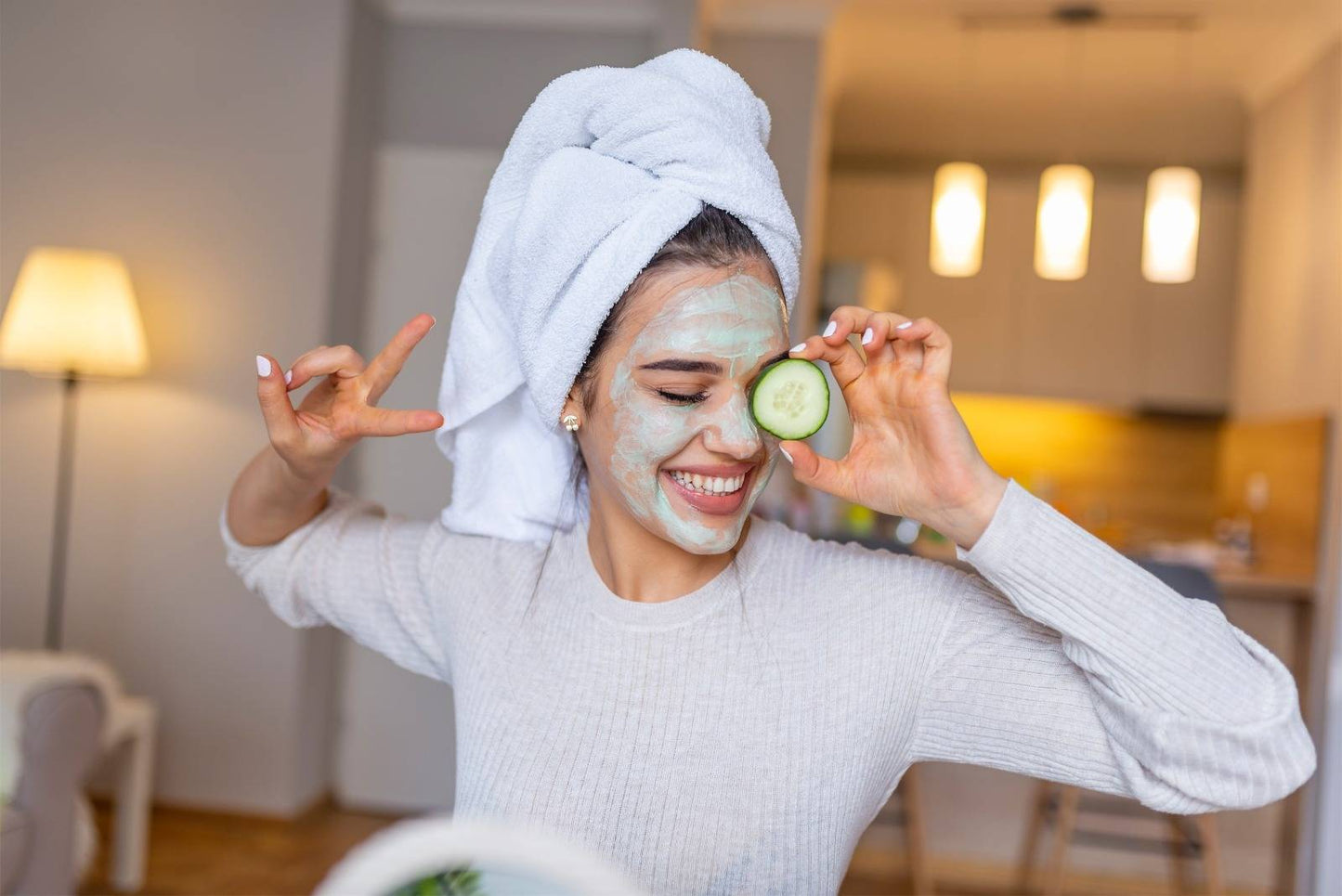 7 Must-Have Products For Your Beauty Regimen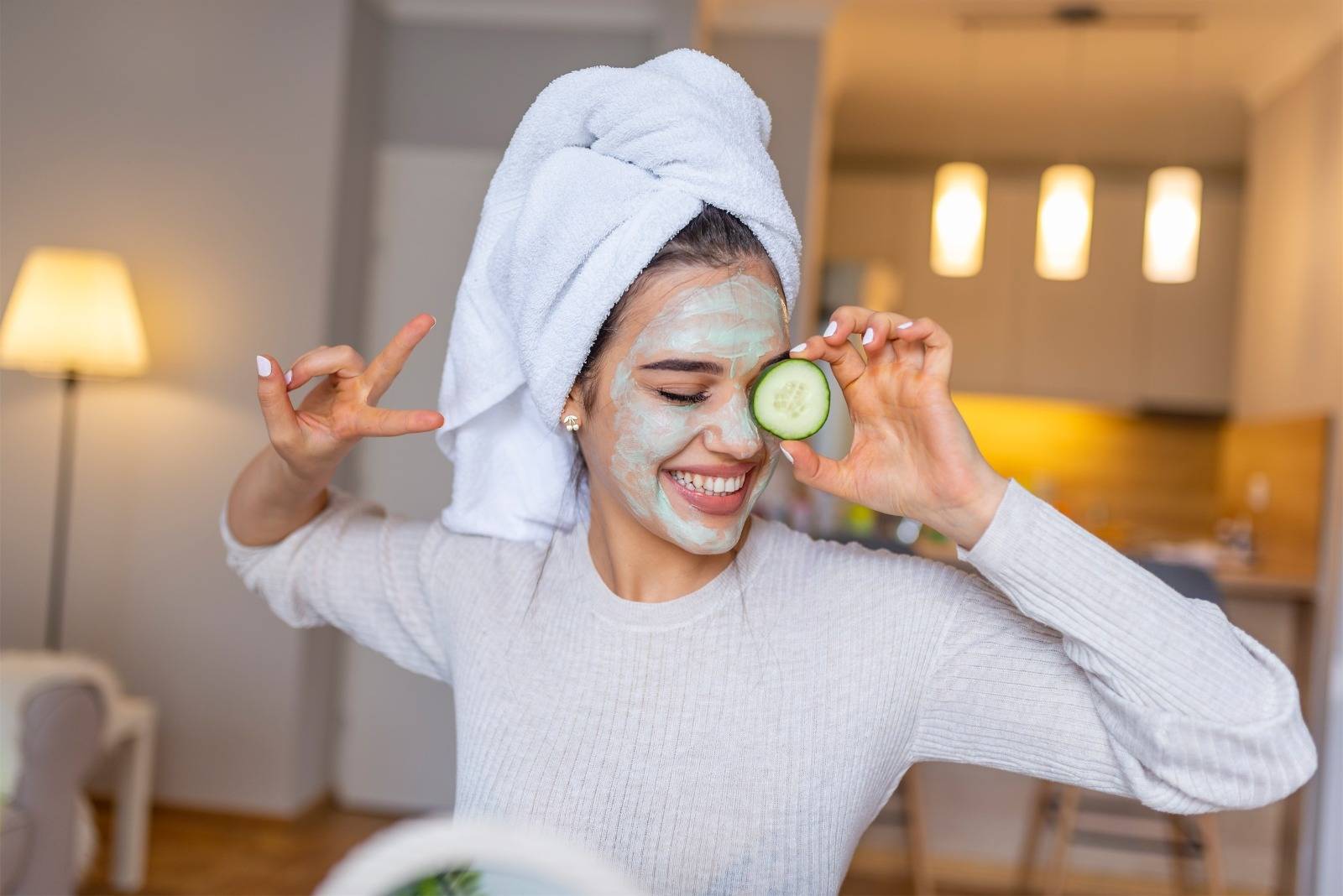 Thanks to COVID-19, at-home beauty regimens have never been more necessary. With some salon services still not available, many of us have to perform our own beauty care regimens. Whether we are still following social isolation practices or not, using the right products and tools is key to keeping your hair and skin healthy and vibrant. We have compiled a list of the 7 must-have products for your beauty regimen.  
7 Must Have Products For Your Beauty Regimen
Eyelash Growth Serum (SPECTRAL.LASH)
Beautiful, thick, and long eyelashes are a physical feature that most of us admire and covet. We often doll up our lashes with temporary fixes like mascara, dye, and false eyelashes to achieve a specific look. With time, these practices can damage the follicles with frequent use. A solid eyelash growth serum can make all the difference when it comes to upleveling your beauty regimen. Not only can it enhance the thickness and length of your lashes, but it can give you lasting results, whereas other products only offer temporary solutions.  


Product Highlight: spectral.lash gives you dense, luxurious lashes after only 3 weeks of consistent use. Spectral.lash has a unique application system. The small wand ensures every follicle receives the nourishing serum without wasting the product. And, with the click of a button, you can dispense the solution along your lashes. Finally, the ingredients are safe and non-allergenic, and both dermatologists and optometrists have tested this product for safety and efficacy.  


See the 30 day doctor challenge using Spectral.Lash vs the competitor. Click here.
Compare Spectral.Lash vs. Latisse for eyelash growth. Click here.
---
Eyebrow Growth Serum (SPECTRAL.BROW)
Eyebrows are sometimes the unsung heroes of our appearance. We often take them for granted until we don't have them anymore. Thinning eyebrows can be a natural part of aging. It can also be a sign of a health condition, such as thyroid disease. Additionally, people can also have naturally thin eyebrows as well. Whatever your story is behind your thinning eyebrows, you likely wish your eyebrows were thicker. Despite humans using makeup to thicken their eyebrows for centuries, makeup rarely gives us the natural look we desire. Fortunately, there are professional-grade eyebrow growth serums available to help restore thickness and density to your browline.  
Product Highlight: spectral.BROW uses cutting edge technology to stimulate and grow your eyebrow hair. The product not only increases density, but it also makes your hair follicles healthier and stronger. Spectral.BROW contains Nanoxidil 5%, which is a proprietary ingredient discovered by DS Laboratories. Like minoxidil (the active ingredient in Rogaine), Nanoxidil stimulates hair growth, but it does not have minoxidil's negative side effects. Spectral.BROW is fast, effective, and is dermatologist recommended.
---
Cellulite Reducing Gel (OLIGO.DX)
Let's be honest: cellulite often forces us to make different choices because we are worried about the appearance of our skin. Whether you are gearing up for a vacation, a big event, or just trying to feel good in your own skin, cellulite can make anyone feel pretty self-conscious. Instead of avoiding any occasion that calls for swimwear, try cellulite reducing gel. This gel targets fat deposits that get stuck on the hips, buttocks, and thighs. Rather than letting fat lobules cling in place, cellulite reducing gel breaks fat cells apart and helps to rid the body of them by stimulating the lymph system.

Product Highlight: Oligo.DX is the only natural cellulite gel that actually works. Oligo is the only clinically proven topical substance that penetrates into the subcutaneous tissues to combat fat lobules. It rids the area of any lymphatic build up and increase circulation, which ultimately leaves your skin looking smooth and firm. Furthermore, Oligo cleanses and detoxifies the skin, leaving your skin with a more radiant, healthy appearance. Oligo is a fast-drying gel that you
---
Neck Contour Cream (VEXUM.SL)
So often, we limit our cosmetic approaches to defying age to only our face. Yet, all skin specialists will tell you that caring for your neck and décolleté is just as important. The neck has unique needs when it comes to age prevention. Typically, the neck is one of the most pronounced areas for showing wrinkling and sagging. Indeed, it is one of the hardest areas to tighten and restore lift. Thus, many people use plastic surgery to smooth out the neck area.
Fortunately for those not interested in cosmetic surgery, neck contour creams are designed to treat this unique area of the body. These creams are usually highly concentrated with anti-aging ingredients to firm and contour the neck. The best creams will not only tighten the skin, but decrease the appearance of a double chin.
Product Highlight: Vexum.SL is a non-surgical formula that instantly firms and lifts the neck and décolleté. This treatment is packed with proteins and polysaccharies that bind together to smooth the skin. While the effects are instant, there are long term benefits to using Vexum.SL. The ingredients in this product reduce lipid storage with long term use, which breaks down fat storage in the chin and neck area. The benefits of losing fat around the neck extend far beyond cosmetic appearances and have tremendous health benefits as well.
---
Instant Bond Hair Restructuring System (NIA FIX)
Between styling, coloring, toxin exposure, and every day stressors, hair can become severely damaged. If your hair is prone to breakage or is exceptionally dry, it may require more help than your shampoo.conditioner routine can provide.
Product Highlight: Nia Fix Instant Bond and Cuticle Restructuring System uses natural botanicals to instantly repair damaged cuticles. The Nia Fix System is a two-step process. The first step is to use the Bond Creator Foam, which actively repairs cuticles all the way to the (split)ends of your hair. The second step is the Energizing Hair Mask, which gives your hair incredible moisture and strength. The Nia Fix System is safe to use on color-treated hair, and will even enhance your color.
---
DermaRoller (STIMUroller 0.3mm and 0.5mm)
A derma roller is an incredible tool that micro-needles your skin and scalp. Derma rollers generally have at least 500 tiny needles that cause microscopic trauma to your skin to boost your circulation, collagen production, and even stimulate hair growth. Essentially, derma rollers stimulate your immune system to heal and repair your skin and scalp. The healing process creates new skin cells and hair follicles. Furthermore, derma rollers make it easier for your skin to absorb and utilize facial serums and products.

Product Highlight: The STIMUroller from DS Laboratories comes in either 0.3mm and 0.5mm in needle length. These smaller needle lengths generally do not cause any pain and can be used more frequently on your face and scalp.
---
Hair and Nails Support Supplements (REVITA NUTRACEUTICALS)
Healthy hair starts with healthy habits, and that includes your diet. There are certain key nutrients that are necessary to support health hair and nail growth. For example, vitamin E, keratin, zinc, and magnesium are all important to obtain through your diet if you wish to have healthy locks. However, it can be hard to ensure you are getting enough of these important nutrients for hair health, and even whole body health.  
Product Highlight: Revita Tablets for Hair and Nail Support ensure that you are getting the right nutrients for your hair and nails. The tablets contain a proprietary formula of zinc and biotin. Along with many other beneficial ingredients, zinc and biotin help with protein synthesis, prevent oxidative damage, increases strength and flexibility, and ensure your roots are nourished and oxygenated.    

Compare Revita nutraceuticals vs the most popular supplements for hair and nail growth HERE.
---