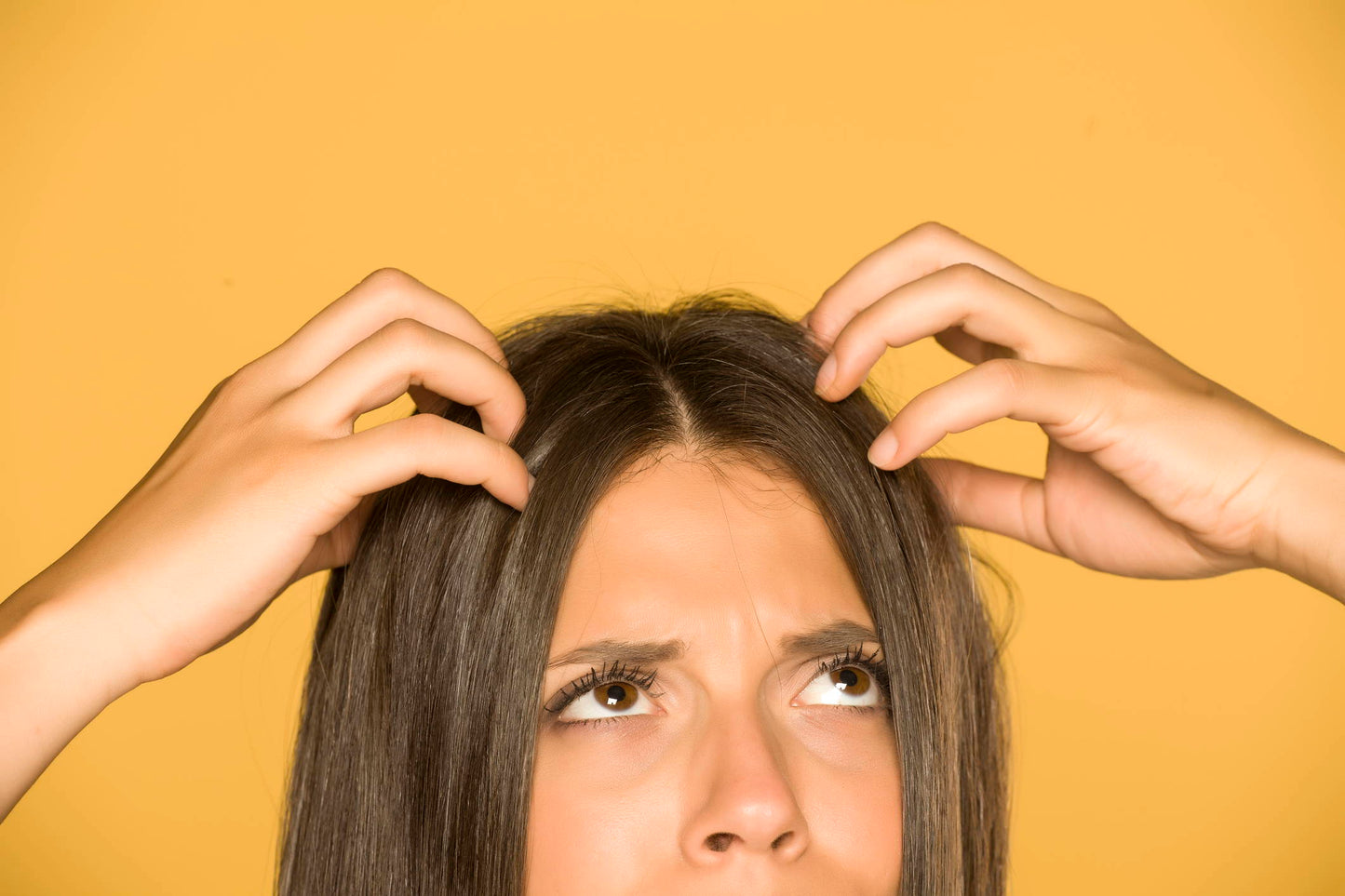 5 Ways To Volumize Thinning Hair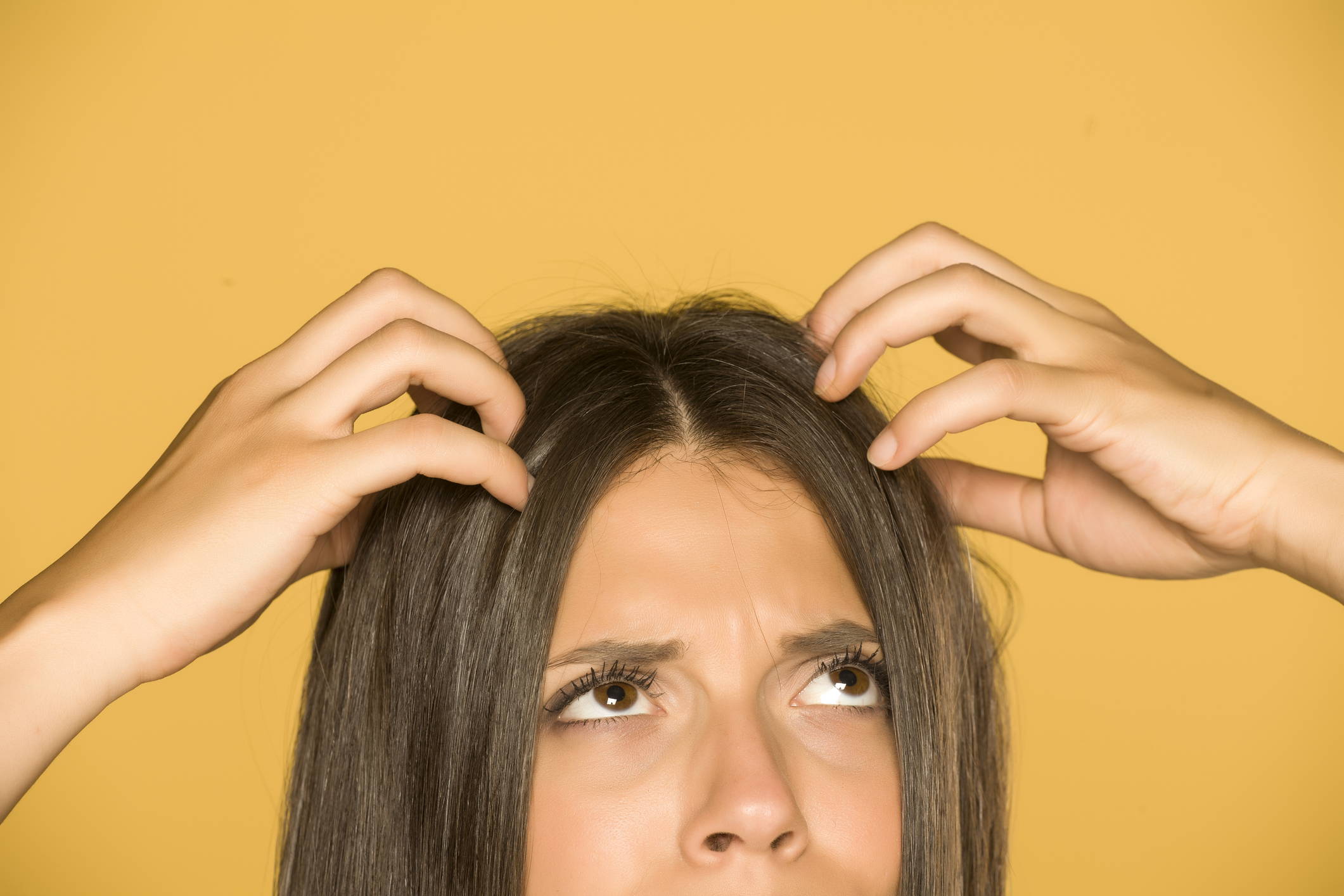 ---
Everybody wants more volume in their hair, but nobody needs it half as much as those with thinning hair.
Thin, limp tresses look unflattering, greasy, and flat. It also weighs down itself to, well, look flatter. What a drag.
But don't worry, we're not admitting defeat in the fight against diminishing hair so easily. Not when we have these amazing tips to back us.
Find out how you can transform your sparse, fine mane into a fuller crowning glory in the following sections!
---
Blow Dry Your Hair Upside Down

Using heat-based tools on thin tresses can damage the hair cuticles, which make your hair rough, frizzy, and brittle, and also lead to breakage.
It is thus advised that you air dry your hair 80-90% of the way, then blow-dry. But this time, factor in a tiny change in the process.
Instead of smoothing your hair in the downwards direction as you normally would, tip your hair forward and flip your hair in the front. This induces your cuticle to close and cause the roots to lift off from the scalp. The result? Smooth, glossy, and voluminous hair.
Pro Tip: Coat your roots with dry shampoo post-blow-drying. It slows down the production of natural oils, allowing you to maintain your newfound volume longer.
---
Choose The Right Haircut And Hairstyle

Make "fake it till you make it" your mantra.
Getting the right haircut will prevent your hair from weighing down, which in turn gives it an extra boost of volume.
A layered cut with bangs, for example, presents the illusion of voluminous hair while also accentuating your best features. Lob haircuts work quite well to make thin look thicker as well, and are flattering on almost all face shapes.
If you'd rather not snip-snap your way to fuller-looking hair, consider switching up your hair parting to amp up the volume.
How does that work?
Well, parting your mane in the same place puts a continuous strain on the hair follicle and leads to hair breakage. So, changing it every few weeks or once a month can revamp your look by giving your toots the appearance of more body.
---
Apply Dry Shampoo To Enliven Limp Hair

Those of you with thin hair understand the struggle of having greasy hair better than anybody else. Blame it on the oils in your scalp. They get a reduced surface area to spread, which causes them to accumulate in your tresses and weigh your hair down.


On that note, if you notice your hair becoming greasy and limp the very next day of your hair wash, avoid popping into the shower. Frequent hair baths can dry out your scalp, bring about irritation and inflammation, and lead to damaged hair.

Use dry shampoo instead.

Dry shampoos instantly remove excess oil from your scalp and hair shaft to revive your mane and give it loads of volume. They're gentle on the scalp and do not cause damage, but must not be used as a substitute for shampoos. Overuse of dry shampoo is counterintuitive as it can inhibit hair growth, which may result in hair loss.
---
Use Volumizing Hair Care Products

Yes, these items give your hair texture and volume a significant boost by penetrating and expanding hair fibers.


Adding volumizing shampoos and conditioners to your hair care routine, then, can help your tresses appear fuller and bouncier. They create a "hold" and lift the strands away from your head for a more pronounced voluminous effect.

Pro Tip: Avoid products with paraffin. It does add bulk by creating a coat on hair strands for subtle stiffness. However, it also facilitates excess build-ups on both strands and scalp, causing hair fall.
---
You may not have the time to dedicate to hair styling efforts every day, but that does not mean you'll have to miss out on all the bounce-worthy volumizing fun. Here's a seamless, semi-permanent solution that never fails—clip-in extensions.


Clip-in extensions are subtle yet crafty additions used to dress up your tresses and give it your desired volume in a jiffy. They make your mane longer and thicker to improve its appearance, don't damage your scalp or hair in the long run (provided that they're properly applied), and are easy to wash and maintain.

These extensions come in a variety of colors, textures, and lengths. That means more freedom over your
hairstyling and the opportunity to change your look on the go, without damaging your real strands!
An absolute win, wouldn't you agree?
---
Styling your limp, thinning hair can be a challenge, but it's not impossible.


So, throw caution to your hair care routine and dabble in these wonderful hair volumizing tips and tricks. They'll provide your thin locks with more body, and consequently gift you with the thicker-looking mane of your dreams.
---