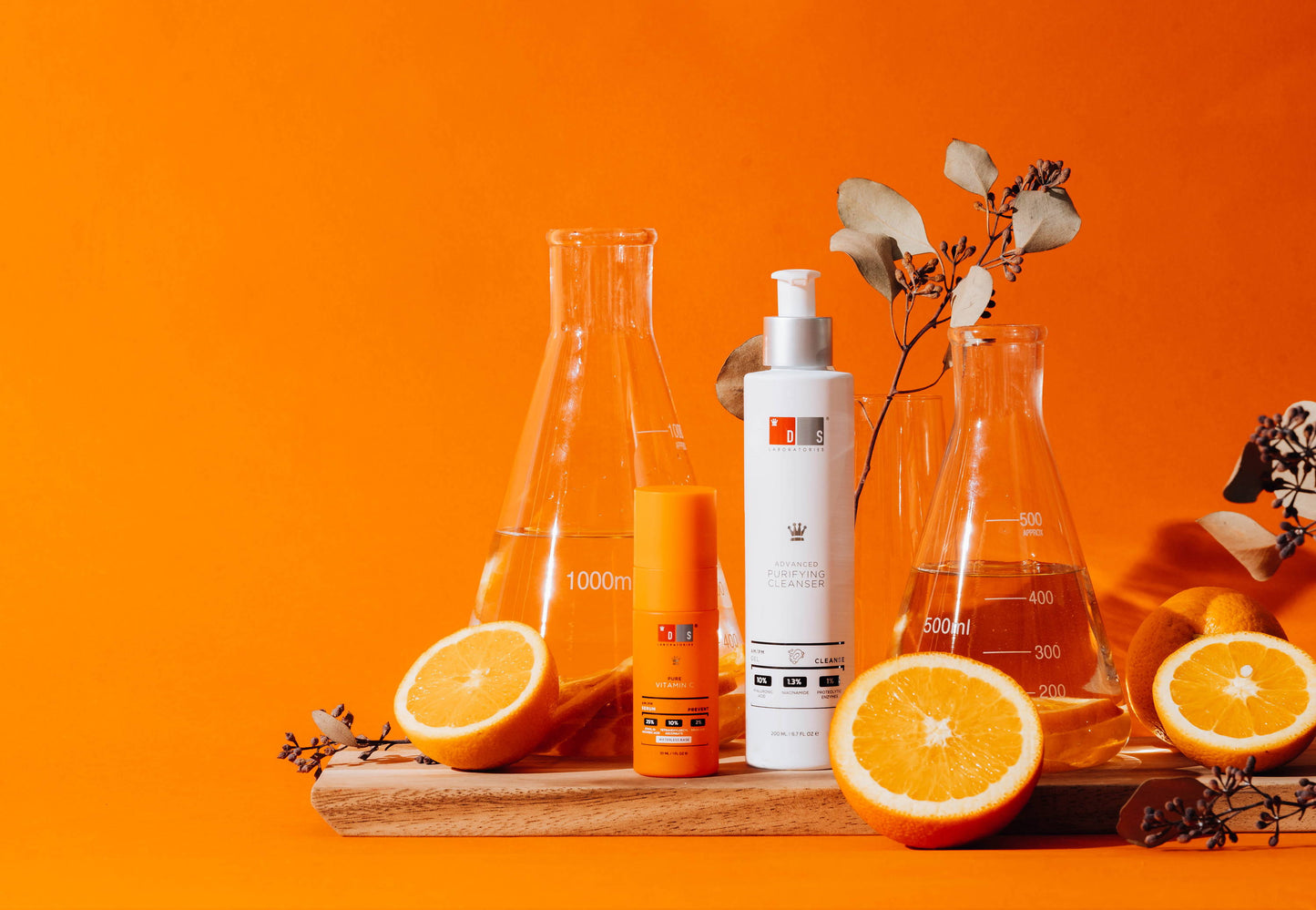 5 Reasons Vitamin C Serums Make Your Skin GLOW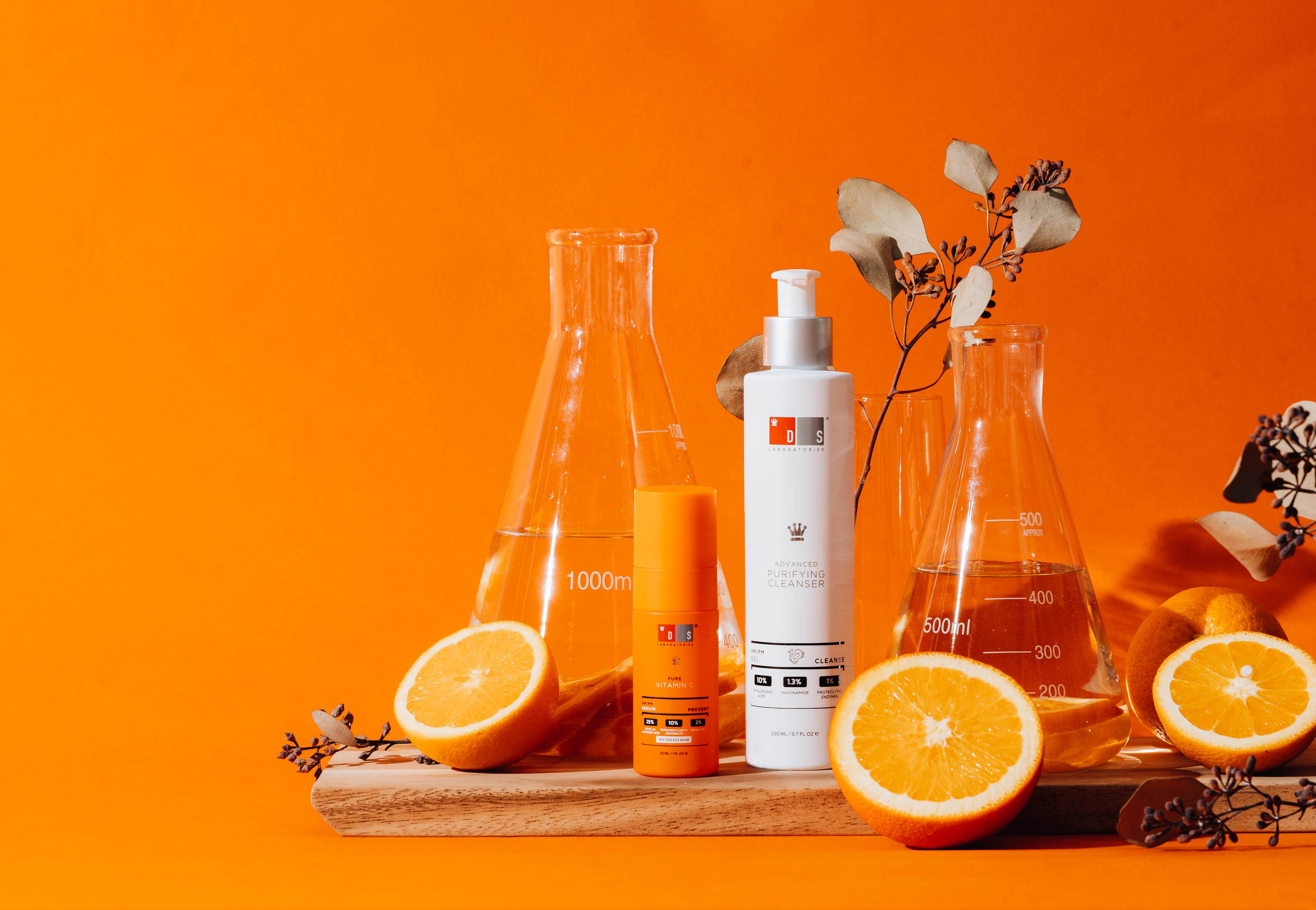 ---
The vitamin C hype has seen a significant surge in recent years, and rightfully so. After all, it does work miracles for our skin and benefits the body's overall health.
While vitamin C intake can be regulated through your diet, there's no guarantee of it directly affecting your skin. Topical application of vitamin C serums may help change that.
It's no wonder that the skincare industry has jumped on every opportunity to bank on the many benefits vitamin C offers. The question that now remains is: should you trust the hype surrounding vitamin C serums?
Here are five compelling reasons that may convince you to complete that purchase: 
---
Vitamin C is a fantastic ingredient that can transform your skin to make it glow. It is a holy grail that targets dark spots, redness, irritation, and puffiness. It also prevents pollution and oxidative damage, treats mild pigmentation, and boosts collagen production to give your skin a healthy, youthful glow.
---
It Protects Against and Reverses Sun Damage

Vitamin C offers both short and long-term relief against sun damage. It reduces redness, soothes skin affected by sun exposure, and protects the skin from photodamage and other irritations caused by the sun's harsh rays. A study by the US National Library of Medicine supports the use of vitamin C to treat a range of inflammatory dermatoses.
As free radicals caused by excessive sun exposure can "steal" an electron to complete its molecular formation, it can cause significant skin damage. Because vitamin C is rich in antioxidants, it can "donate" electrons to the free radicals. This can help limit their tendency to steal the electrons from healthy skin cells, thus rendering them harmless.
---
If your skin lacks in the moisture-retention capacity department, it may become prone to dryness and become flaky and itchy with time. Vitamin C applications can change that.
According to this 2013 review, vitamin C decreases transepidermal water loss, which helps your skin retain moisture. Applying magnesium ascorbyl phosphate, a vitamin C derivative, can help your skin stay hydrated even through the most extreme environmental conditions. It makes your skin appear plump and radiant and keeps it from becoming oily.
---
It Promotes Collagen Production

Collagen, a naturally occurring protein, depletes as we age. Lower collagen levels in our skin are responsible for the appearance of fine lines, wrinkles, and sagging areas. Fortunately, vitamin C can limit this by boosting collagen production through collagen synthesis.
Vitamin C acts as an essential cofactor for two enzymes: prolyl hydroxylase and lysyl hydroxylase. These enzymes aid collagen synthesis by stabilizing the collagen molecule and giving it structural strength, thus helping you rock youthful skin forever.
---
It Reduces the Appearance of Wrinkles and Fine Lines

No matter how many products we experiment with or how deep we delve into our pockets to purchase the said products, the fine lines around our eyes and our face never seem to go away. Regular application of a vitamin C serum containing a 10% concentration of ascorbic acid can help change that.
Studies show that vitamin C supplementation can help increase collagen formation by fibroblasts in cell culture, thus lessening the wrinkle depth. Regular use for up to 12 weeks may help reduce the appearance of wrinkles. It also has the potential to smooth away fine lines by plumping and hydrating the problem areas.
---
Other Vitamin C Benefits That May Interest You

●     It helps boost wound healing and reduces the risk of inflammation, infection, and scarring. It also initiates increased cell motility for the faster repair of damaged DNA bases.
●     It accelerates cell turnover, which can help minimize the inflammation induced by sun exposure.
●     It can help treat sunburns. If used on its own, however, vitamin C can be minimally effective as a treatment. Consult a dermatologist to see how you can best tackle the pressing issue.
●     It may offer an overall tightening effect and thus, prevent skin sagging to make your skin appear more firm and toned.
●     It may help treat dark circles by inhibiting melanin synthesis.
●     It may treat hyperpigmentation.
---
How To Introduce Vitamin C Serums Into Your Routine

Do you want to reap the many benefits vitamin C serums offer? Here are some tips to get you started:
●     Pick a potent product. According to The Journal of Clinical and Aesthetic Dermatology, you should use products with vitamin C concentrations above 8%, as it is the minimum amount that is biologically significant.
●     Apply the serum after washing your face but before moisturizing. You may notice a slight stinging sensation early on but that should go away with time. But if you feel a burning sensation, abort use immediately.
●     Be careful with combining face acids. Using retinol and vitamin C together can harm your skin if they are not appropriately layered. Consult a dermatologist for the most beneficial procedure.
●     Keep the serum away from light and air.
●     Apply vitamin C in the morning to act as the first layer of protection against sun exposure.
Vitamin C serums offer many incredible benefits to the skin, and it's past time for you to include them in your routine. You'll notice a visible change on your face very soon, and it's safe to say you'll be singing praises of this complete game-changer in no time!
---